Electromagnetism
The theoretical foundation for EE is electromagnetism. The theory of classical electromagnetism is based on Maxwell's equations (see below), which provide a unified description of the behavior of electric and magnetic fields as well as their interactions with matter.
In practice however, circuit designers normally use simplified equations of electricity and magnetism and theorems that use circuit theory terms, such as Ohm's law modified for AC circuits, voltage and current Kirchoff's laws, and power relationships.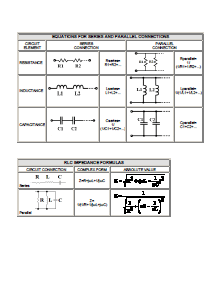 Recommended EE articles
Monthly Download Updates
Get EEP's updates without having to keep checking up on the portal to see if there is anything new. New FREE technical articles, electrical books, guides, software and other exclusive content you will receive via email. Pretty simple!
Subscribe here:
Page edited by E.C. (Google).