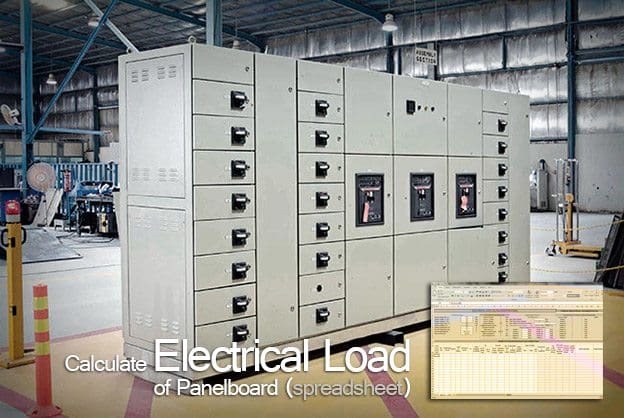 Electrical load calculation of panelboard
This MS Excel spreadsheet has possibilities to calculate following:
Calculate Voltage / Voltage Difference of Each Phase
Calculate Unbalanced Load in Neutral Wire.
Calculate Expected Temperature rise in Each Phase.
Calculate Load in Each Phase and Outgoing Feeders.
Calculate Starting/Full Load/Continuous/Non Continuous Load
Calculate Size of Cables for Each Outgoing Feeder.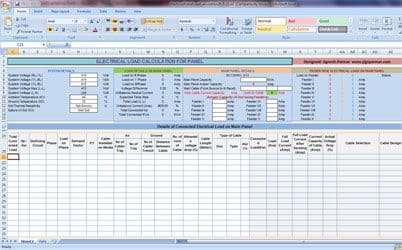 Recommended EE articles //
Weekly Download Updates //
Once per week, we are releasing download update in following sections: MS Excel calculation spreadsheets, electrical software and guides and various engineering books.
Be first to get this download update!
Subscribe Now!
Page edited by E.C. (Google).