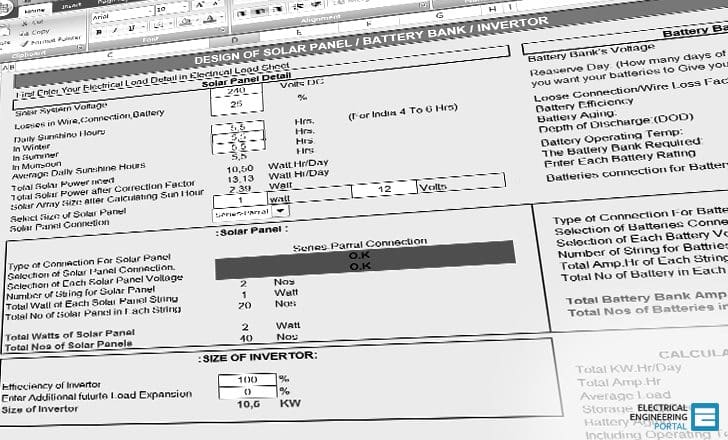 Design of solar panel / battery bank and inverter
This MS Excel spreadsheet calculates the following:
Total Demand Load
Size of Solar Panel
Select Type of Connection of Solar Panel
Select Rating of Each Solar Panel
Energy from Solar Panel as per Daily Sun lights
Size Battery Bank
Select Type of connection of Batteries in Battery Bank
Size of Inverter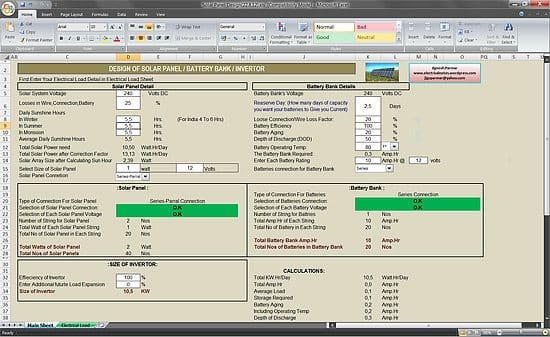 Recommended EE articles //
Weekly Download Updates //
Once per week, we are releasing download update in following sections: MS Excel calculation spreadsheets, electrical software and guides and various engineering books.
Be first to get this download update!
Subscribe Now!
Page edited by E.C. (Google).