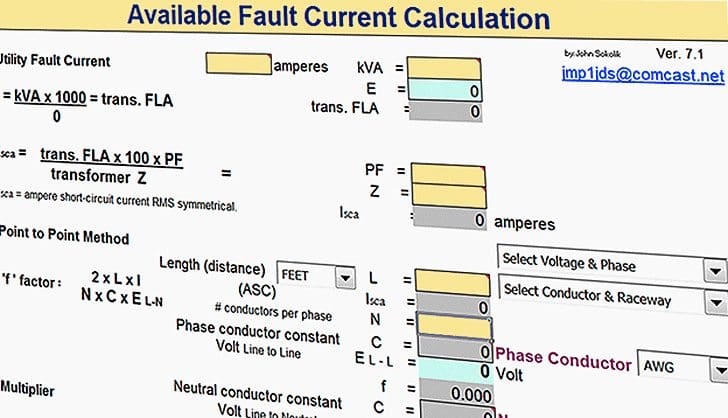 Introduction
This MS Excel Spreadsheet is created by mr. John Sokolik and it represents easy way to calculate fault current by entering few values in indicated fields.
You will find sheet with very nice example already fulfilled. Before starting fault current calculation, you will have to choose between Step 1a and Step 1b which are explained below.
Step 1a
Insert available fault current ampere rating from your local Utility.
Step 1b
Insert the the kVA rating power factor (PF) and impedance  (Z) of the transformer is not required to continue. Note: When you insert the kVA rating  power factor and impedance you must select the voltage from the dropdown box Select Voltage & Phase before the value will be calculated.
Spreadsheet information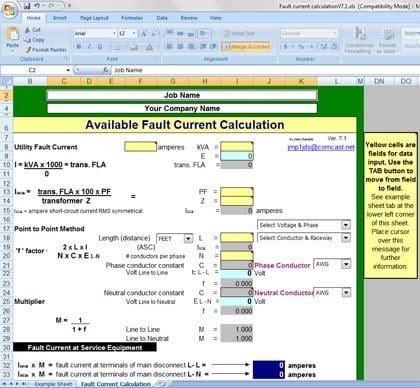 Recommended EE articles //
Weekly Download Updates //
Once per week, we are releasing download update in following sections: MS Excel calculation spreadsheets, electrical software and guides and various engineering books.
Be first to get this download update!
Subscribe Now!
Page edited by E.C. (Google).