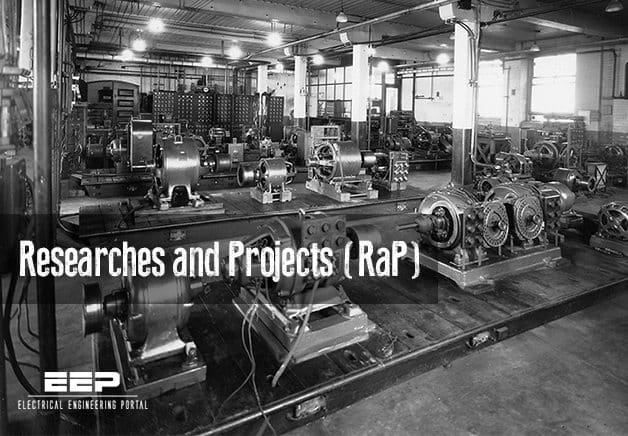 Introduction
EEP's section Researched and Projects (RaP) encourages every research scholar, professors, faculty members and research students to publish their research papers on EEP.
EEP's goal is to promote scientific research in electrical engineering in general, power substation, transformers, HVAC, maintenance of electrical equipment, industry automation, power  electronics, low through medium to high voltage, renewable energy (solar, wind, hydro, geothermal), etc..
Research papers
No.

Reasearch / Project
Download
1
The Four Layers of Smart Grid Security
2
Planning application of equipments in hydro power projects
3
Leakage and ground currents: Measurement techniques
4
The applicability of lighting elimination, devices to substations and power lines
5
Active current, Reactive current, Kirchhoff's laws and Tellegen's theorem


Shared by Mr. Shailesh Kumar

6
Micro Hydro Project: an option for development of Rural Areas


Shared by Mr. Pravesh Kafle

7
The Use of Attack Trees in Assessing Vulnerabilities in SCADA Systems
8
Capacitor Bank Switching with Vacuum Circuit Breakers – Schneider Electric
9
Light fixture with color temperature of the light dependent on the solar time


Shared by Mr. Andrzej Andrew Pelczar

10
Parallel Path Magnetic Technology for High Efficiency Power Generators and Motor Drives
11
Electrical Conductance and Insulation
12
High altitude considerations for electrical power systems and components
12
Selecting the right PV voltage
13
The Role of Infrared Testing at Data Centers
Recommended EE articles //
Weekly Download Updates //
Once per week, we are releasing download update in following sections: MS Excel calculation spreadsheets, electrical software and guides and various engineering books.
Be first to get this download update!
Subscribe Now!
Page edited by E.C. (Google).