Operating in a power substation
Substation operation and maintenance is one meticulous and critical job that requires a great deal of expertise and familiarization. The complexity and scrutiny increase exponentially as the focus shifts to a higher voltage level, as the margin for error tends to zero.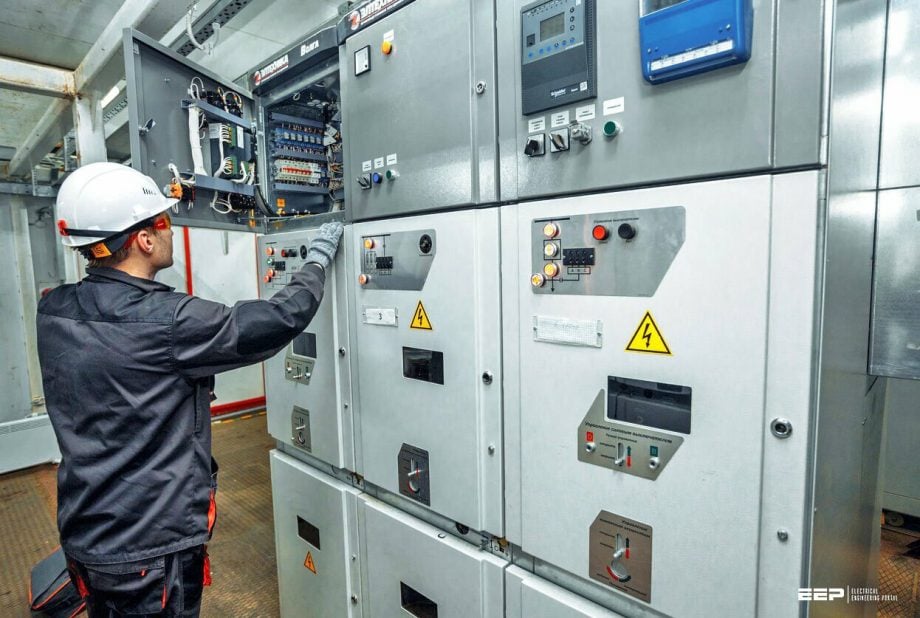 Already labeled as a daunting task, many fresh and relatively inexperienced engineers are more prone to mistakes and errors during the maintenance or operation of power substations, sometimes due to negligence or other various reasons.
In this article, our focus will be on some of the most recurring yet, critical mistakes made by inexperienced engineers, and technicians while operating in a power substation, irrespective of voltage level.
IEC 62061 defines the fatal hazard severities as catastrophic, Category I (4) and severe injury or morbidity as critical, category II (3). The deadliest mistakes covered in this article are notoriously famous as the major causes of these categorized fatalities.
1. Misinterpretation of SLD
Timely and accurately updated single-line diagram (SLD) and as-built drawings are the lifelines of any troubleshooting and maintenance works.
For new engineers operating in a new substation, the first step must be to check the physical compliance of on-site arrangement with the documented SLDs and get familiar with any alteration in original arrangements: rushing through the documents without considering this factor might turn fatal.
This is more common than we assume and creates a tangled and uncertain situation for any new engineer on the site. The secondary contact terminals, coupling arrangements of the breakers, etc., are some of the most common spots for alterations that must be scrutinized before operating to avoid any deadly incidents.
Rushing through the maintenance without fully understanding the wiring diagrams and SLDs can instantly turn into a grave mistake.
Figure 1 is an example snap from the as-built single-line diagram of a power substation, and it comes with a very important message, "IF IN DOUBT, ASK". Hit and trial are notoriously popular among young engineers when it comes to troubleshooting but it is must be discouraged since it is often an invitation to mistake rather than being useful.
Figure 1 – "IF ANY DOUBT, ASK". Important SLD sample message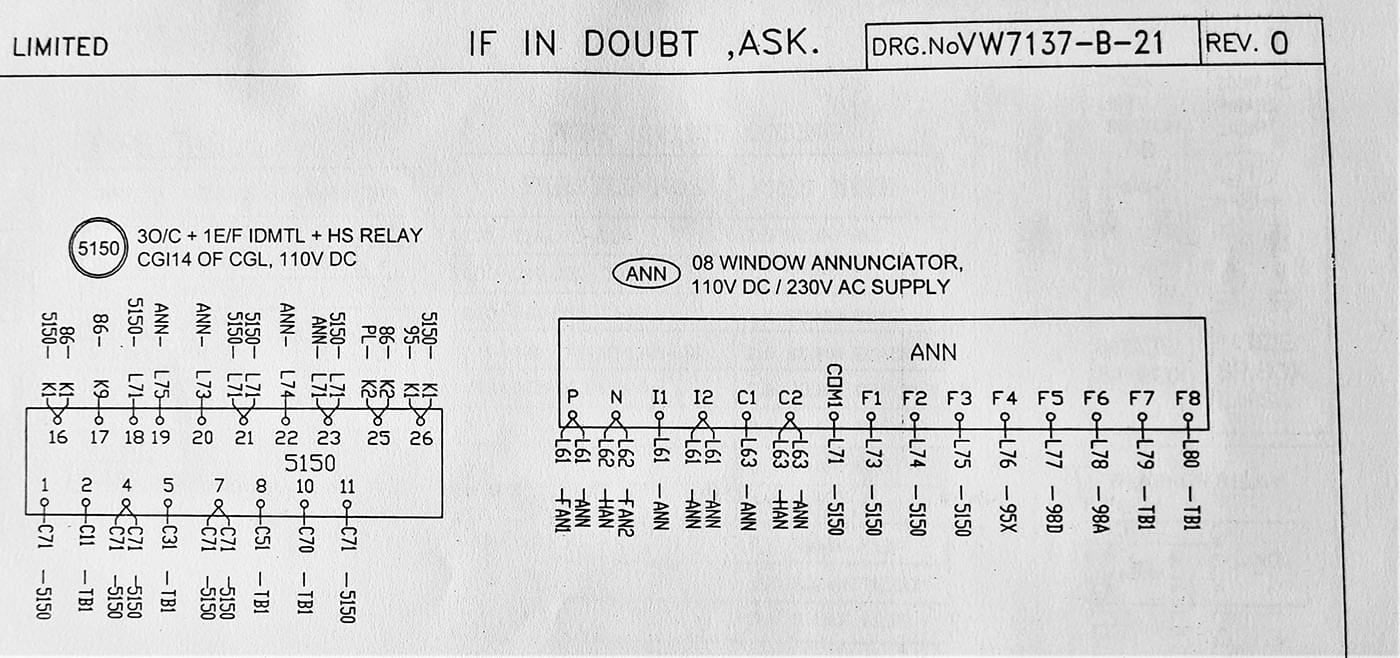 Go back to the Contents Table ↑
2. Operating sequence and interlocking of switchgear
While the problems of SLD misinterpretation are more of observational issues, the mistakes in the operating sequence of breakers and switches are often the outcome of inexperience and negligence.
Simply put, the engineers must never make or break the live circuit via manual disconnecting switches. They can very easily be misunderstood for dropout fuses or Load break switches but they are neither of them. Their sole purpose is to isolate or connect back the downstream part when the circuit is not live and are almost always accompanied by a circuit breaker or other switchgear to make or break the circuit in live mode.
Premium Membership Required
This technical article/guide requires a Premium Membership. You can choose an annually based Plus, Pro, or Enterprise membership plan. Subscribe and enjoy studying specialized technical articles, online video courses, electrical engineering guides, and papers. With EEP's premium membership, you get additional essence that enhances your knowledge and experience in low- medium- and high-voltage engineering fields.
Check out each plan's benefits and choose the membership plan that works best for you or your organization.
CYBER WEEK DEAL 💥 – Save 20% on PRO plan with the coupon CYM23.
Related electrical guides & articles
Premium Membership
Get access to premium HV/MV/LV technical articles, electrical engineering guides, research studies and much more! It helps you to shape up your technical skills in your everyday life as an electrical engineer.
More Information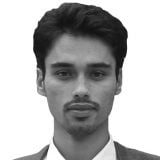 Electrical Engineer (B.E Electrical, M. Sc Engineering) with specialization in energy systems planning. Actively involved in design and supervision of LV/MV substations, power supply augmentations and electrification for utilities and bulk consumers like airports and commercial entities. An enthusiast and scholar of power systems analysis.