Starting characteristic
Soft starters serve for a continuous adjustment of the starting characteristic of three-phase asynchronous motors to the requirements of the load by controlling the voltage across the motor and enable for an optimum integration of the drives in process control by means of various complementary functions.
While when star-delta starters are used, the starting torque and starting current can be fix reduced to around a third, with electronic soft starters the reduction can be set within a wide range.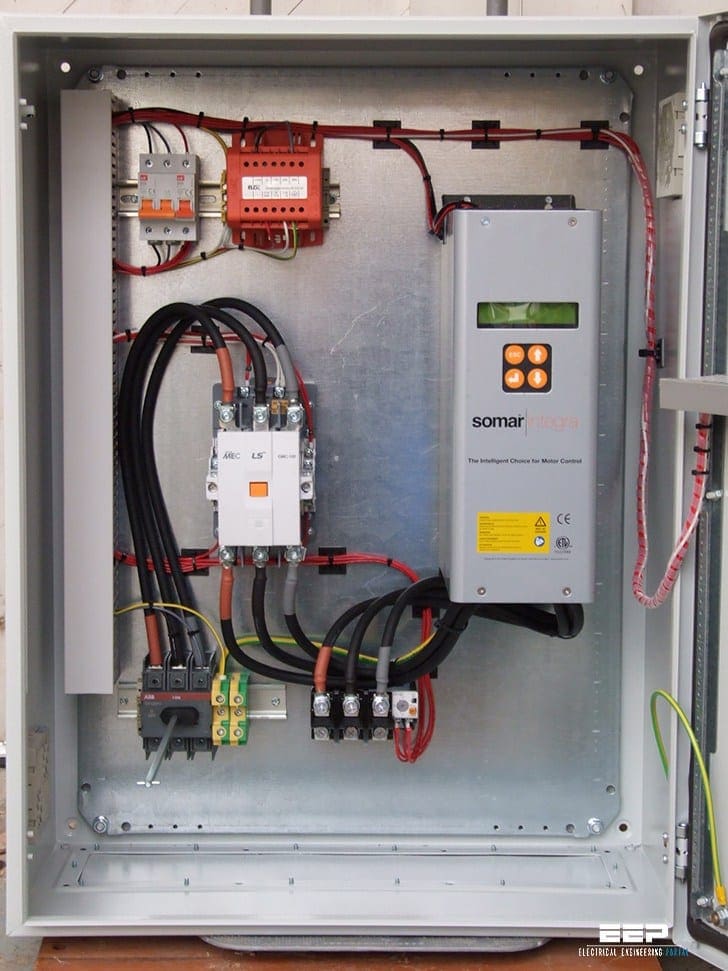 It should be noted that the motor torque of a soft starter falls with the square of the voltage and current reduction. With the same starting current as with a star-delta starter in star connection (= 1/3 IAΔ), with a soft starter the motor torque falls to 1/9 TAΔ in comparison to 1/3 TAΔ for star-delta.


With the conventional starting procedures such as direct on line (DOL) starters, starting transformers or star-delta starters, the motor, supply and the entire drive chain is loaded by switching transients. Each switching procedure also means a rapid current change (transient current peaks) and hence generates high torque peaks in the motor.
Electronic equipment with power semiconductors can prevent these transient effects and reduce the loading of power supply and drive.
13 features and advances
The following features and advances are characteristic in the use of soft starters:
Extended setting range of the starting characteristic or selection of various starting characteristics for an optimum adjustment to the requirements of the working machine.
Infinite variable characteristic of current, voltage and torque. No transient current peaks.
Motor connection with only three lines with control in the motor supply lines.
Increased rated power of the soft starter (factor 1.73) with control in the windings circuit and motor connection with six lines.
By-passing of power semiconductors after motor start to reduce the permanent losses.
Limited number of starts per hour depending on starting conditions and thermal specifications of the soft starter.
Extended coasting to stop and braking of drives.
Crawl speed for positioning.
Diagnostic and early warning functions such as overload, underload, locked rotor etc.
Integration in a communication network.
Current harmonics during the starting time by phase control.
Drives with soft starters require for maintenance work on the motor a series disconnecting device (for example disconnector switches, circuit breakers with isolating function).
Soft starters are available in a variety of different designs, each with specific technical characteristics.
For the selection of a device for a specific application the technical literature of the manufacturer and its technical support have to be observed (IEC 60947-4-2 [5] and [17]).
Three Phase Motor – Soft Start Demonstration (VIDEO)
Reference: Low voltage switchgear and controlgear application guide – NHP
(Download this guide here)