Electrical Collectors
As the power capacity of offshore wind farms increases, the adequacy of the wind farm electrical system becomes critical. The efficiency, cost, reliability and performance of the overall wind farm will depend, to a great extent, on the electrical system design.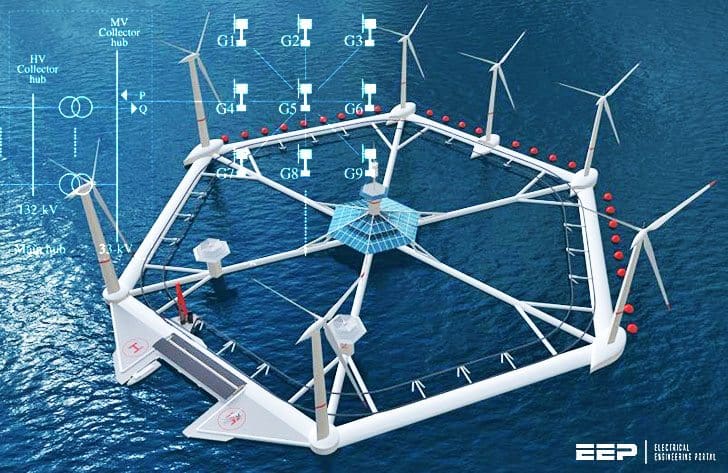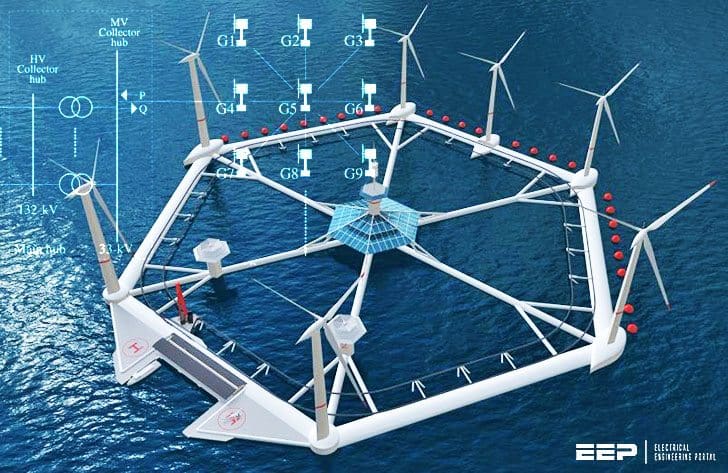 The overall function of the electrical collector system is to collect power from individual wind turbines and maximize the overall energy generation. An electrical collector can be designed using different layouts depending on the wind farm size and the desired level of collector reliability.
There are various arrangements for wind farm collector systems employed in existing offshore wind farms, whilst others are in a conceptual stage. Four basic designs shown in Figure 1-4 are discussed in this article.