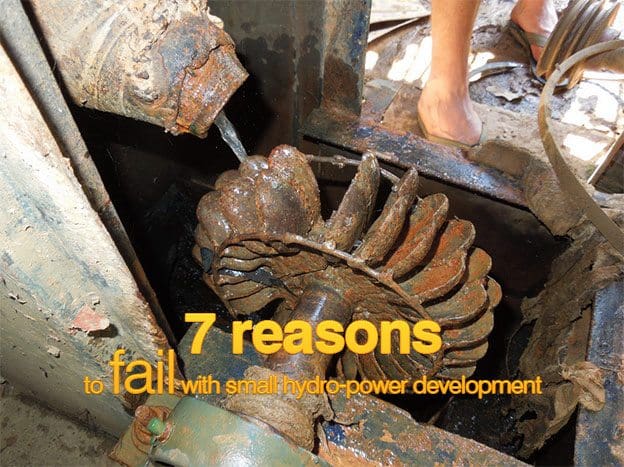 What to do to fail?
The main reasons for lack of success with small water power development are:
Failure to realize how important full field data is for proper design.
Failure of homemade equipment made with junked parts.
Over-estimating the amount and constancy of the stream flow.
Penstocks or flumes that are too small to allow the plant to operate at full capacity.
Failure to anticipate the expense of keeping trash racks clear and machinery in good repair.
Failure to design and plan for winter ice buildup.
Overestimation of a proposed plant's capability. The average home has demand peaks varying from 4 to 12 kilowatts.
Careful planning is necessary if a successful and economical power plant is to result. State water laws and environmental concerns must be determined.
Precise field data must be gathered to compare the amount of power that can be expected from a hydroelectric installation to the electrical requirements of the home or farm. Then detailed plans that consider both construction and maintenance can be drawn up.
Perhaps the greatest mistake made when considering small hydroelectric installations is the overestimation of a proposed plant's capability. One of the first steps in planning is to measure the power potential of the stream.
The amount of power that can be obtained from a stream depends on:
the amount of water flow
the height which the water falls (head)
the efficiency of the plant to convert mechanical energy to electrical energy.
Reference: Small Hydroelectric Plants – The Northeast Regional Agricultural Engineering Service