Station services switchgear in power plants
In a power plant, the electrical station services (abbreviated to SS in the following) consist of all the DC facilities from 24 to 220 V and AC facilities up to about 20 kV for controlling and supplying power to the equipment needed to keep the plant running. Hence, these auxiliary services clearly play a vital role in assuring the plant's reliable operation.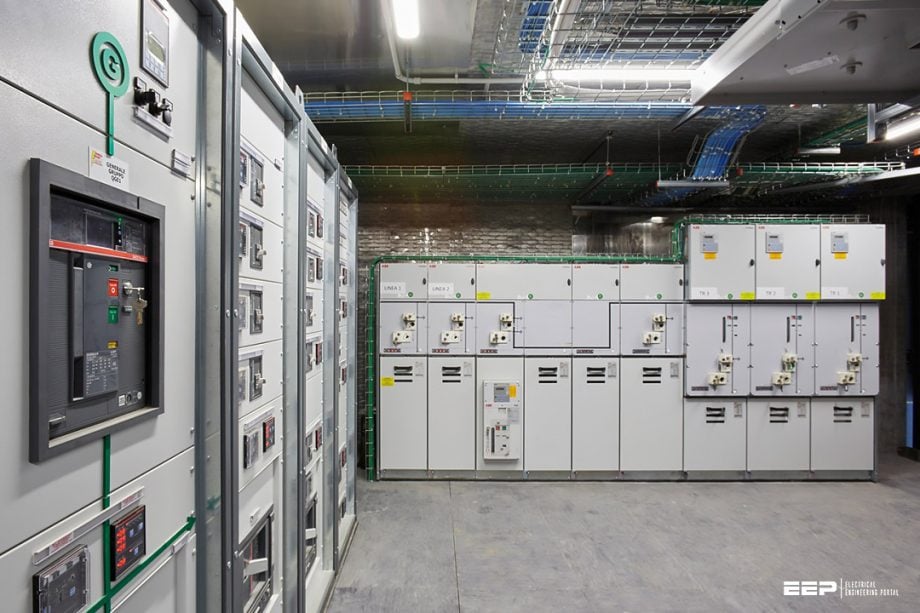 Close attention must therefore be paid to requirements affecting the particular plant and the safety considerations, such as the provision of backup systems.
1. Alternating current (AC) station services
The AC services for a generating plant unit consist essentially of the station service power transformer, in most cases a medium voltage distribution network, and low voltage distribution facilities. They may include a power transformer and the necessary distribution gear fed from a separate MV network for supplying general loads, i.e. not directly related to the generating unit, and possibly for starting the units and shutting them down.
Standby power supplies are dealt with in the below technical article.
Generators applicable to high reliability requirements of healthcare and other facilities
The basic SS arrangement in a so-called unit-type system for a power plant composed of separate units is shown in Figure 1, and the corresponding layout for a bus-type system in Figure 2.
The advantages of the unit-type configuration are that the ratings for the SS distribution facilities are lower, making it easier to cope with short-circuit currents and that the units are self-contained, so enhanced availability.