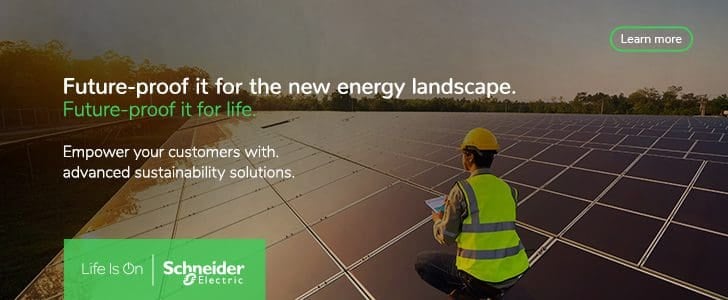 Alarm system
In industrial plants and installations, control systems are used to monitor and control processes. Control Systems, whether a conventional Control Desk or a Computer/PLCs System with SCADA or a Distributed Control System (DCS), provides a human-machine-interface to monitor and control the plant equipment and processes.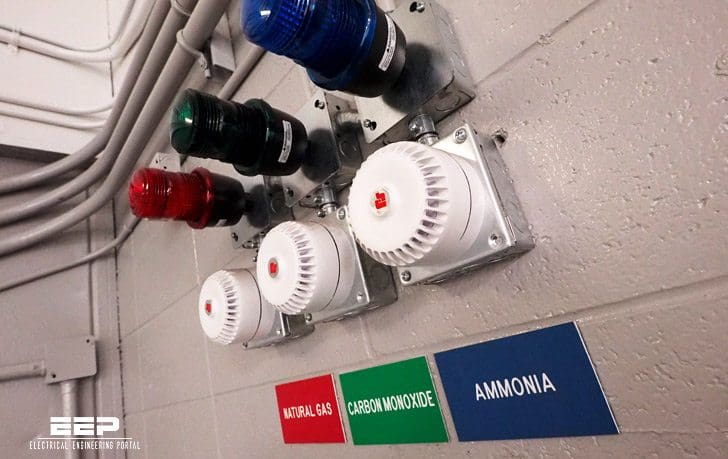 Alarm Systems are an integral part of human-machine interface (HMI).
An alarm system consists of both hardware and software including: field signal sensors, transmitters, alarm generators and handlers, alarm processors, alarm displays, annunciator window panels, alarm recorders and printers. Alarm systems indicate the abnormal conditions and problems of the plant and equipment to the operators, enabling them to take corrective action and bring the plant/equipment back to normal conditions.
Alarm systems give signals to the operators in the form of audible sound, visual indications in different colors and/or continuous blinking, text messages, etc.
An alarm system brings the following to the notice of the operator //
Problems that need operator attention
Process changes that require corrective action
Unsafe operating conditions before Emergency Shut-down of the plant
Hazardous conditions
Deviations from desired/normal conditions
Functions of the plant or process operator
An alarm system helps/assists the operators in monitoring and controlling the plant, equipment and processes within safe and normal operating conditions. In order to design a suitable alarm system, it is important to understand the functions of the operator who monitors and controls the equipment and processes in the plant.
Generally, the functions of a plant operator are inclusive of the following activities but are not limited to:
Safe and normal operation of plant/equipment
Production at optimum levels
Identification of abnormal, hazardous and unsafe plant/equipment conditions and taking corrective action
Fault identification and communication of faults to maintenance
The above mentioned function and task priorities of a plant operator change with the changing conditions of the plant. For instance:
During start-up
When the plant is being stabilized
When the plant is running under normal conditions
When the plant is running in abnormal conditions
When the plant is in emergency shut-down
When the plant is in planned shut-down,
When the plant, or sub-section of plant, is in manual mode of operation
During automatic mode of operation
Functions of an alarm system
The main function of an alarm system is to direct the attention of an operator towards the plant abnormal conditions that need timely assessment and/or timely corrective action(s).
An Alarm system alerts, informs and guides an operator regarding an abnormal situation and helps him to take timely corrective action to bring back the plant to normal conditions.
When an abnormal condition arises, the alarm system gives an alarm in the form of an audible warning, flashing or blinking alarm indication and an alarm message. The Alarm gives information about the problem or abnormal condition and its details.
In a good alarm system, guidance or help messages on how to respond and take corrections are also provided.
An ideal Alarm system also provides feedback on the corrective actions taken by the operator in response to the alarm. Such feedback is generally provided on supplementary display screens that can be accessed by selecting an alarm in the Alarm list.
An effective alarm system
For designing an effective Alarm system, it is important to consider the following key points //
Present only relevant and useful alarms to the operator
Each alarm should have a defined response from the operator
Configure and present only a good alarm
Allow adequate time for an operator to respond to an alarm
Alarm system design
Designing an alarm system is a process. While designing each alarm it is important to consider how important the alarm is and what its reliability should be.
To determine the importance and reliability of an alarm, it is necessary to carry out a qualitative and quantitative risk assessment to consider whether the alarm is safety related and whether it is to be implemented on an independent stand-alone system as opposed to the process control system.
Safety related alarms should be given special considerations while designing the human-machine interface.
Protection provided by the alarm system
Protection provided by an alarm system can take place in two ways. The operator is warned by the alarm and he/she takes corrective action before the protection operates, or the operator is warned that the protection has failed to operate and he/she takes corrective action.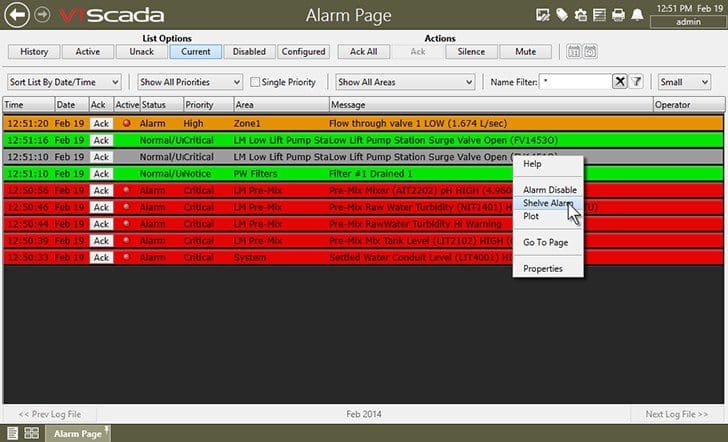 Safety related alarms
As per the international standard IEC 61508, an alarm system, whether electrical or electronic or programmable, should be considered as safety related only if:
It is a claimed part of the facilities for reducing the risk(s) from hazards to people to an acceptable or tolerable level, and
The claimed reduction by the alarm system in the risk(s) is significant. Here the significant reduction means a claimed Average Probability of Failure on Demand (PFDAvg) < 0.1,
It is designed, operated and maintained as per the requirements defined in the standard,
It is independent and separate from the process control system, unless the process control system itself has been identified as a safety related system and implemented accordingly.
What is the purpose of an alarm?
It is important to know what the purpose is of the proposed alarm and for what hazards or risks it will provide a warning or an alert to the operator. The consequences of alarm failure or the alarm being missed need to be identified. If the proposed alarm provides only information of an event/incident, then it should not be configured as an alarm.
Assessment of the severity of the risk in terms of potential loss of life or an injury, economic losses, environmental impact and plant damages must be done. Any hazard to people should be in the form of formal risk assessment for the plant. Economic risks, potential plant damages or losses should be expressed in terms of financial losses.
Expected frequency of the risk occurrence should be estimated. Though it is difficult to know the accurate chances/frequency of occurrence, it may be appropriate to have some approximate estimate that is more realistic. Appropriate frequency of occurrence may be specified as once a week or once in month, etc.
Are there any other protection systems in the plant to provide protection against the risk? If not, then it needs to be decided whether or not an automatic protective system can be used with or without configuring the alarm.
Are any reliability claims made in the plant, in terms of safety and protection, provided by the alarm? Do these reliability claims require the alarm to be classified as a safety related alarm? If an alarm is not safety related, then what are the economic and/or environmental risks involved in implementing the alarm within the process control system?
It is important to know the implications of alarm failure due to alarm sensor/instrument failure. How then can these failures be detected and can the alarm signal be validated. Should the alarm sensor/instrument be made redundant?
How effective will the operator response to the alarm be? If the operator cannot take any corrective or preventive action to prevent the risk, then the alarm hardly provides any benefit and should not be configured as an alarm.
Reference // Pocket Guide on Industrial Automation For Engineers and Technicians by IDC Technologies
Related electrical guides & articles
Premium Membership
Get access to premium HV/MV/LV technical articles, electrical engineering guides, research studies and much more! It helps you to shape up your technical skills in your everyday life as an electrical engineer.
More Information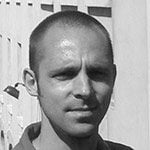 Electrical engineer, programmer and founder of EEP. Highly specialized for design of LV/MV switchgears and LV high power busbar trunking (<6300A) in power substations, commercial buildings and industry facilities. Professional in AutoCAD programming.