Introduction to Drawing Reading
The capability of reading different types of drawings is an essential skill to perform almost all of the engineering tasks. The engineering drawings form the building blocks of industry method to convey detailed information to implement, gather, troubleshoot, maintain, and run a system. Basically, the very first step to learning how to read such drawings is to become acquainted with standard procedures and basic symbols that are utilized in these drawings.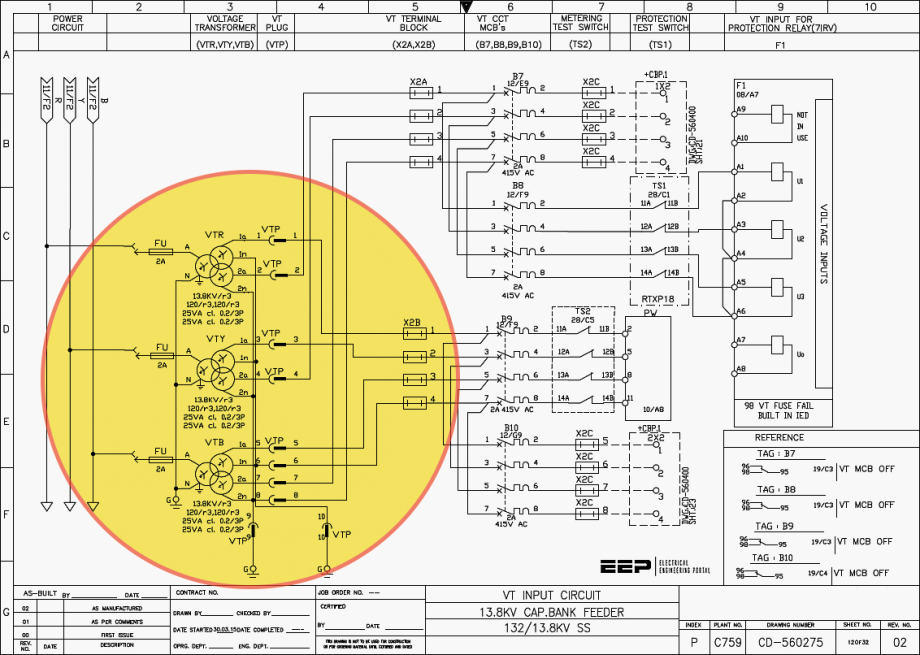 The information contained outside the drawing areas in a print is essential to comprehend the given information in the drawing areas. The title block, revision block, grid system, notes, and legend are all examples of the non-drawing areas in the print.
Usually, the terms print, diagram, and drawing are used interchangeably to indicate the full drawing package.
Generally, engineering drawings are classified into five main areas:
Title,
Grid,
Revision,
Notes and legend, and
Graphic
A schematic diagram is a graphical representation of system components functional formation rather than the physical formation. The schematics are categorized into three types: Single-line diagram, AC schematic diagram, and DC schematic diagram.