Problems & mitigation techniques
Animals are one the largest causes of customer interruptions for nearly every electric utility worldwide, right after human and other factors. Problems and mitigation techniques are as varied as the animals involved. Identifying and addressing physical root causes is often the most cost effective way to address reliability problems.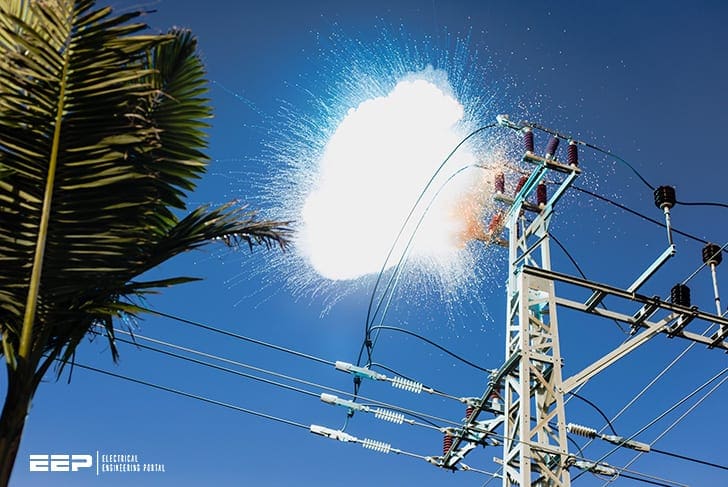 This technical article describes reliability concerns and common reliability improvement strategies for the following classes of animals:
1. Squirrels
Squirrels are extremely cute animals. Everybody love them, but unfortunately they are a reliability concern for all overhead distribution systems near wooded areas. Squirrels will not typically climb utility poles, but will leap onto them from nearby trees and cause faults by bridging grounded equipment with phase conductors.
Of the more than 365 species throughout the world, reliability concerns lie primarily with gray squirrels and red squirrels (see Table 1).
The gray squirrel, inhabiting most of the Northern Hemisphere, is the most common type of tree squirrel. Typical gray squirrels are fifteen inches long, weigh about one pound, and have bushy tails about as long as the combined head and body length. They have a typical diet of nuts, seeds, and fruit.
North American red squirrels (also known as pine squirrels and chickarees) are smaller then the gray (eight to ten inches in typical length), have fur that ranges from red to black, and have bushy tails about the same length as their body. Some subspecies can have red or black ear tufts and most have a white belly.
The red squirrel is found in coniferous forests, where it feeds on the seeds and cones of the pines, fir, and spruce trees.
Table 1 – Common types of squirrels and their typical maximum length
| | | |
| --- | --- | --- |
| Squirrel Type | Location | Length |
| Eastern Gray | Eastern US, southern Canada | 20" |
| Western Grey | West Coast of US | 22" |
| Fox | Eastern US | 29" |
| North American Red | Alaska, Canada, North US and West US | 12" |
Squirrels are extremely agile, persistent and committed to travel routes that may include utility poles. Because of this, attempts to keep squirrels off of overhead utility equipment are usually futile and reliability improvement efforts should focus on equipment protection.
The most common technique is to install plastic animal guards on bushings and insulators to prevent squirrels from simultaneously touching the tank and phase conductors (Figure 1).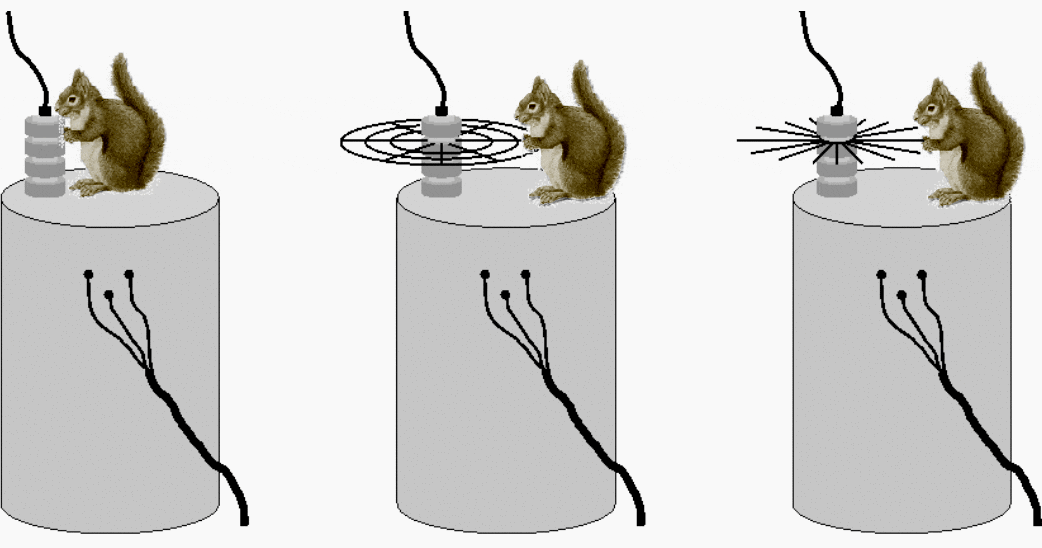 The middle figure shows the bushing fitted with a plastic animal guard to prevent the squirrel from causing a fault. The right figure shows the bushing fitted with an electrostatic guard that deters an approaching squirrel with a harmless but noticeable electric shock.
Squirrel proofing electric transformers
2. Mice, Rats and Gophers
Mice, rats, and gophers are rodents that cause faults by gnawing through the insulation of underground cable. Rats and mice are the most common cause of animal related outages on underground equipment, and gophers are third (snakes are the second most common cause).
Besides chewing through insulation, mice and rats also create reliability problems by attracting snakes. To prevent these rodents from gaining access to underground equipment, all equipment cabinets and duct openings should be tightly sealed.
Some utilities have successfully used ultrasonic devices to ward off mice and rats.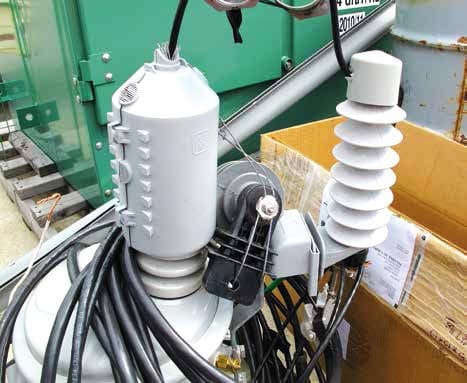 When gophers dig tunnels, they chew their way through any obstacle in their path, including electric cables and plastic conduit. Gophers are most common in the Midwestern US where they are often the most common cause of underground equipment failure.
Effective gopher control is difficult to achieve, with methods including traps, poisoned bait, poison gas, and ultrasonic techniques.