What arc protection does?
Arc-flash detection relays are superior and provide much faster arc-flash detection times compared to the differential relays. With modern arc-flash detection technology, this detection time is of the order of ¼ cycles or even lower, based on 50/60 Hz. High-speed insulated gate bipolar transistors (IGBTs) are used to provide fully rated trip outputs rather than the relatively slow conventional dry contacts.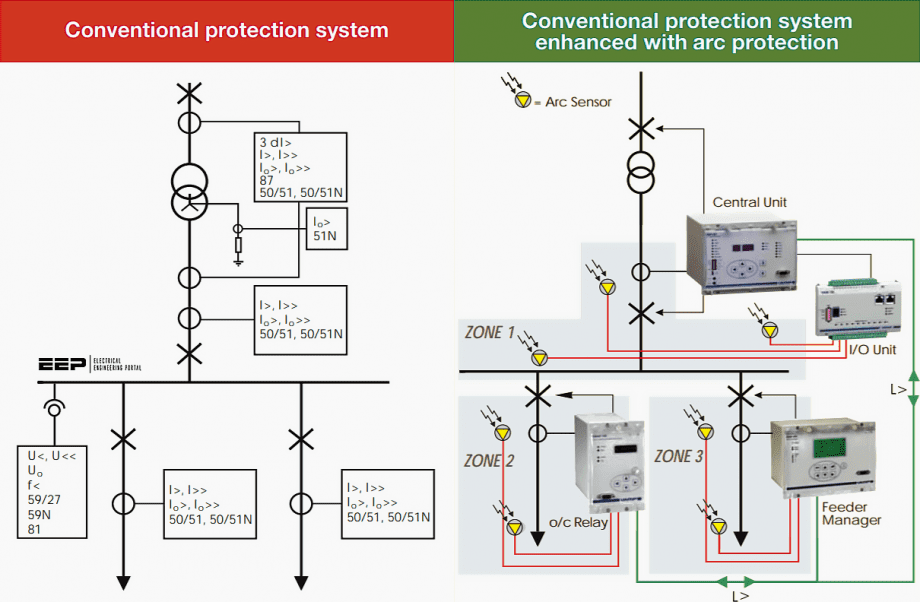 Thus, arc-flash detections form a technically acceptable and cost-effective way to reduce the arc-flash hazard.
When the traditional time-grading or blocking based protection coordination principle is used, the traditional protection systems may not provide fast enough protection of substation faults. Further, high-impedance type of earth faults may cause prolonged operation times of earth-fault relays leading to the significant release of the arcing energy.
These facts pose a considerable risk to human beings and economical assets.