Mohammed Ayman
1

awesome technical articles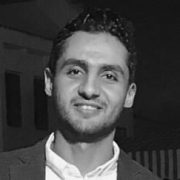 I earned my degree from Eastern Mediterranean University (Turkey, North Cyprus) in B.S Electrical & Electronic Engineering; shortly after, I began my career as an electrical site engineer in a mega-scale project in Qatar which allowed me to monitor and supervise electrical site installations. I indulged in the design field of the electrical low voltage distribution systems and have accomplished more than 10 projects with the compliance of the national codes & international standards.
Premium Content ♛
Proper analysis of the VFD's power and control circuit diagrams is essential for successful troubleshooting. But before starting any analysis, you must know how your system connected through VFD works…...
Premium Membership Required
This technical article/guide requires a Premium Membership. You can choose an annually based Plus, Pro, or Enterprise membership plan. Subscribe and enjoy studying specialized technical articles, online video courses, electrical engineering guides, and papers. With EEP's premium membership, you get additional essence that enhances your knowledge and experience in
low- medium- and high-voltage engineering fields
.
Check out each plan's benefits and choose the membership plan that works best for you or your organization.
Did you know?
-
Save 50%
on all video courses by purchasing
Enterprise plan
.
Log In »
Register »
Jul 25, 2022 | By Mohammed Ayman