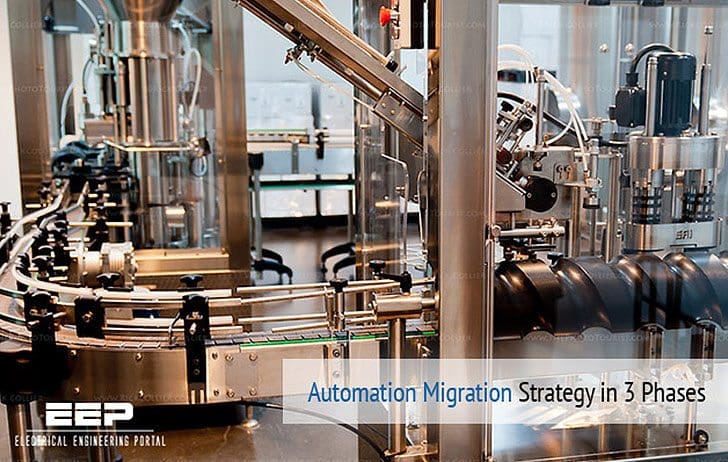 Evolving the manufacturing systems
Owing to competitive pressures in the marketplace, a company often needs to introduce a new product in the shortest possible time. The easiest and least expensive way to accomplish this objective is to design a manual production method, using a sequence of workstations operating independently.
The tooling for a manual method can be fabricated quickly and at low cost. If more than a single set of workstations is required to make the product in sufficient quantities, as is often the case, then the manual cell is replicated as many times as needed to meet demand.
If the product turns out to be successful, and high future demand is anticipated, then it makes sense for the company
to automate production
.
The improvements are often carried out in phases. Many companies have an automation migration strategy, that is, a formalized plan for evolving the manufacturing systems used to produce new products as demand grows.
A typical automation migration strategy is the following:

Phase 1 – Manual production
Manual production using single station manned cells operating independently.This is used for introduction of the new product for reasons already mentioned: quick and low cost tooling to get started.
Phase 2 – Automated production
Automated production using single station automated cells operating independently. As demand for the product grows, and it becomes clear that automation can be justified, then the single stations are automated to reduce labor and increase production rate.
Work units are still moved between workstations manually.
Phase 3 – Automated integrated production
Automated integrated production using a multistation automated system with serial operations and automated transfer of work units between stations.
When the company is certain that the product will be produced in mass quantities and for several years, then integration of the single station automated cells is warranted to further reduce labor and increase production rate.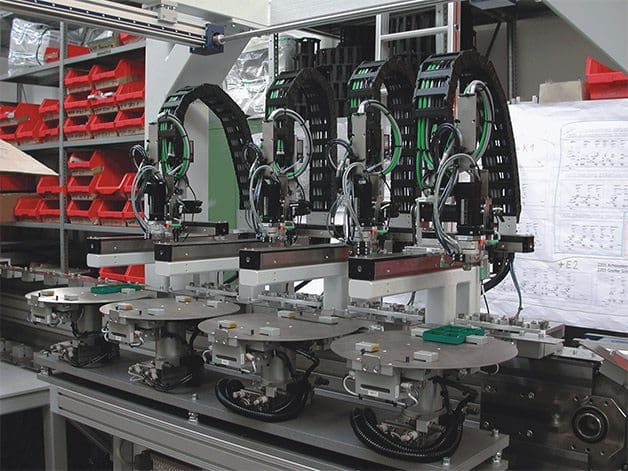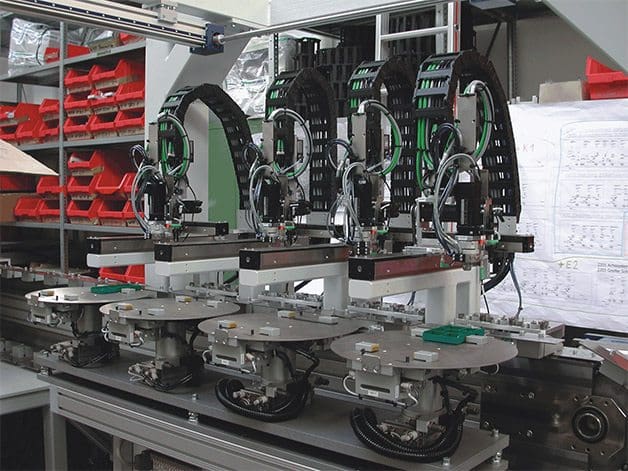 This strategy is illustrated in Figure 1 above. Details of the automation migration strategy vary from company to company, depending on the types of products they make and the manufacturing processes they perform.
But well-managed manufacturing companies have policies like the automation migration strategy.
Advantages of automated integrated production
Advantages of such a strategy include:
It allows introduction of the new product in the shortest possible time, since production cells based on manual workstations are the easiest to design and implement.
It allows automation to be introduced gradually (in planned phases), as demand for the product grows, engineering changes in the product are made, and time is allowed to do a thorough design job on the automated manufacturing system.
It avoids the commitment to a high level of automation from the start, since there is always a risk that demand for the product will not justify it.
Reference: Industrial Automation Course Notes – David O'Sullivan, Universidade do Minho, May 2009