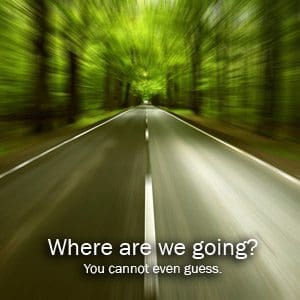 For thousands of years, humanity developed on the back of technology innovation. Through our inventiveness, we have thrown off the shackles of evolution and forged our own destiny. The process has not been a smooth one – disease, pollution and modern warfare are just some of the less attractive by-products of innovation.
Nevertheless, most people would agree that society as a whole is better off today because of technology innovation. Yet for all our inventiveness, we stand at a crisis point in human history. In today's complex, interconnected and resource-constrained world, we can no longer rely on business as usual to overcome emerging risks and to support a sustainable future. The last 100 years have seen the human race significantly altering the planet;  from loss of biodiversity to climate change.
For the past 30 years we have been able to measure our impact on the Earth and are beginning to be able to predict the long-term implications of our actions. But unless we rethink the role of technology innovation in the global economy, we will be powerless to change the course the future seems to betaking and ensure a sustainable future in the face of escalating global challenges. Our relationship with technology is a fragile one. As the Deepwater Horizon spill reminds us, technology can be a risky business. Here, we witnessed the consequences of a technology that behaved unpredictably, and a failure to sufficiently anticipate additional technologies and approaches that could have helped to more effectively minimize the impact of the spill.
Although the primary systems deployed in this case were designed to handle a variety of low-probabilityfailure modes, greater technology foresight and appreciation of risk may have led to solutions that could have helped to avert or mitigate much of the environmental, human and economic impacts resulting from disaster.
As so much in today's globalized world depends on increasingly sophisticated technological applications, this incident can be seen as just one example of the challenges we face if we do not rethink how we invest in and use technology innovation within society.
Today's world is more crowded, complex, interdependent and resource-constrained than at any point in human history. It is a world where economic and social resilience and sustainable growth are more dependent than ever on technology-based solutions; and yet the potential consequences of technology missteps are greatly magnified. Climate change, energy demands, dwindling resources, water, food, disease – all are poised to become defining issues over the next 50 years. In each case, the prognosis does not look good on a global scale unless we can learn to harness the power of technology in new ways. We are, in effect, walking a 21st century technology innovation tightrope.
Society is irrevocably committed to building a sustainable future on technology innovation, but the stakes are high and time is short. Solutions to global problems cannot be simply imagined as they are needed. Technologies take time to develop and we need to start thinking about possible solutions well before problems occur. If we can learn to use technology innovation effectively in today's rapidly shifting global landscape, we hold the key to building a sustainable future.
But if we get it wrong, the consequences could be catastrophic. Over the next 40 years, global population is projected to hit 9 billion, quality of life expectations will continue to rise, access to food and water will come under increasing threat, natural resources will become ever-more scarce and the implications of local actions on a worldwide stage will become significantly more pronounced.
And despite increasing global interconnectivity, these challenges are in danger of being exacerbated by the divide between richer and poorer economies. Without robust technology-based solutions that are integrated with social, economic and political action, sustainable development under these conditions will be beyond our grasp.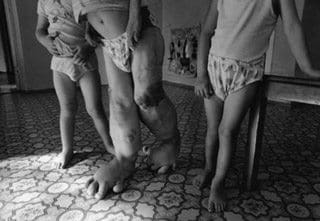 Yet technology innovation is not without its own risks. The cost of innovation in human lives and environmental impact has been immense across the centuries. Asbestos, DDT, Chernobyl and Bhopal are just some of the more recent reminders of how dangerous technology can be if not handled appropriately. But devastating as these and other examples have been, society has become adept at absorbing the human, environmental and economic costs of technology errors. However, this is a luxury we will no longer have in a future where the rate of innovation is increasing, the demands being placed on technology are rising and the consequences of mistakes are potentially devastating. Instead, if a sustainable future is to be supported by technologies that solve more problems than they create, we need to rethink the process of technology innovation; embedding it within social, economic and political processes, and providing decision-makers with the tools and "intelligence" to make informed and strategic choices.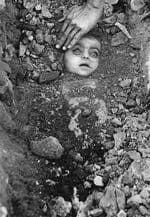 Without a doubt, technology innovation is a messy process – the chances of getting the right technology in the right place at the right time can seem as likely as winning the lottery. But if we want to build a sustainable future, we need to take greater control over this messy process and "up the odds" of delivering technologies that fit the problems we need to address, rather than merely those that we can address.
And as the events in the Gulf of Mexico remind us, science and technology can only provide timely and effective solutions if there is early and strategic investment in their development and use. But strategic investment in technology innovation is only the starting point. As the world becomes increasingly interconnected, upstream development will need to take far more account of the social, economic and political realities into which new technologies are developed.
This will mean making the radical transition from technology innovation being somebody else's business to something that is everybody's business.
At the end of this article, I would really and friendly recommend to take a look movie Zeitgeist: Moving Forward that explains nearly everything… and most important of all – why are we moving so slowly to some energy sustainable society, although we have more than enough knowledge and technology for it.