What is Coordination?
I would say that coordination is a TEAMWORK. In the protection context, it implies how the various protection devices in an electrical distribution network, work as a team, to achieve the common objective of power supply continuity, even in the most adverse conditions of fault in the network, by isolating only the faulty portion of the network.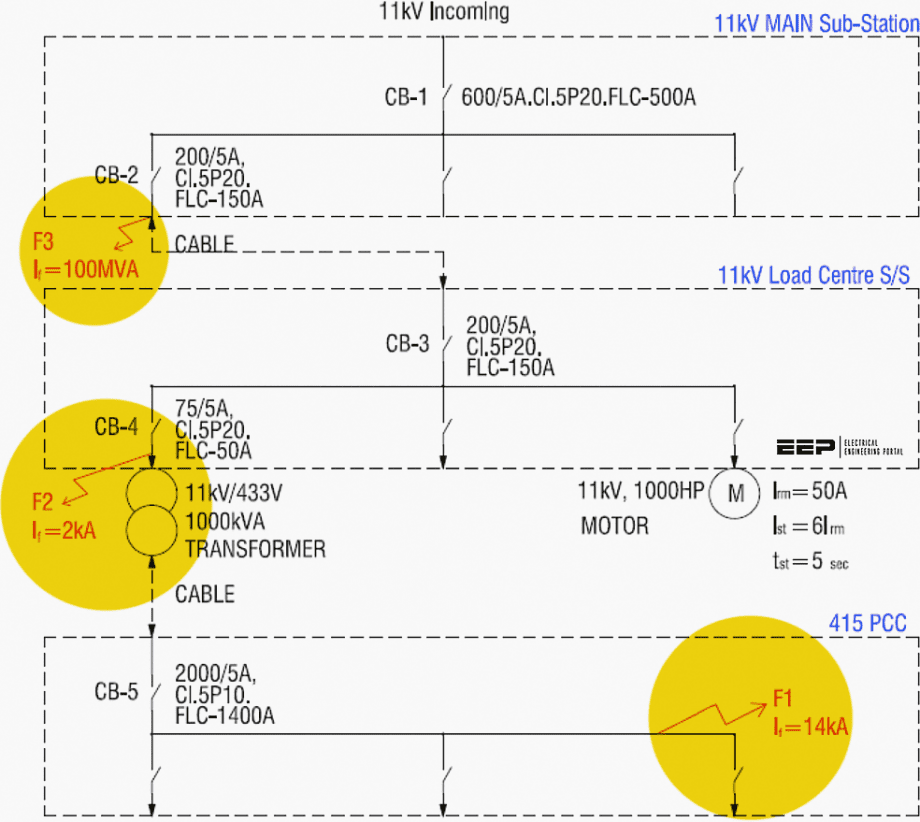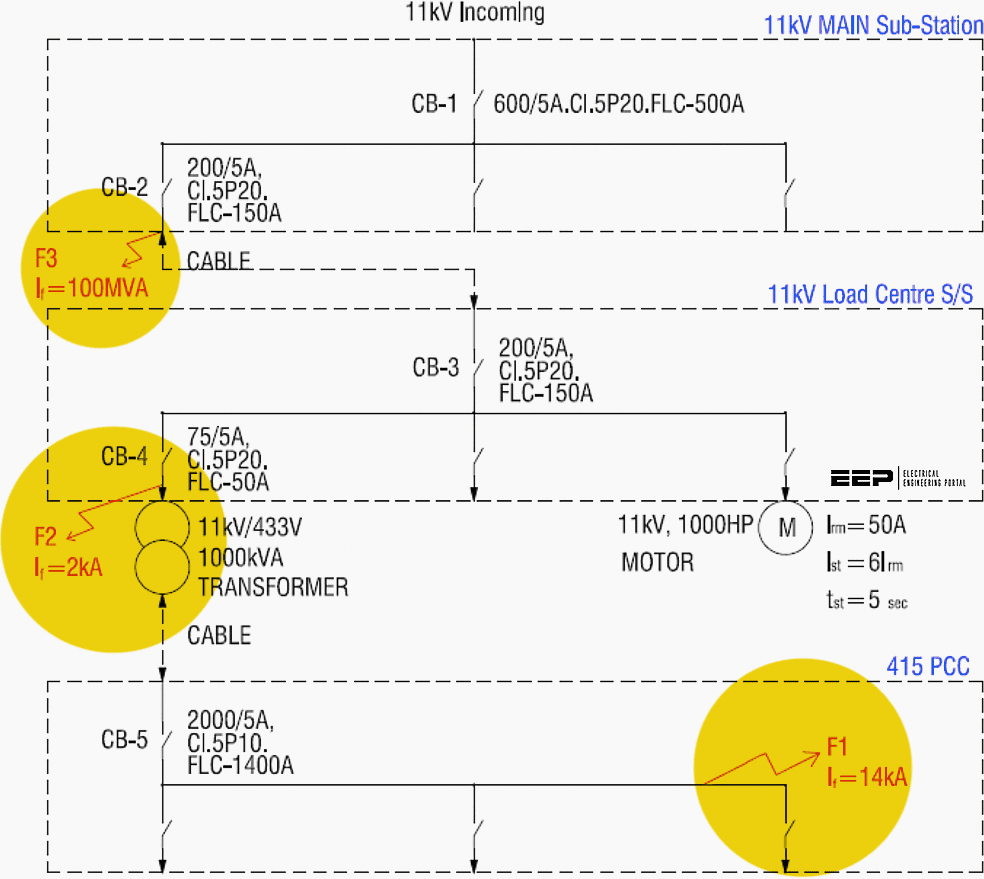 Of the four main characteristics of a good protection system (i.e.) Selectivity, Stability, Speed and Sensitivity, the first and foremost is Selectivity. It implies that in the case of a fault in the network, only the protective device that is closest to the fault shall respond first and should isolate the faulty portion of the network, from the healthier portions.
If, due to some reason, the closest protective device could not isolate the fault, the protective device next upstream should take over and isolate the fault, after some time delay. If this too couldn't isolate, then the next upstream, after a further time delay and so on.
The process of setting the pick-up current settings and the time multiplier settings (in case of IDMT Relays) or the time delay settings (in case of Short Time Relays), to achieve the above described Selectivity is called Relay Coordination.
The Case Study
Let us try to understand relay coordination with a real-life case study. Refer to the Single Line Diagram above.