Introduction to testing
Low voltage switchgear can often be a very complex and expensive piece of electrical equipment, usually representing one of the most critical and crucial parts of the project. In order to ensure that such important equipment is designed and will operate properly, some standardized procedures shall be conducted during the project.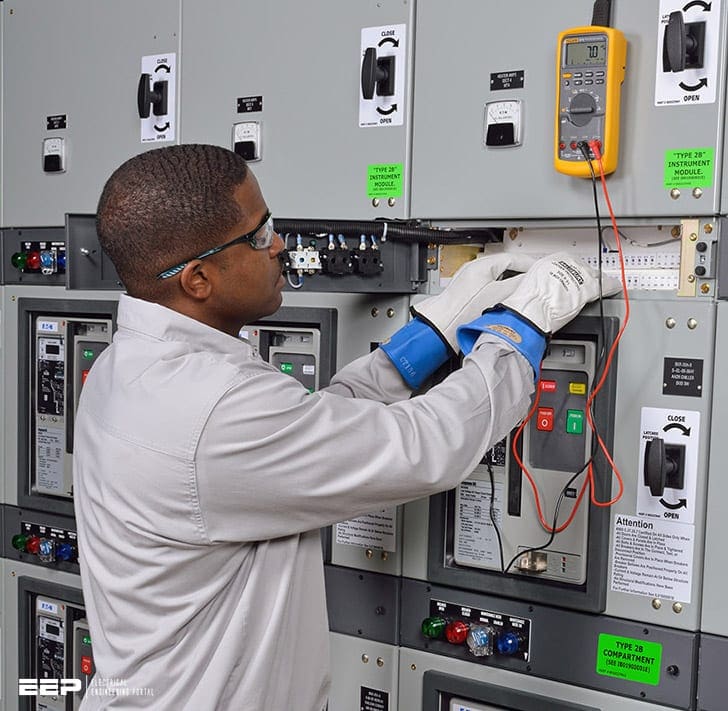 These procedures that should be conducted are:
Definition of design task and requirements
Design
Design verification and approval
Request for quotations, offers evaluation, equipment approval and purchasing (procurement)
Assembling
Factory testing, i.e. factory acceptance test (FAT)
Delivery and installation
Site testing, i.e. site acceptance test (SAT)
Startup
Taking over procedure and defect notification period
Maintenance
This procedure is especially important and clearly recognized within FIDIC contracts and corresponding projects.
What is commissioning and start-up?
Under commissioning, we assume various activities related to testing, verifications, approvals, consents, and similar, by which LV switchgear (or any other equipment) is gradually submitted for use to the employer by the contractor.
All these activities are usually followed by adequate documentation. It is important to understand that commissioning is not only technical but also administrative, i.e. legal category.
For example, if a factory test is accepted by the employer, after that, he should not anymore be entitled to request additional changes and improvements regarding characteristics of equipment, manufacturers, types,
control logic
, etc. In other words, FAT is one of several
"no turning back" points during the project
.
After that, only if SAT or start-up procedure aren't characterized as successful, additional changes may be required.
Under start-up, we assume putting in operation already tested switchgear, as close as possible installed in position and ambient defined by design documentation and employer's requirements.
This article will provide more detailed description and comments of "most technical" parts of above described procedure, such as testing and start up.