Partial Discharge (PD)
Electrical insulation is subjected to electrical and mechanical stress, elevated temperature and temperature variations, and environmental conditions especially for outdoor applications.
In addition to normal operating conditions, there are a host of other factors that may trigger accelerated aging or deterioration of insulation.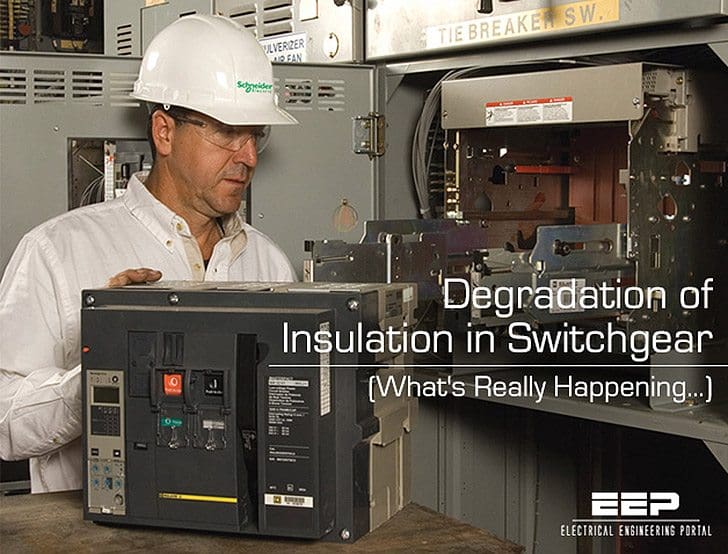 Switching and lightning surges can start ionization in an already stressed area. Mechanical strikes during breaker operation can cause micro cracks and voids. Excessive moisture or chemical contamination of the surface can cause tracking. Any defects in design and manufacturing are also worth mentioning.
Both normal and accelerated aging of insulation produce the same phenomenon in common – Partial Discharge (PD).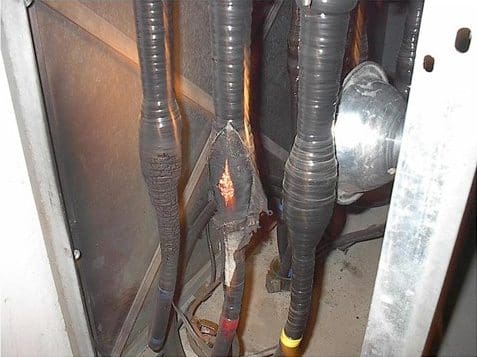 PD is a localized electrical discharge that does not completely bridge the electrodes. PD is a leading indicator of an insulation problem. Quickly accelerating PD activity can result in a complete insulation failure.
PD mechanism can be different depending on how and where the sparking occurs:
Voids and cavities are filled with air in poorly cast current transformers, voltage transformers and epoxy spacers. Since air has lower permittivity than insulation material, an enhanced electric field forces the voids to flashover, causing PD. Energy dissipated during repetitive PD will carbonize and weaken the insulation.
Contaminants or moisture on the insulation induce the electrical tracking or surface PD. Continuous tracking will grow into a complete surface flashover.
Corona discharge from sharp edge of a HV conductor is another type of PD. It produces ozone that aggressively attacks insulation and also facilitates flashover during periods of overvoltage.
Features of partial discharge activity, such as intensity, maximum magnitude, pulse rate, long-term trend, are important indications of the insulation's condition.
Healthy switchgear has very little or no PD activity. If PD activity is significant, it will eventually deteriorate insulation to a complete failure. Higher voltages produce higher intensity partial discharges, thus PD detection in gear with higher voltages (13.8 kV and up) is more critical.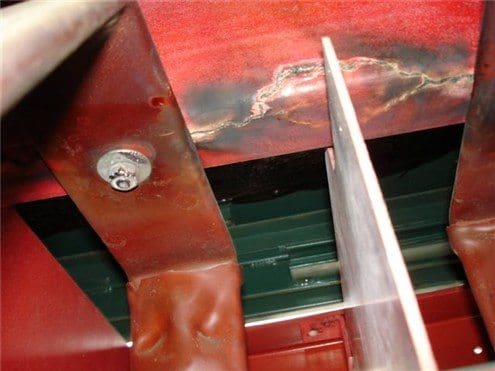 Photos above show damages resulting from partial discharge activity. Complete failure of the insulation in these examples can be prevented by partial discharge monitoring.
Possible locations of partial discharge in switchgear:
Main bus insulation
Circuit breaker insulation
Current transformers
Voltage transformers
Cable terminations
Support insulators
Non-shielded cables in contact with other phases or ground
Usually in insulation, the deterioration process is relatively slow and the problem can be detected, located and fixed. Learn more about maintenance management of switchgear.
What is Partial Discharge? (VIDEO)
Reference: Predictive Diagnostics for Switchgear – EATON