Operation principle and design issues
Waste water pumping stations are very common application examples of three phase induction motor. There are numerous varieties of power supply and control logic, depending on exact conditions in the place of installation, the role of pumping station inside a sewer system, and of course, applied design logic.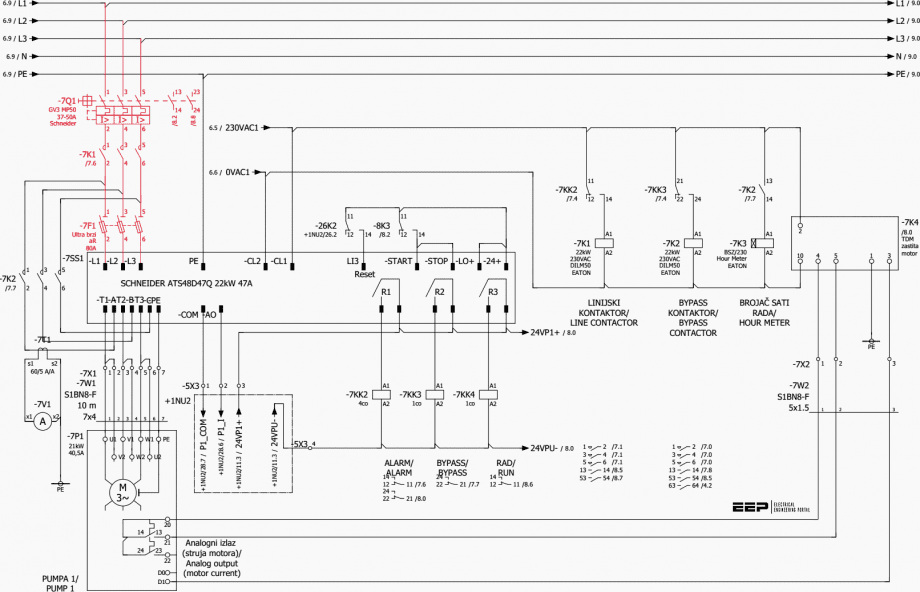 Similar to some previous articles, a real example of pump control will be described within this article as well. Attention will be given to the description of the operation principle, with some comments about specific design issues included.
Unlike previous examples, more than one pump will be subject of control logic.