Design and installation guidelines
Medium Voltage (MV) switchgear is typically any switchgear over 1000V in the United States (US). Some of the nominal voltage ratings used in the US by power utilities are 2.4-4.16kV, 7.2kV, 13.8kV, 14.4kV, 23kV, 34.5kV and so on. The design of MV system is complicated and is closely controlled by local utilities.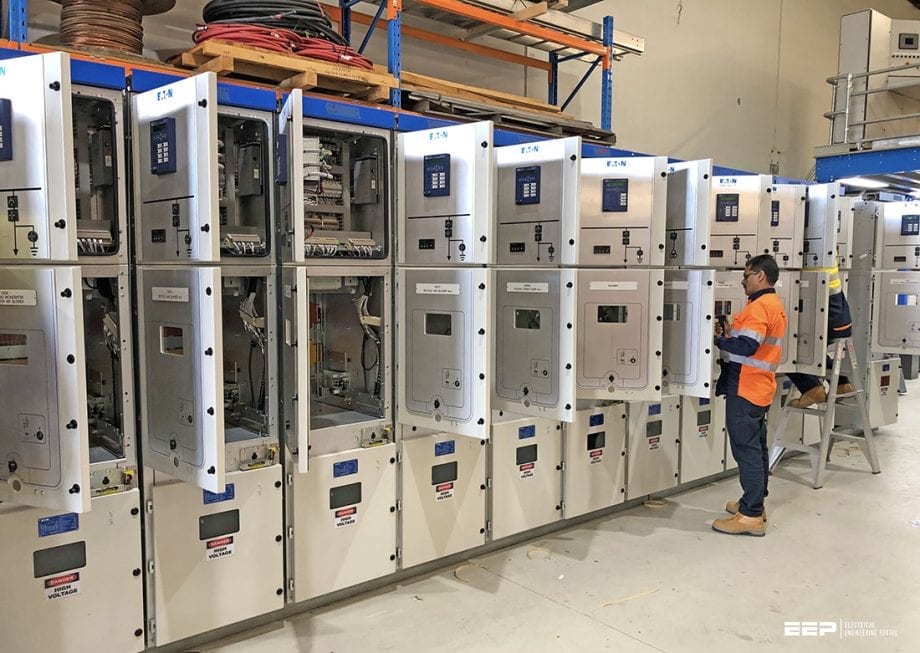 So, while this guide gives you an overview and covers various topics, a dialogue with the local utility is essential to identify which requirements, if any described below, they would like for you to follow.
1. Position in the electrical system
The MV switchgear is upstream of your low voltage (LV) gear. However, there are two ways that you might deal with MV switchgear:
a. LV substation fed by a utility service MV feeder
This happens when the local utility provides you an MV feeder from their distribution network for connection to your building loads. This is the most common case. The LV substation steps the MV down to an LV that the building can work with to power its loads. The MV switchgear component in this case is only a MV switch on the primary of your step-down building transformer(s).
Overall, this means you are still metered at the LV level by the utility company.
b. MV service and substation
This happens when your interface with the local utility is only at the MV level. In other words, the utility still provides you with MV feeders but you have an entirely MV switchgear lineup for further distribution.
This is not common (usually for large campuses or group of buildings) but an MV service determination is typically made by the utility.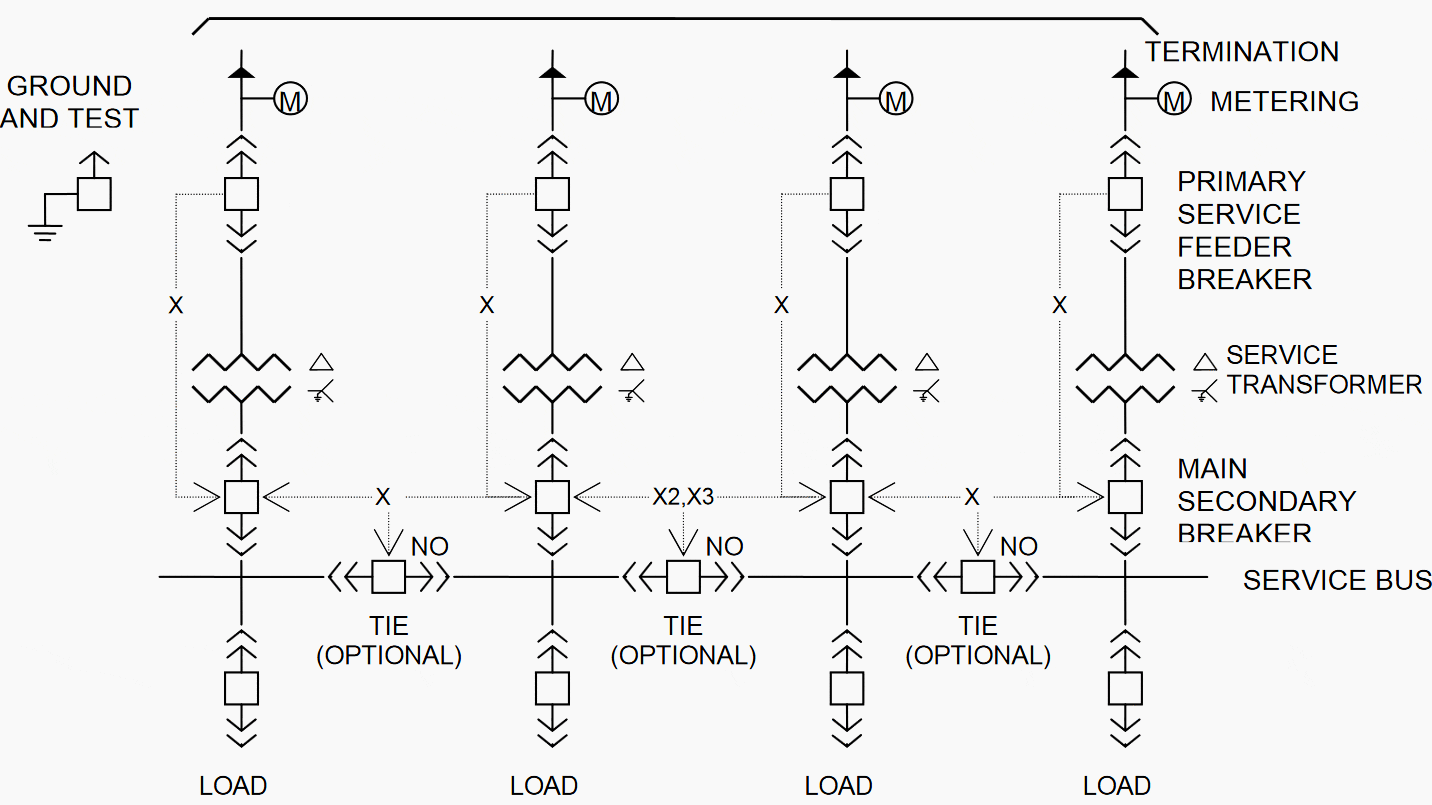 MV service is designated as a requirement only where it is warranted by the magnitude and location of the load, or by other physical and economic conditions. As a result, this means that you are metered at the MV level by the utility company.
The high cost to set up an MV service are often offset by the favourable metering rates and the overall diversity of the downstream loads.
2. Cable Ducts
MV cables should be run in precast concrete OR steel, fiberglass, high density polyethylene (HDPE) conduits/cable ducts encased in concrete. Concrete encasement should be followed until the utility feeders terminate in a service disconnecting means. Many utilities will have minimum conduit diameter requirement such as at least 4 inches or 5 inches.
All MV concrete duct banks should contain at least a minimum of two spare conduits. This allows the utility to facilitate repairs and minimize outage times.
Each end of the conduit/cable duct should have end bells (i.e. flared out for easy pulling and preventing cable damage), with spare conduits having appropriate seals to prevent ingress of water or gases.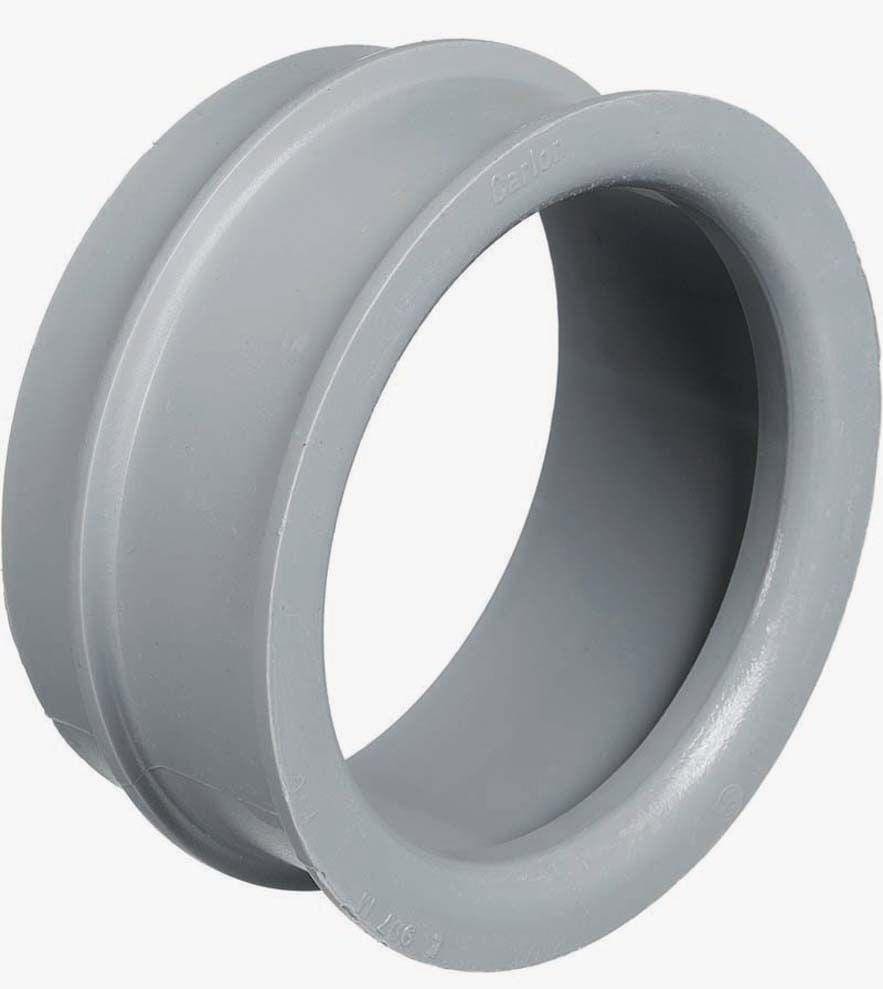 3. Cables
Typically, LV cables have temperature ratings that start at 60° C, following with 75° C and 90° C. However, MV cables start at 90° C and are available with a maximum operating temperature of 105° C too. Accordingly, the insulation for MV cables is thermoplastic or thermosetting plastic, along with a jacket, sheath or armor for protection against dry or wet conditions.
The insulation of these cables is available at three levels: 100%, 133% and 173%. The different levels relate to the clearing time of ground faults. So, thicker insulation means the cable can handle longer clearing times i.e. 1 minute, 1 hour and over 1 hour respectively.
The minimum cable size utilized in MV systems is typically #8 American Wire Gauge (AWG) or 8.36 mm2.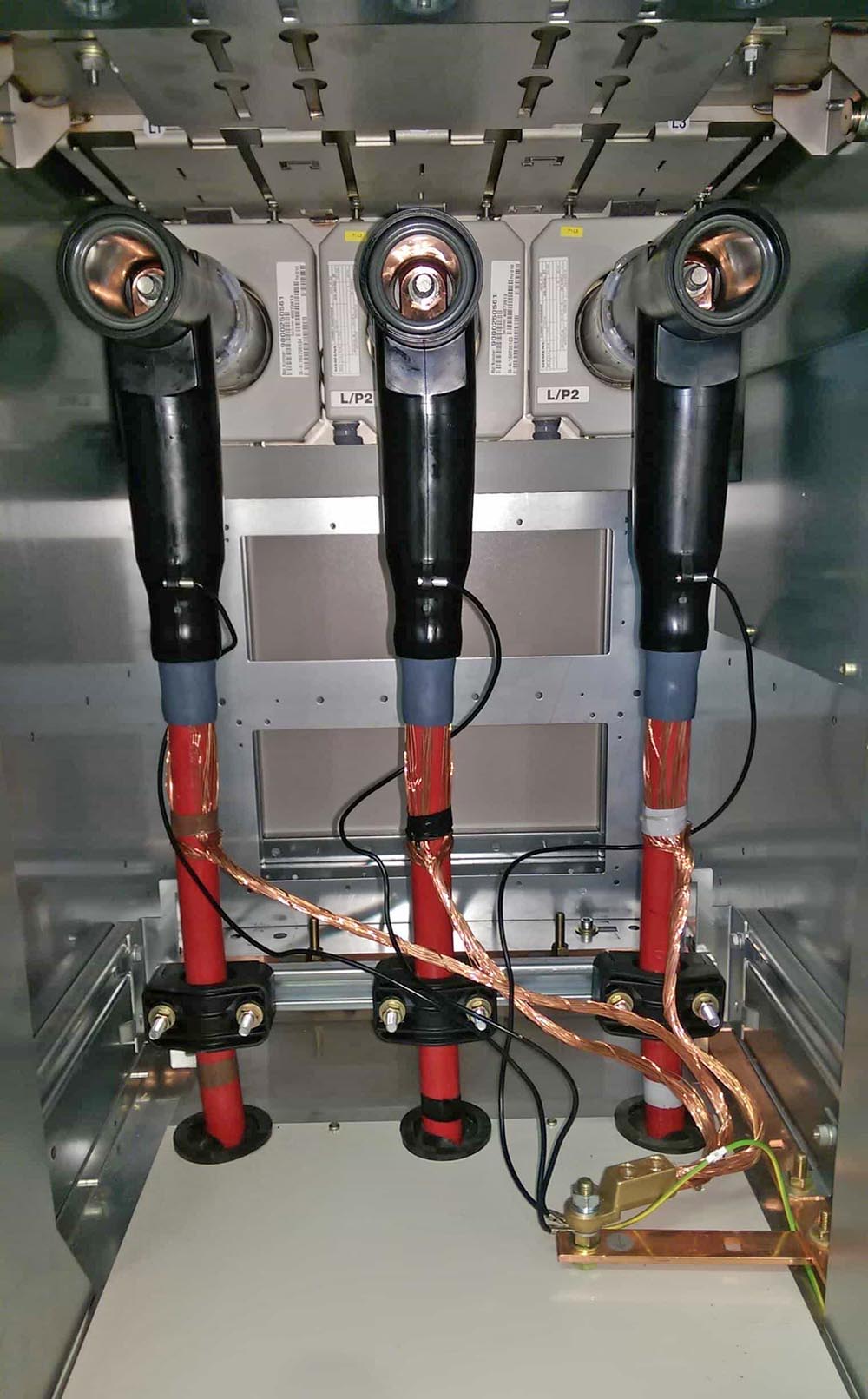 4. Manholes
Typically customer manholes at property lines are where utilities will terminate their incoming feeders. Any distribution beyond that is by the customer and does not necessarily involve the utility. However, it is recommended that any manholes even deep within the customer property should follow utility guidelines.
This is because the utility will not enter any manhole that deviates from their requirements.
During utility outages, if manhole access is required, the only alternative available to the customer will be to have electrical staff on-hand that is authorized, trained and licensed to work in confined spaces as well as MV systems.
Most utilities will require arc-proofing of primary MV cables within customer manholes, especially when more than one feeder is installed within the same manhole. Local utilities should have specifications on how to comply with this requirement.