Electrical science
Electric power books are divided into few sections, so it is easy for power engineers to find appropriate book, guide or information related to electrical science, power engineering, automation, industry etc.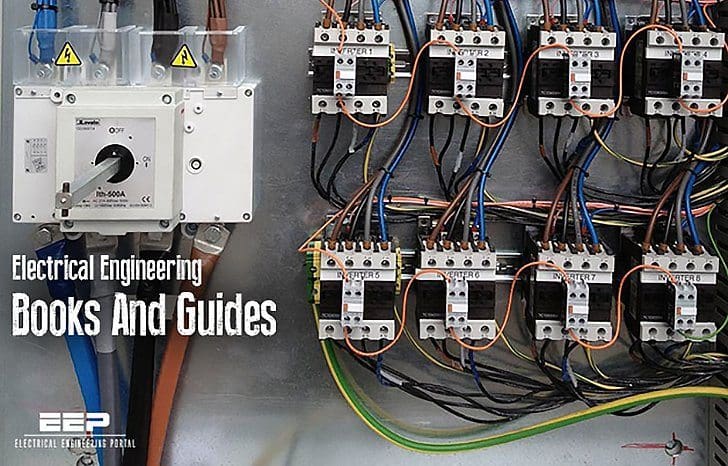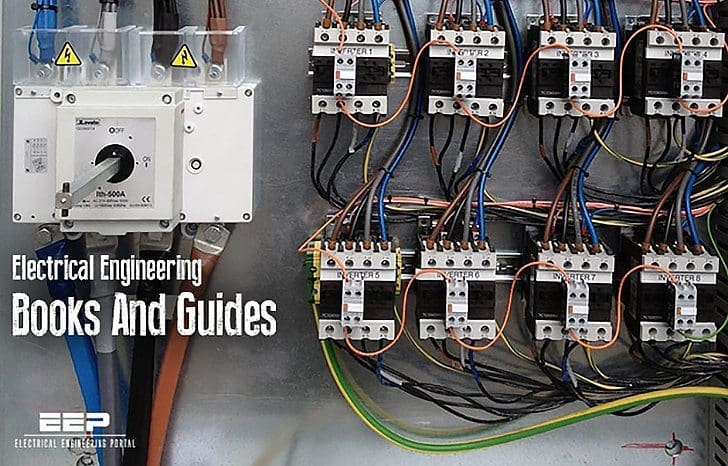 During years, well known manufacturers like ABB, Siemens, Schneider Electric, Danfoss and others were releasing technical guides, books and publications written by their expirienced engineers, and now they can be found all in one place, at EEP.
Every book, guide and document is free to download.
Electrical Engineering Books
Cahiers Techniques is a collection of documents intended for engineers and technicians, people in the industry who are looking for more in-depth information in order to complement that given in product catalogues. Furthermore, "Cahiers Techniques" are often considered as helpful "tools" for training courses.
They provide knowledge on new technical and technological developments in the electrotechnical field and electronics. They also provide better understanding of various phenomena observed in electrical installations, systems and equipment.
On this page you can find many good books related to elecricity, industry, automation and telecommunications.
Schneider Electric Cahiers Techniques
Over 30 years of expirience on plate…
Schneider Electric SA. The Group's principal activities are electricity and automation management. The Group operates under three major segments, Electrical distribution, Automation and Control and Secured energy.
Under Electricity distribution, the Group offers electrical products such as circuit breakers, switches, safety lighting, prefabricated busbar trunking, modular switchgear, Power Line Carrier communication networks and Voice-Data-Image solutions.
Siemens – Basics Of Energy And Automation
It does not hurt to remind ourselves…
Beside some very good books, Siemens as one of the world leader in industry and automation, has released and this 18 books Basics of energy and automation related to electricity in general, motors and control, power distribution etc.
Some of the chapters:
Basics of AC Drives
Basics of AC Motors
Basics of Busway
Basics of Circuit Breakers
Basics of Control Components
Basics of DC Drives
Basics of Electrical Products
Basics of Electricity
Basics of Load Centers
and others…
The Heating Book By Danfoss
8 steps to control of heating systems
Heating a home has always been and still is a basic human requirement. This requirement enables us to live and work in locations with low temperature. In the beginning the solutions were simple. An open fire on the floor of a tent or a simple hut, made it possible to survive in a hostile environment.
As civilisation developed there was migration from the countryside to the towns and cities and into bigger and bigger houses, creating a requirement for more elborate heating systems. This requirement stimulated technical development, but also created a problem, namely the use of a finite resource (fossil fuels) with the resulting pollutions from the burned fuels.
Danfoss has released this great heating book in 9 chapters which are available in this section.
Some of chapters in this section:
Control of heating systems used in Western Europe starstarstar
Secondary systems used in Europe
Evaluation of systems and products
Instructions for designing district heating systems
Instructions for designing heating systems
How to select size of products and components
etc.
HVAC Guides
Heating, ventilating, and air conditioning is based on inventions and discoveries made by Nikolay Lvov, Michael Faraday, Willis Carrier, Reuben Trane, James Joule, William Rankine, Sadi Carnot, and many others.
The invention of the components of HVAC systems went hand-in-hand with the industrial revolution, and new methods of modernization, higher efficiency, and system control are constantly introduced by companies and inventors all over the world. The three central functions of heating, ventilating, and air-conditioning are interrelated, providing thermal comfort, acceptable indoor air quality, within reasonable installation, operation, and maintenance costs. HVAC systems can provide ventilation, reduce air infiltration, and maintain pressure relationships between spaces.
How air is delivered to, and removed from spaces is known as room air distribution.
Some of the guides in this section:
Guide to Combined Heat and Power Systems
Hydrodynamics of Pumps
Thermodynamics & Statistical Mechanics
GeoSource Heat Pump Handbook
etc.
Technical Guides By ABB Drives
Low Voltage AC Drives
ABB has produced a range of technical guides that offer concise explanations of the major technologies and technical issues in low voltage AC drives. The technical guides cover subjects such as the basics of variable-speed drives, dimensioning a drive system, electrical braking, harmonics and AC drives, and bearing currents.
Some of guides in this section:
Application Guide, Guide to extruders in AC drives
Sustainability guide, Driving energy efficiency worldwide, ABB motors and drives
Technical Guide, Direct Torque Control
Technical guide, Functional safety
Application guide, ABB drives, Using variable speed drives (VSDs) in pump applications
etc.
Relay Books
We all know what it is, but nevertheless…
The relay is a well known and widely used component. Applications range from classic panel built control systems to modern inrefaces between control microprocessors and their power circuits or any application where reliable galvanic separation is required between different circuits.
Altough considered to be a relatively simple component, the electromechanical relay and its technology is complex and often misundestood.
Power Substations related books
Maintenance, commisioning…
An electrical substation is a subsidiary station of an electricity  generation, transmission and distribution system where voltage is transformed from high to low or the reverse using transformers.
Electric power may flow through several substations between generating plant and consumer, and may be changed in voltage in several steps.
Alternative Energy Guides
Climate changes forces us to…
Caused by the ongoing climate change, more and more home owners are interested in alternative energies. Renewable energy flows involve natural phenomena such as sunlight, wind, tides and geothermal heat, as the International Energy Agency explains:
Renewable energy is derived from natural processes that are replenished constantly. In its various forms, it derives directly from the sun, or from heat generated deep within the earth. Included in the definition is electricity and heat generated from solar, wind, ocean, hydropower, biomass, geothermal resources, and biofuels and hydrogen derived from renewable resources.