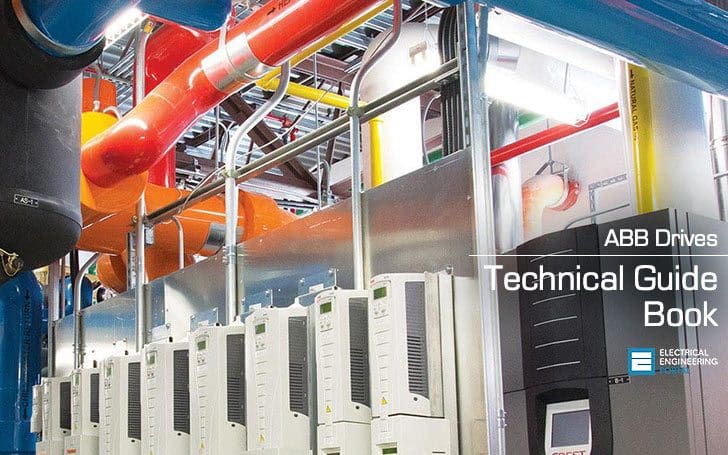 Set of 9 merged guides
This unique technical guide consist of nine guides that ABB has published during the years. Each of them you can find and review on the main ABB's page.
Here is the list of guides included in this guide:
1. Direct Torque Control
Explains what DTC is; why and how it has evolved; the basic theory behind its success; and the features and benefi ts of this new technology.
Review guide
2. EU Council Directives and adjustable speed drive systems
Is to give a straightforward explanation of how the various EU Council Directives relate to Power Drive Systems.
Review guide
3. EMC compliant installation and configuration for a power drive system
Assists design and installation personnel when trying to ensure compliance with the requirements of the EMC Directive in the user's systems and installations when using AC Drives.
Review guide
4. Guide to variable speed drives
Describes basics of different variable speed drives (VSD) and how they are used in industrial processes.
Review guide
5. Bearing currents in modern AC drive systems
Explains how to avoid damages.
Review guide
6. Guide to harmonics with AC drives
Describes harmonic distortion, its sources and effect, and also distortion calculation and evaluation with special attention to the methods for reducing harmonics with AC drives.
Review guide
7. Dimensioning of a drive system
Making dimensioning correctly is the fastest way of saving money. Biggest savings can be achieved by avoiding very basic mistakes. These dimensioning basics and beyond can be found in this guide.
Review guide
8. Electrical braking
Describes the practical solutions available in reducing stored energy and transferring stored energy back into electrical energy.
Review guide
9. Guide to motion control drives
Gives an overview of high performance drives and motion control.
Review guide