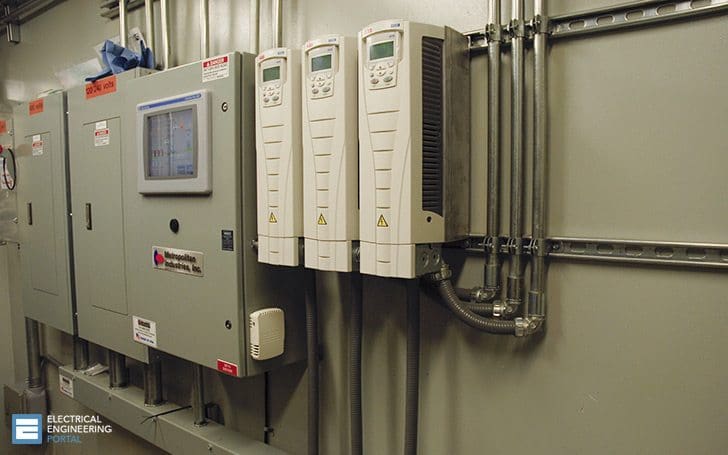 Types of AC ASD's
There are three different types of Adjustable Speed Drives (ASDs) on the market that primarily differ in the type of rectification they use to convert AC to DC and back to AC.
VVI – Variable Voltage Input
CSI – Current Source Input
PWM – Pulse Width Modulated
These drives take the AC input voltage and frequency, covert it to DC using rectifiers, then convert it back to AC in an invertor which changes the voltage and frequency.
Variable Voltage Input (VVI)
The VVI is the oldest AC drive technology and was the first AC drive to gain acceptance in the industrial market.
The VVI is sometimes called a "six-step drive" due to the shape of the voltage waveform it sends to the motor.
VVI drives are fairly economical between 25 and 150 horsepower for ranges of speed reduction from 15 to 100% (about 10 to 60 Hertz).
These drives are also used widely on specialty high speed applications (400 to 3000 Hertz).
Advantages
Good speed range
Multiple motor control from one unit
Simple control regulator
Disadvantages
Power Factor decreases with decreasing speed
Poor ride through ability for low input voltage
Generates significant output harmonics
Low Speed Motor Cogging (shaft pulsing/jerky motion)
Requires Isolation Transformer on Input Side
During low speed operation
(below 15-20 Hz)
cogging can be a problem where the jerky motion of the motor shaft can create problems for bearings, gears, or gear reducers.