Automated measurement and control
Instrumentation is the science of automated measurement and control. Applications of this science abound in modern research, industry, and everyday living. From automobile engine control systems to home thermostats to aircraft autopilots to the manufacture of pharmaceutical drugs, automation surrounds us.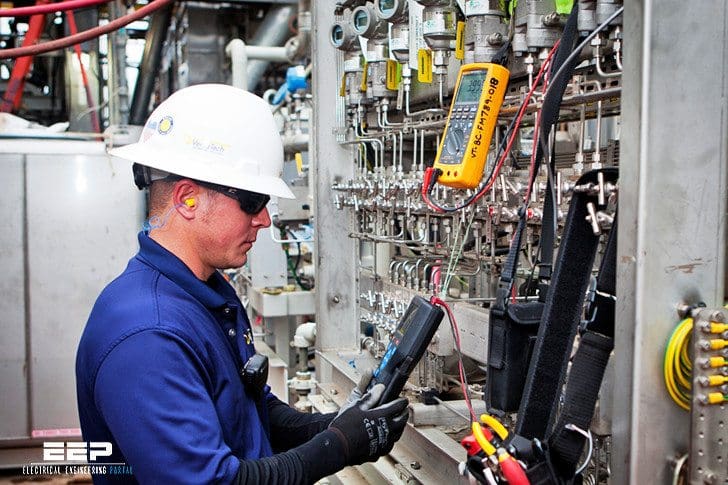 This guide explains the fundamental principles of industrial instrumentation.
The first step, naturally, is measurement. If we can't measure something, it is really pointless to try to control it. This "something" usually takes one of the following forms in industry:
Fluid pressure and flow rate
The temperature of an object
Fluid volume stored in a vessel
Chemical concentration
Machine position, motion, or acceleration
Physical dimension(s) of an object
Count (inventory) of objects
Electrical voltage, current, or resistance
Once we measure the quantity we are interested in, we usually transmit a signal representing this quantity to an indicating or computing device where either human or automated action then takes place. If the controlling action is automated, the computer sends a signal to a final controlling device which then influences the quantity being measured.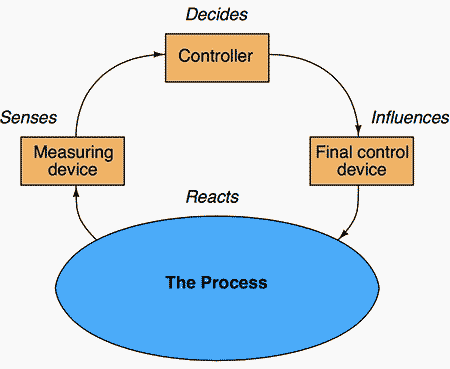 This final control device usually takes one of the following forms:
Control valve (for throttling the flow rate of a fluid)
Electric motor
Electric heater
Both the measurement device and the final control device connect to some physical system which we call the process (shown above as a general block diagram)