Low voltage motors manual
These instructions must be followed to ensure safe and proper installation, operation and maintenance of low voltage motors. They should be brought to the attention of anyone who installs, operates or maintains the motor or associated equipment.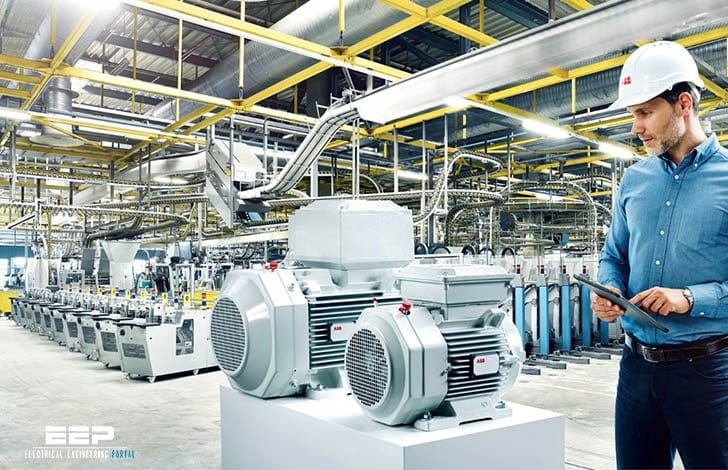 The motor is intended for installation and use by qualified personnel, familiar with health and safety requirements and national legislation. Ignoring these instructions may invalidate all applicable warranties.
Installation and commissioning
All rating plate values must be carefully checked to ensure that the motor protection and connection will be properly done. When starting the motor for the first time or after it has been in storage more than 6 months, apply the specified quantity of grease.
When fitted in a vertical position with the shaft pointing downwards, the motor must have a protective cover to prevent foreign objects and fluid from falling into the ventilation openings. This task can also be achieved by a separate cover not fixed to the motor. In this case, the motor must have a warning label.
Motors with other than deep groove ball bearings
Remove transport locking if employed. Turn the shaft of the motor by hand to check free rotation, if possible.
Motors equipped with cylindrical roller bearings:
Running the motor with no radial force applied to the shaft may damage the roller bearing due to "sliding",
Motors equipped with angular contact ball bearing:
Running the motor with no axial force applied in the right direction in relation to the shaft may damage the angular contact bearing.
WARNING! For motors with angular contact bearings the axial force must not by any means change direction.
Insulation resistance check
Measure insulation resistance (IR) before commissioning, after long periods of standstill or storage when winding dampness may be suspected. IR shall be measured directly on the motor terminals with the supply cables disconnected in order to avoid them affecting the result.
Insulation resistance should be used as a trend indicator to determine changes in the insulation system. In new machines the IR is usually thousands of Mohms and thus following the change of IR is important so as to know the condition of the insulation system.
Typically, the IR should not be below 10 MΩ and in no case below 1 MΩ (measured with 500 or 1000 VDC and corrected to 25 °C). The insulation resistance value is halved for each 20 °C increase in temperature.
| | |
| --- | --- |
| Title: | Low voltage motors – Installation, operation, maintenance and safety manual by ABB |
| Format: | PDF |
| Size: | 2.2 MB |
| Pages: | 184 (9 languages: EN, DE, FR, ES, IT, PT, SV, FI, TR) |
| Download: | Right here | Video Courses | Membership | Download Updates |