Ladder Programming
Conditional Logic
The PLC scans its inputs and, depending on the program, switches on or off various combinations of outputs. The logic state of the output depends on the input conditions and so the term conditional logic is used.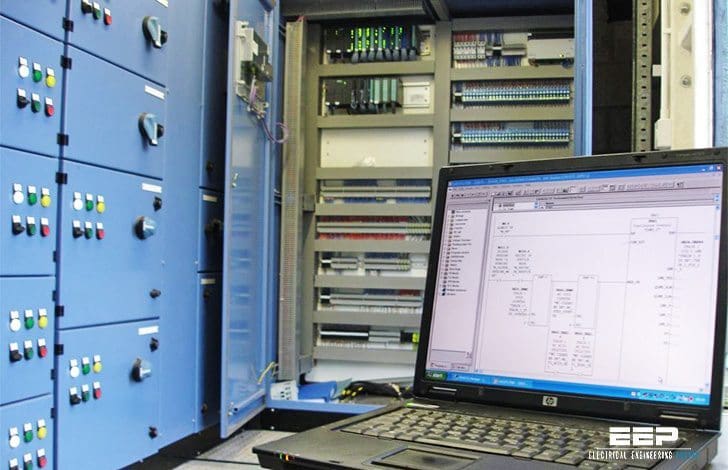 A simple example of conditional logic could be stated as follows:
A machine switches on if either of two start switches are closed and all of three stop switches are closed. The conditions could be realised by a hard wire solution as shown in Figure 1.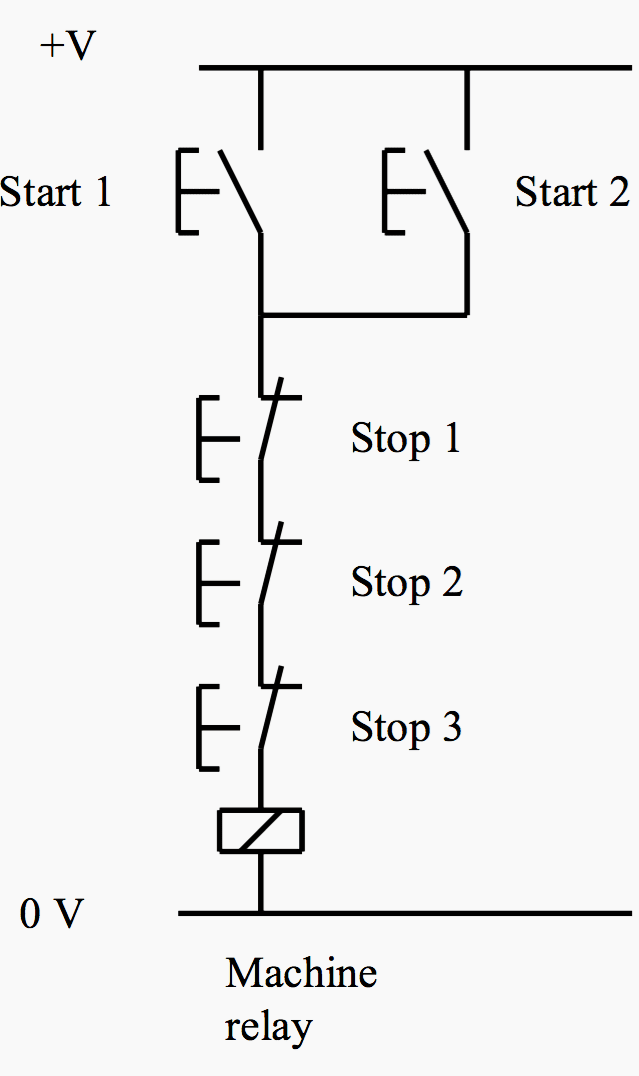 The two start switches are connected in parallel. Current will flow if one or the other or both are closed. The start switches are normally open. This means that the contacts are apart and no current flows when the switches are in their normal (or unoperated or rest) state.
The three stop switches are connected in series. Current can only flow if the first and the second and the third are closed. The stop switches are normally closed. This means that the contacts are connected and current can flow when the switches are in their normal state.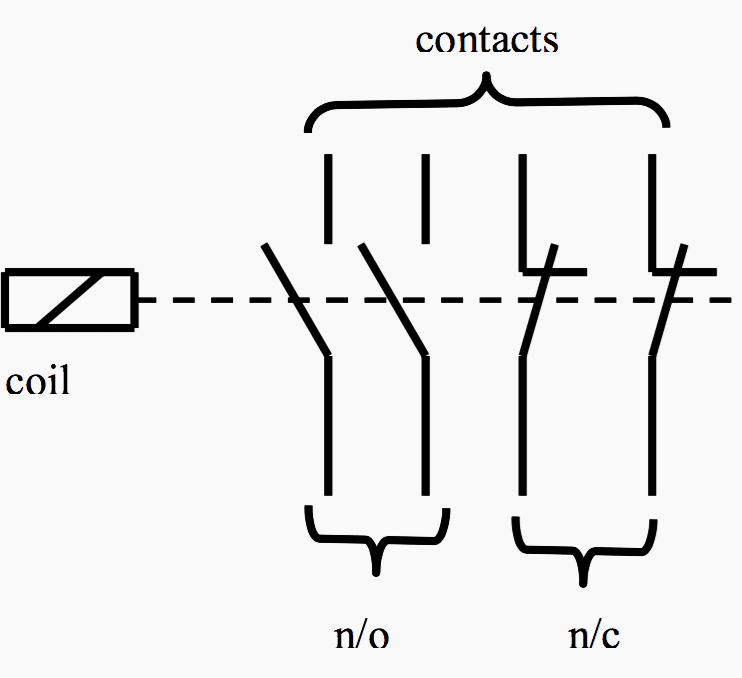 The relay is a switch with multiple contacts that is operated when its coil is energised. The contacts are usually capable of carrying a larger current than push- button or limit switches. Large relays for motor starting are called contactors.
The schematic diagram for a typical relay is shown in Figure 2 above.