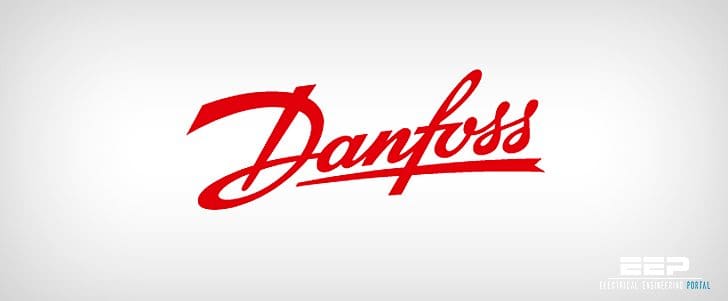 8 steps to control of heating systems
Heating a home has always been and still is a basic human requirement. This requirement enables us to live and work in locations with low temperature. In the beginning the solutions were simple. An open fire on the floor of a tent or a simple hut, made it possible to survive in a hostile environment. As civilisation developed there was migration from the countryside to the towns and cities and into bigger and bigger houses, creating a requirement for more elborate heating systems.
This requirement stimulated technical development, but also created a problem, namely the use of a finite resource (fossil fuels) with the resulting pollutions from the burned fuels.
Company profile
Danfoss A/S and its subsidiaries engage in the research, development, production, sale, and service of mechanical and electronic components and solutions worldwide.
It offers refrigeration and A/C products, including compressors, condensing units, appliance controls, thermostatic expansion and solenoid valves, pressure and temperature regulators, thermostats and pressure controls, water valves, filter driers and sight glasses, industrial refrigeration control solutions, stop and regulating valves, safety valves, line components, liquid level and electronic controls, electronically operated valves, sensors and transmitters, accessories and spare parts, and brazed plate heat exchangers.
The company also provides heating products, which consist of radiator and room thermostats, floor heating hydronics and electrical products, climate controls, substations, weather compensators and PI controllers, motorized control valves, pressure and flow controllers, temperature controllers, heat exchangers, ball and balancing valves, burner components, heat meters, ventilations, pressure and temperature switches, heat pumps, and solenoid valves; and VLT drives, which include frequency converters, decentral products, soft starters, and power options. In addition, it offers industrial automation products, such as externally and thermostatically operated valves, vacuum valves, coils for valves, single and dual pressure switches, differential pressure and temperature switches, pressure transmitters, temperature switches, temperature sensors, contactors and motor starters, electronic soft starters, and accessories and spare parts.
Danfoss has released this great heating book in 9 chapters which are available on this page.
All documents, software and books are free to download and preserved only to registered users. Login and registration links are located at the top of the portal or use links below.
| | | |
| --- | --- | --- |
| No. | Danfoss – The Heating Book: 8 steps to control of heating systems | Download |
| 1 | Part 1-Definitions | |
| 2 | Part 2-Control of heating systems used in Western Europe | |
| 3 | Part 3-Secondary systems used in Europe | |
| 4 | Part 4-Evaluation of systems and products | |
| 5 | Part 5-Instructions for designing district heating systems | |
| 6 | Part 6-Instructions for designing heating systems | |
| 7 | Part 7-How to select size of products and components | |
| 8 | Part 8-Technical data, formulas and charts | |
| 9 | Formulas – for the calculation and dimensioning of heating products | |