EE requirements
The aim of this manual is to assist those concerned with formulating requirements for electrical engineering in the construction of new infrastructure and facilities, existing facilities and infrastructure undergoing refurbishment, leased facilities for use or occupation by Defence and maintenance of existing installations.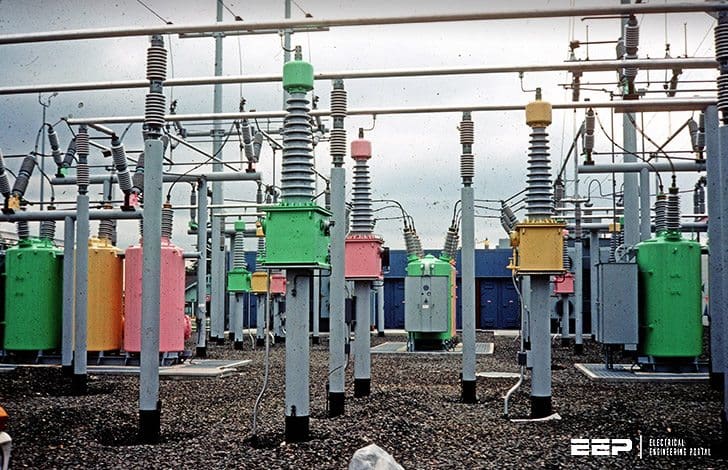 However, in recognition of the additional Defence capability requirements, this manual generally specifies additional levels of electrical engineering than those required by the regulations and standards.
In this manual are requirements for:
General Technical Requirements
Internal Electrical Services
Switchboard Labelling and Numbering
RCD protection
Power Factor Correction
Artificial Lighting
400 Hertz Systems
Hazardous and Explosive Area Installations
Aircraft Earth Reference Points
Wharf Services
Emergency Power Systems
Local Emergency Generators (LEG)
Mobile Generator Link Boxes (MGLB)
Electrical Reticulation and Power Generation Systems
High and Low Voltage Distribution Systems
Central Emergency Power Stations (CEPS), Central Power Stations (CPS) and Central Energy Plant (CEP)
Power Control and Monitoring Systems (PCMS)
Operation of Power Generations and HV & LV Distribution Systems
High Voltage System Master Planning
An electrical master plan is a stand-alone document that provides a framework within which the future development of electrical supply infrastructure at a Defence establishment can take place.
Electrical supply into the establishment;
Electrical distribution within the establishment;
The requirements for standby generation, and
The requirements for monitoring and control systems for the electrical systems.
An electrical development plan is similar to an electrical master plan but is generally specific to a project or development activity. Electrical Master Plan and Development Plan reports must carry signature approval from DEEP before they may be circulated.
Master Plan Policy Objectives
The objective of this policy is to provide a strategic framework within which electrical infrastructure works are implemented in a carefully considered way.
The purpose of this is to:
Ensure adequate infrastructure capacity is available for new and current developments for a minimum of 15 years;
Minimise redundant or abortive works;
Provide a framework for the planning of longer-term infrastructure projects.
Master Plan Concepts
The following concepts are used in master planning and development planning as discussed in the following paragraphs and shown in the typical high voltage system diagram, Figure 1 below.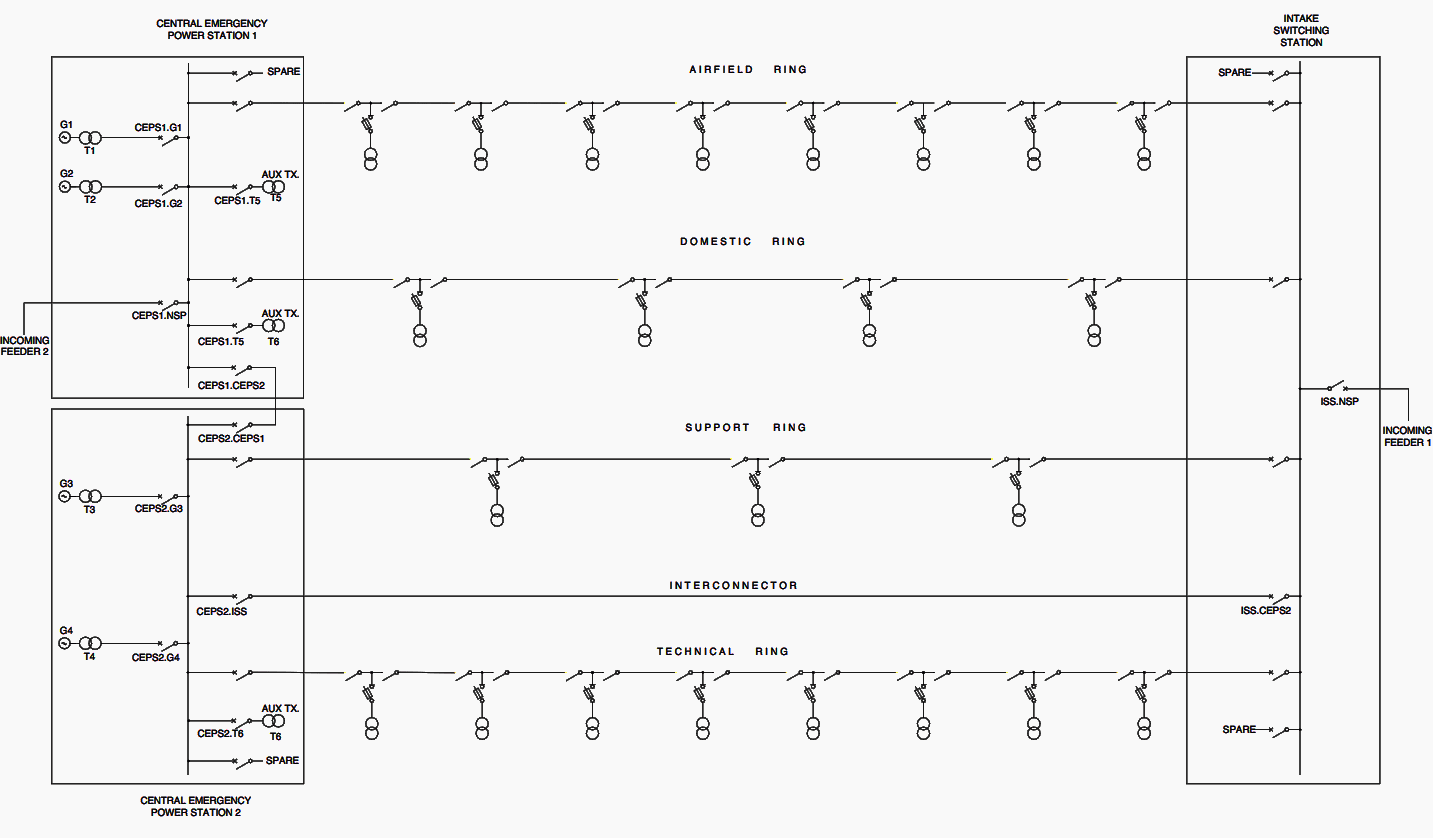 Primary Distribution
For the purposes of convenience the electrical distribution is divided into two major components, the primary distribution and secondary distribution.
The primary distribution is that portion of the electrical network that transfers bulk electricity around the establishment. It generally consists of a series of primary nodes that are interconnected by feeder cables, to which no load is connected along their length.
The feeder cables can be either:
Incoming feeders from the DNSP, or
Interconnections that directly connect the primary nodes.
The primary nodes can be either:
Primary Switching Stations – HV switchboards, such as the establishment HV switchboard, at which no voltage transformations occur; or
Primary Substations – Substations at which a transformation occurs from a higher voltage, such as the DNSP's sub transmission voltage, to the HV distribution voltage used at the establishment.
Secondary Distribution
The secondary distribution is that portion of the electrical network associated with conversion of the electrical supply to the final utilisation voltage (400V). It consists of the distribution substations and the ring mains that connect these to the primary nodes.