General Design Guidance
The scope and intent of this document are intended to convey general design guidance regarding electrical systems at water and waste facilities. This document addresses specifics related to equipment type, selection, and configuration.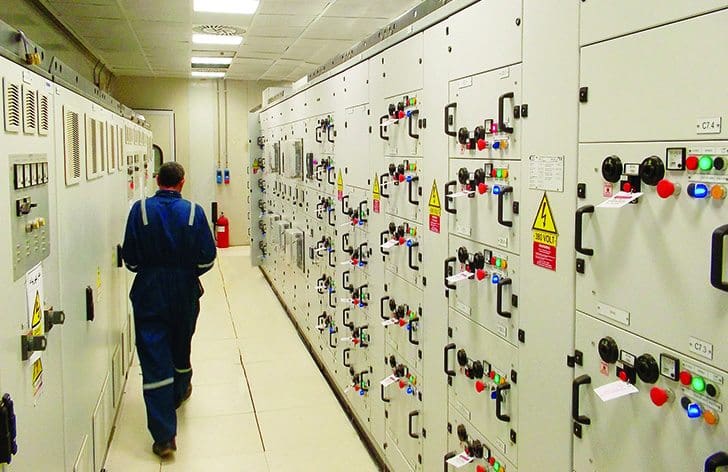 However, the designs are presented without knowledge of the specific process implementation.
System Configuration Concepts
The electrical system configuration for a facility is typically selected in the early planning stages for design. This section presents various system configuration concepts to guide the designer in typical configurations that may be applicable to the project at hand.
Note that a facility could potentially use multiple concepts from the proposed configurations. For larger facilities, it is expected that the overall system configuration will be complex, and will not necessarily be categorized In the indicated configurations.
The system distribution must always be designed by a professional engineer. The indicated system configurations are typical and are not necessarily appropriate for all installations.
Detailed review of the specific constraints and risks associated with the particular application must be performed to identify potential modifications or additions required to the proposed system configurations.
The term standby generator is utilized in this section to represent a generator that is not rated for continuous duty If the generator is utilized to power life-safety systems, it must be designated as an emergency generator.
Configuration A – 208/120V
Configuration A, which is a simple system with 208/120V supply from the utility, is only applicable to the smallest of facilities. It would typically only be utilized for small buildings without any significant loads.
NOTE! – A single phase 120/240V service could also be considered where no significant motor loads are present.
A single line diagram is shown in Figure 1.


Configuration B – 600V Distribution
Configuration B, which is a simple radial system with a 600V supply from the utility, is applicable to the facilities with lower reliability requirements. A sample single line diagram is shown in Figure 2.
Internal distribution within the facility, if any, is at 600V. While not shown on the sample drawing, additional 600V panels or MCCs fed from the main distribution would still be considered under this
configuration.
No redundancy, or standby generation, is provided by this configuration.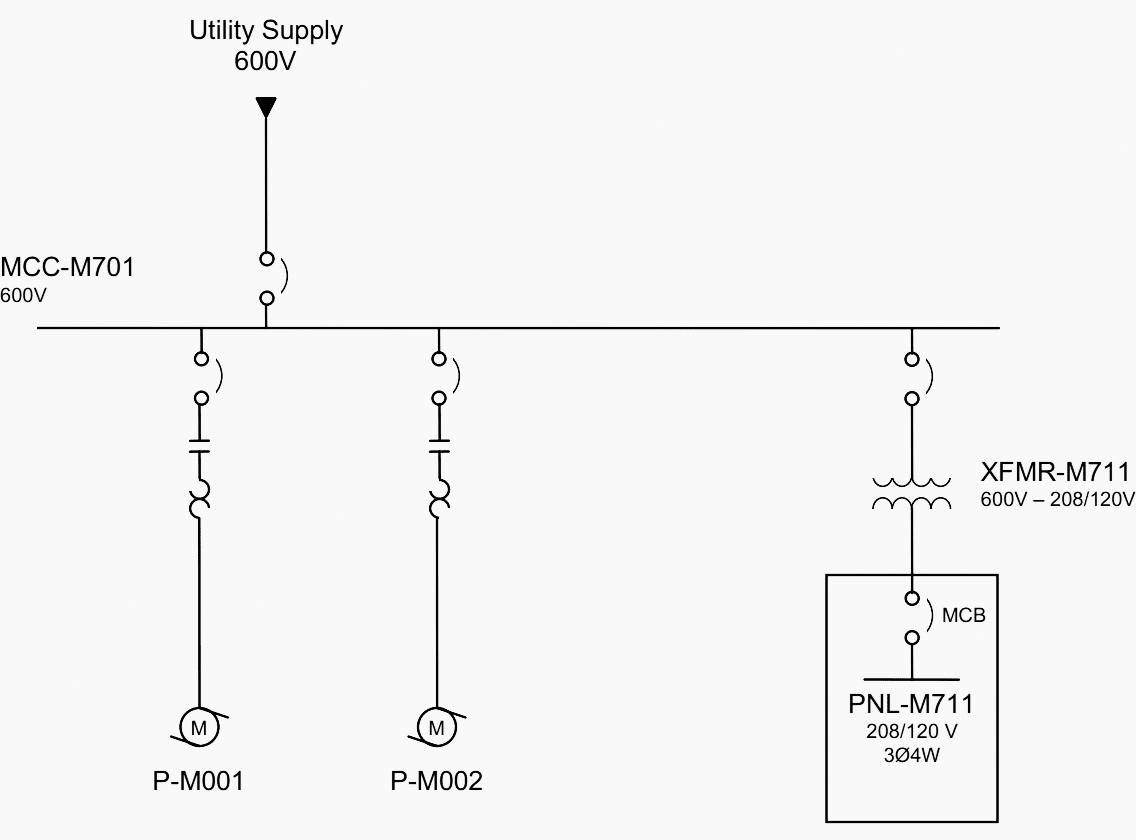 While any utility power failure or equipment failure will result in an outage, operation is simple and the capital cost is relatively low.
Suggested Course – Learn How to Operate and Analyze Interlocking Schemes for Substation & Gas Insulated Switchgear (GIS)
Learn How to Operate and Analyze Interlocking Schemes for Substation & Gas Insulated Switchgear (GIS)