According to IEC International Standards
The Electrical Installation Guide is a single document covering the techniques, regulations and standards related to electrical installations. It is intended for electrical professionals in companies, design offices, inspection organisations, etc.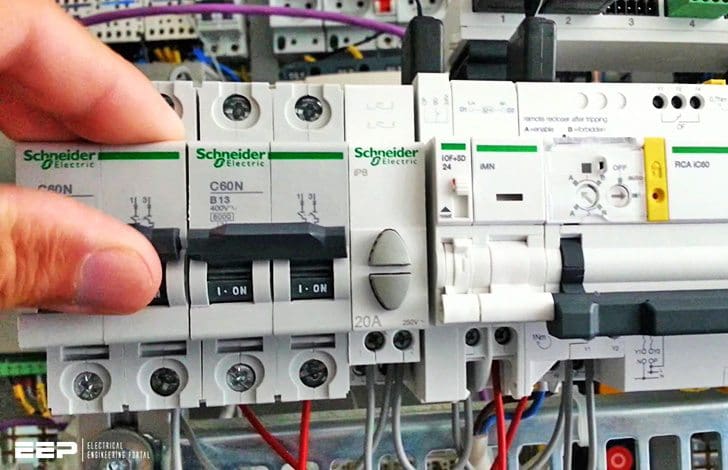 This Technical Guide is aimed at professional users and is only intended to provide them guidelines for the defnition of an industrial, tertiary or domestic electrical installation. Information and guidelines contained in this Guide are provided AS IS.
The purpose of this guide is to facilitate the implementation of International installation standards for designers and contractors, but in all cases the original text of International or local standards in force shall prevail.
This new edition has been published to take into account changes in techniques, standards and regulations, in particular electrical installation standard IEC 60364.We thank all the readers of the previous edition of this guide for their comments that have helped improve the current edition.
What's new in version 2015
Updated list of relevant IEC standards.
For example, the new standard IEC60364-8-1 "Low-voltage electrical installations – Part 8-1: Energy efficiency" published in October 2014
New content about LED lighting: characteristics and particular constraints of LED luminaires, selection tables to choose the proper circuit-breakers and relays
New content about Arc Fault Detection Devices (AFDD), as defined by new IEC 62606 (2013) and updated IEC60364-4-42 (November 2014)
"Connection to the MV utility distribution network" chapter completely re-written and updated, with more detailed information about protection in electrical installations, including the introduction of service continuity classes.
"MV and LV architecture selection guide for buildings" chapter partly re-written and including a description of the barycentre method, recommended by the new IEC 60364-8-1, to select the optimal location for the transformers and switchboards
New content about the selection of busways (busbar trunking systems) in presence of harmonics
Updated Energy Management architectures
Schneider Electric also thank the many people and organisations, to numerous to name here, who have contributed in one way or another to the preparation of this guide.
This guide has been written for electrical Engineers who have to design, realize, inspect or maintain electrical installations in compliance with international Standards of the International Electrotechnical Commission (IEC).
Complete study
The aim of the present guide is to provide a clear, practical and step-by-step explanation for the complete study of an electrical installation, according to IEC 60364 and other relevant IEC Standards.
General contents
Connection to the MV utility distribution network
Connection to the LV utility distribution network
MV & LV architecture selection guide
LV Distribution
Protection against electric shocks
Sizing and protection of conductors
LV switchgear: functions & selection
Overvoltage protection
Energy Efficiency in electrical distribution
Power factor correction
Harmonic management
Characteristics of particular sources and loads
Photovoltaic Installations
Residential and other special locations
EMC guidelines
Therefore, the frst chapter (B) presents the methodology to be used, and each chapter deals with one out of the eight steps of the study. The two last chapter are devoted to particular supply sources, loads and locations, and appendix provides additional information.
Special attention must be paid to the EMC appendix, which is based on the broad and practical experience on electromagnetic compatibility problems.