Understanding Power Factor
In most modern electrical distribution systems, the predominant loads are resistive and inductive. Resistive loads are incandescent lighting and resistance heating.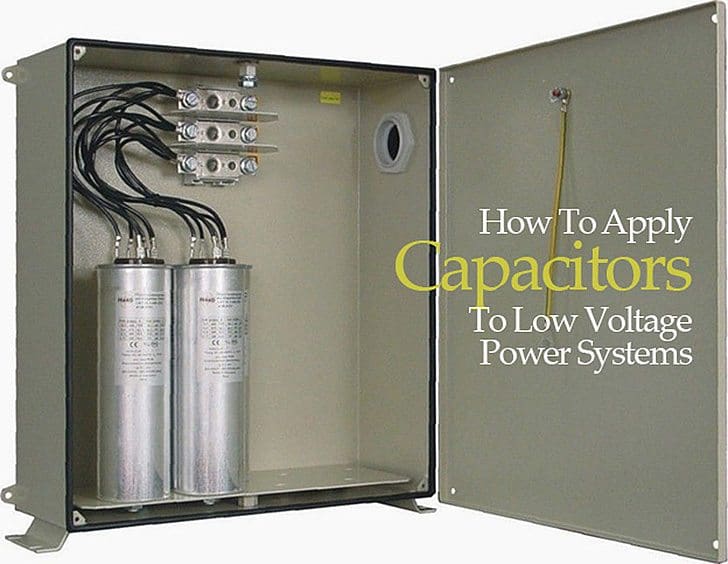 Inductive loads are A.C. Motors, induction furnaces, transformers and ballast-type lighting. Inductive loads require two kinds of power:
Active (or working) power to perform the work (motion) and
Reactive power to create and maintain electro-magnetic fields.
The vector sum of the active power and reactive power make up the total (or apparent) power used.
This is the power generated by the utility for the user to perform a given amount of work.
Active power is measured in KW (1000 Watts)
Reactive power is measured in KVAR (1000 Volt-Amperes Reactive)
Total Power is measured in KVA (1000 Volts-Amperes)
Power factor then is the ratio of active power to total power. We can illustrate these relationships by means of a right triangle. (See Figure 1.)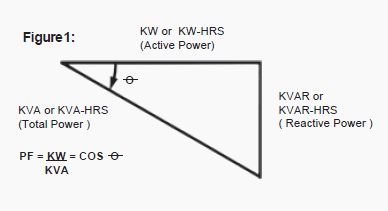 Note that a low power factor requires a larger amount of KVA to accomplish a fixed amount of work (KW), whereas a high power factor would require a lesser amount of KVA to accomplish the same amount of work. Utilities provide the KVA to the user, and by means of continuous metering, they bill the user each month, and provide actual values of the components of power shown in Figure 1.
If the values shown on the bill indicate a low power factor, many utilities will add a penalty to the bill.
In like manner, a high power factor may result in a reduction in the over-all cost of total power consumed.