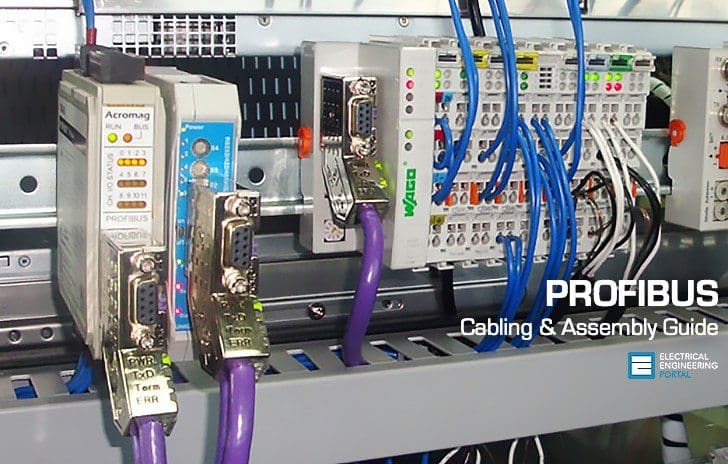 Routing of PROFIBUS Cables
Copper cable
General plant or factory cabling can carry high voltages and currents. Running PROFIBUS cables parallel to such cables can lead to interference pickup and thus  to data transmission errors.
Interference can be reduced by separating the  PROFIBUS cable from the interference source and also by minimizing the length of  any parallel runs of cable.
Telecommunication cable
Special rules apply to public telecommunication cables (telephone cables, etc.). In this case, the country-specific regulations must be observed (in many countries, telecommunication cables must not be routed together with other cables).
Boundary conditions
Classifying the cables according to voltage classes is based on the assumption that the interference voltages carried along  are lower the lower the carried voltages and currents are. For this reason, data transmission cables are generally without risk. Particularly critical are interference  voltages in the kHz to MHz range.
High-frequency interference can also arise on power supply cables with direct voltage or  50/60-Hz alternating voltage when the supply is switched, e.g. through a frequently switching relay or an inverter.
Cable spacing
Table 1: Minimum spacing for cables (according to EN 50174) shows the distances according to EN 50174-2 that must be maintained between PROFIBUS cables (shielded data cable) and other cables. The table also lists two variants with a metal isolating segment.
Here, it is assumed that  a metal partition has the same effect as a cable shield.