Purpose of uninterruptible power supply (UPS)
The purpose of this publication is to provide guidance for facilities engineers in selecting, installing, and maintaining an uninterruptible power supply (UPS) system after the decision has been made to install it.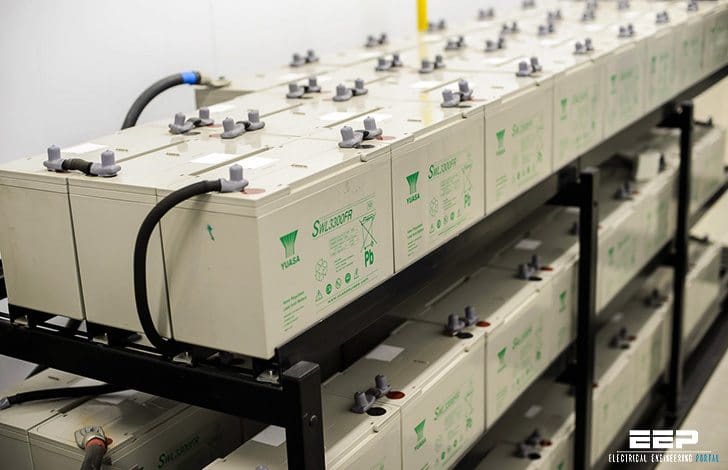 This technical manual has been prepared to provide generic guidance to agencies responsible for the selection, installation, and maintenance of UPS systems at Command, Control, Communications, Computer, Intelligence, Surveillance, and Reconnaissance (C4ISR) facilities.
Although it is written mainly for C4ISR facilities, which require a higher level of reliability, it could also be utilized as a reference in similar applications.
Scope
The process for identifying the need for an UPS system, selecting, installing, and maintaining the UPS system are covered.
Covered are: theory and principles of static and rotary UPS systems, design and selection of UPS, installation and testing of UPS, maintenance and operation of UPS systems, principles of static and rotary UPS, UPS system rating and sizing selection, operations/maintenance, batteries, troubleshooting, harmonic distortions, grounding, checklists,
and acceptance testing.
Principles and configurations
An UPS system is an alternate or backup source of power with the electric utility company being the primary source. The UPS provides protection of load against line frequency variations, elimination of power line noise and voltage transients, voltage regulation, and uninterruptible power for critical loads during failures of normal utility source.
An UPS can be considered a source of standby power or emergency power depending on the nature of the critical loads.
The amount of power that the UPS must supply also depends on these specific needs. These needs can include:
emergency lighting for evacuation,
emergency perimeter lighting for security,
orderly shut down of manufacturing or computer operations,
continued operation of life support or critical medical equipment,
safe operation of equipment during sags and brownouts, and
a combination of the preceding needs.