Synchronous generator
Synchronous generator of natural air-cooled self ventilated with brush less excitation will be used. The generator shall be capable of delivering 10% continuous overload and must be designed to with stand the runaway speed of the turbine for 30 minutes without any detrimental effect.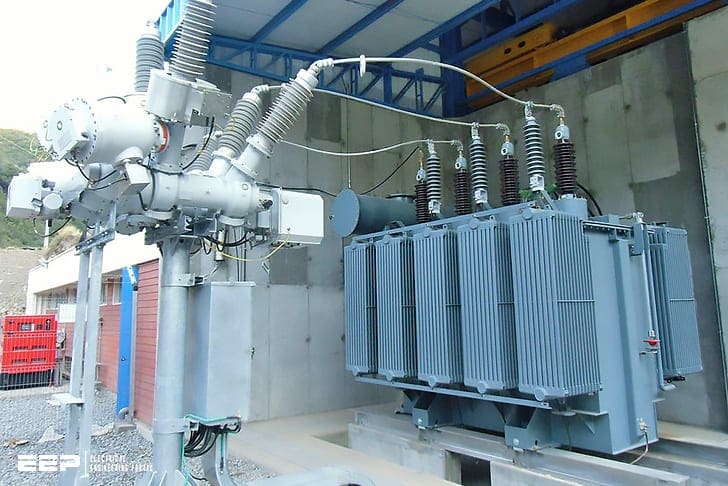 The generator shall be star connected complete with stator, rotor, bearings, stator temperature detector, oil coolers for bearings, brush less excitation system, AVR and protection equipment.
The generator must be able to operate in parallel with other generator and with grid also.
The generator stator and rotor shall have class F insulation Class B temperature rise and designed for continuous operation at 10% overload with screen-protected enclosure.
The six terminals from three main windings shall be brought out to the terminal box. The generator neutral shall be directly or through resistor / transformer connected to earth through disconnecting link.
The generator shall be capable to operate with either leading or lagging power factor by control of excitation. The power factor commonly ranges between .80 and 1.0.
The synchronous generator will be capable to establish its own operating voltage and maintain frequency while operated isolated. Thus if interconnection to the power system is severed, the generator may continue supplying the station and local load.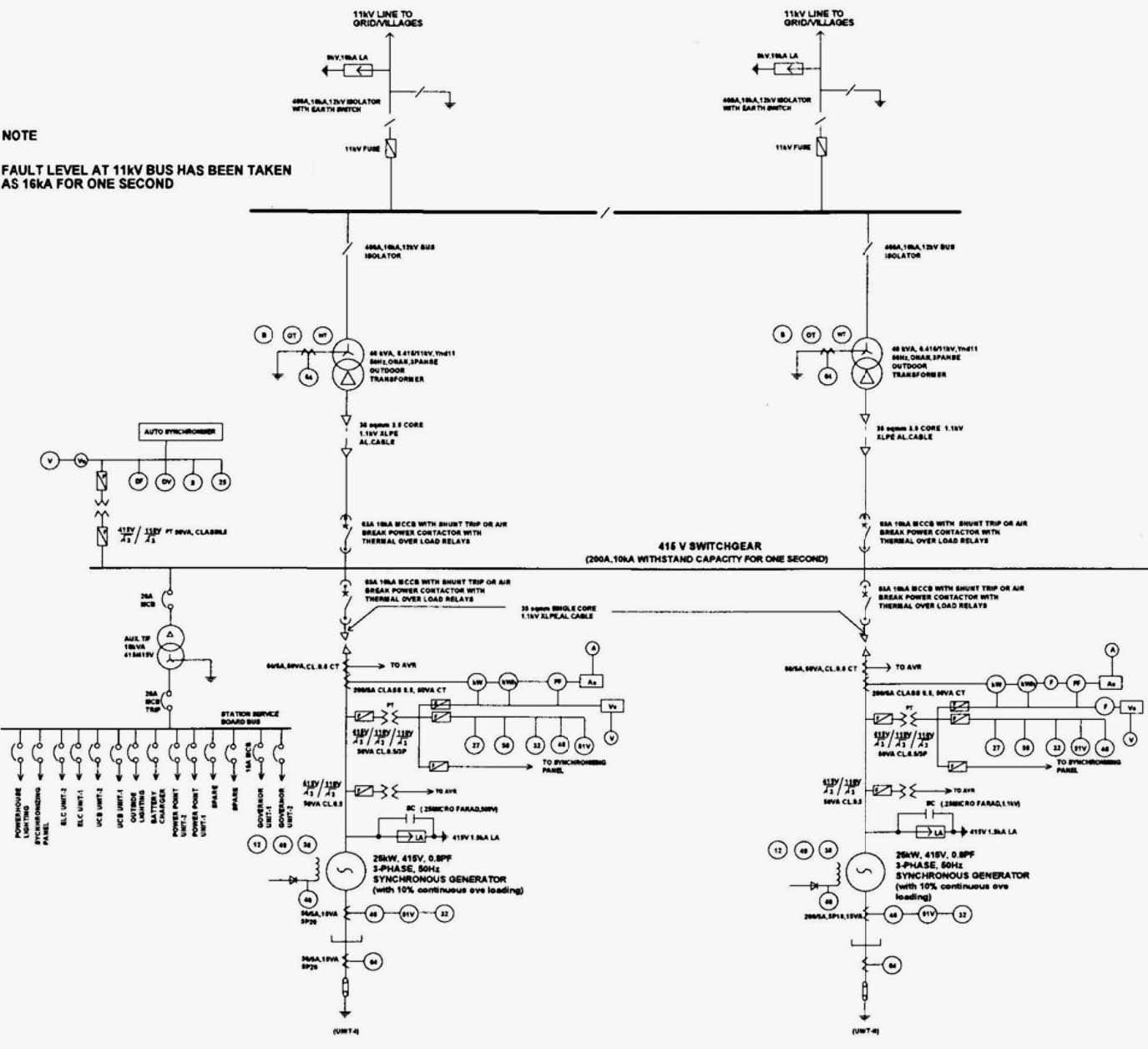 Basic Parameters of generator
Rated output kVA
Rated terminal voltage kV
Power factor .8 to 1.0
Frequency 50 Hz
No. of phases 3
Speed RPM
Range of voltage variation + 10%
Range of frequency variation + 3%
Short circuit ratio > .8
Inertia constant > 1.0
Rated voltage of generator
Followings are recommended rated voltages for generators of different rated output.
Up to 500 KW 415 V
501 to 2500 KW 3.3 KV
2501 to 5000 KW 6.6 KV or 11 kV
More than 5000 KW 11 KV
Range of voltage variation
The generators are normally manufactured to + 5% voltage variation range. The voltage variations at the location of mini/small Hydro Power Station is very much higher to the range of say + 10% to + 15%.
The higher voltage variation range call for much higher sized machine and more pertinently, a special design machine. It is therefore desirable
to use standard design machine
and try to adopt means to deal with voltage variation in, for instance, by
changing taps of transformer
.
Speed of generator
The generators are manufactured having standard speed of 500, 750, 1000 or 1500 RPM. In case the speed of turbine is low than the speed of standard generator, gear/ belt drive may be used to match with the speed of standard generator.
The noise level of a generator must not exceed 90 dB when measured at a distance of 1.0 meter from any component of the generator.
| | |
| --- | --- |
| Title: | Detailed electrical design of small hydropower plant (from turbine, generator to transformer) – Alternate Hydro Energy Centre; Indian Institute Of Technology, Roorkee |
| Format: | PDF |
| Size: | 8.0 MB |
| Pages: | 162 |
| Download: | Right here | Video Courses | Membership | Download Updates |