Avoiding accidents and blackouts
This book is a guide to the protection regulations for extra-high-voltage (EHV) overhead lines and underground cables for contractors, consultants, strategic partners, as well as anyone who is working on or near DEWA's electricity transmission network.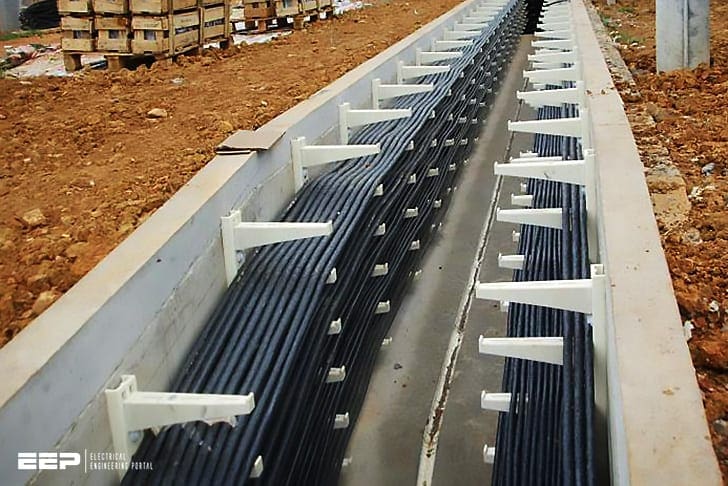 It provides the necessary information to ensure that their projects conform to these regulations and what information, documents and other criteria must be provided to ensure their successful completion.
How this book will help you?
To avoid accidents and potential blackouts, and minimize risk. You can know what to do and what is required to ensure your work can be carried out in complete safety.
Transmission lines and equipment
Types of Cables
There are two voltages for underground cable – 400kV and 132kV. Currently, DEWA uses XLPE cables (Figure a and b), and also uses oil-filled cables (Figure c) in some areas.
Please note that power cables cannot be detected by cable detectors when shutdown or out of service.
400kV XLPE Cable
132kV XLPE Cable
132kV Oil Filled Cable


There are two types of communication cables:
Fiber-optic cable
Note that Fiber-optic and Pilot cables cannot be detected by cable detectors, even when live.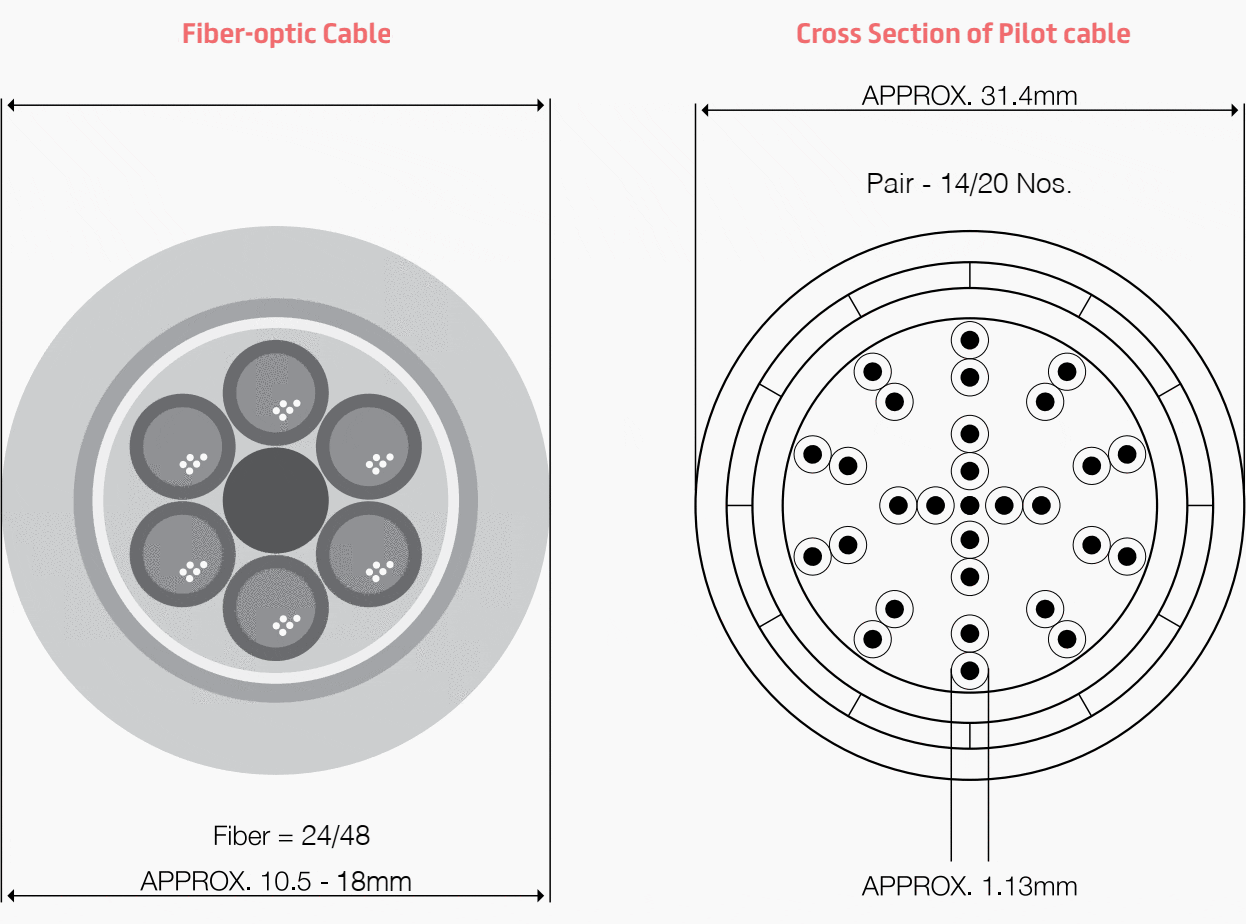 Cable Equipment
Cable Joints
Cable joints are integral parts of the Transmission underground lines system as a whole. Note that a joint is a sensitive point in transmission cable systems. The joint area to be maintained and protected properly to ensure reliability of power supply.
A power cable joint is normally enclosed in 2.4 metre wide concrete troughs. A few joints are enclosed in troughs, with some access from manholes.
Joint locations are identified with red and white route markers for all types of installation.