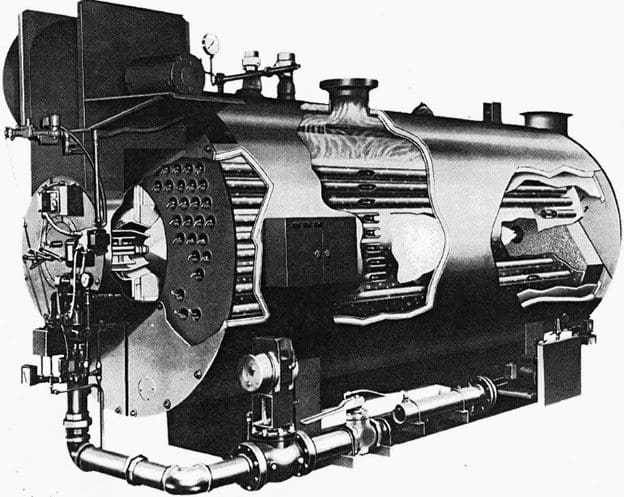 Integration of Cogeneration Technology
The guide is organized into topics that address many of the fundamental issues encountered in planning a CHP project and focuses on technical subjects associated with the integration of cogeneration technology into new and existing ICI boiler installations. As discussed in Chap. 1, successful integration of cogeneration technology into new or existing ICI boiler installations involves technical and economic screening followed by detailed engineering design.
To assist boiler owners and operators avoid excessive outlays while evaluating the viability of cogeneration technology, the guide discusses technical, economic, and regulatory issues that should be considered during the planning phase of any CHP project.
In addition, the guide identifies many of the potential benefits and possible barriers to successful implementation.
Use of this information will help answer the following important questions.
Is cogeneration technically feasible?
Is cogeneration economically feasible?
Can strategies be developed for overcoming barriers to implementation?
Information presented in Chap. 2 addresses a variety of cogeneration technology issues to serve as a foundation for subsequent discussions. Descriptions and schematics of topping- and bottoming-cycle thermodynamic processes are presented because they represent the two fundamental heat-recovery schemes commonly used in industrial CHP applications.
Discussions in Chapter 2 also focus on existing energy and environmental regulations that influence the way CHP systems are designed and operated.
Requirements in these regulations can affect the economic viability of a project because emissions control equipment needed for environmental compliance generally adds to the cost of a CHP system. Other important issues covered in Chap. 2 include benefits of cogeneration technology, the various operating modes that can be employed to achieve a particular strategic objective, and a summary of the major barriers to implementation.
Understanding the fundamentals of cogeneration technology, being aware of federal laws and regulations that affect CHP construction and operation, and knowing the barriers to implementation are essential to evaluating CHP viability.