Introduction to HVAC
The goal for a HVAC (Heating, Ventilation and Air Conditioning) system is to provide proper air flow, heating, and cooling to each room. In this process HVAC systems can provide reduce air infiltration and maintain pressure relationships between spaces.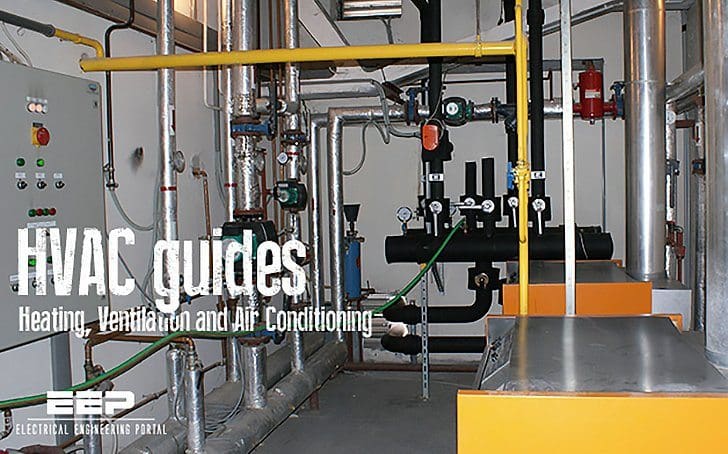 In HVAC Industries there are so many standard organizations such as ASHRAE, SMACNA, ACCA, Uniform Mechanical Code, International Mechanical Code, and AMCA have been established to support the industry and encourage high standards and achievement.
Sometimes HVAC Design (heating, ventilation, air conditioning) systems have been compared to a mystical science, part alchemy, part religious ritual.
Following the basic steps of HVAC System Design:
Design HVAC systems for people living inside buildings, not for the buildings alone.
You can't fit a 24″ deep duct into a 23″ space, or, it's the coordinated space
Be as fair as you can with and to all manufacturers
Dig deep into a given piece of equipment's technical specs, and find nuggets of information that might save the owner and/or contractor money
Use nature to help your design
Have pity on the poor SOB's that have to come behind you and service the system you design
In the end, only complaints or the lack of them matter
HVAC Process
In HVAC System, Ventilating is the process of replacing air in any space to control temperature or remove smoke, heat, dust and airborne bacteria. Ventilation includes both the exchange of air to the outside as well as circulation of air within the building.
It is one of the most important factors for maintaining acceptable indoor air quality in buildings.
There are different types of standard heating process in HVAC system design. Central heating is often used in cold climates to heat residential houses and commercial buildings. Heating can also be provided from electric, or resistance heating using a filament that becomes hot when electricity is caused to pass through it.
Air conditioning and refrigeration are provided through the removal of heat.
An air conditioning system, or a standalone air conditioner, provides cooling, ventilation, and humidity control for all or part of a house or building.
All documents, EE software and EE books are free to download.