Electricity generation
An electrical substation is a subsidiary station of an electricity generation, transmission and distribution system where voltage is transformed from high to low or the reverse using transformers.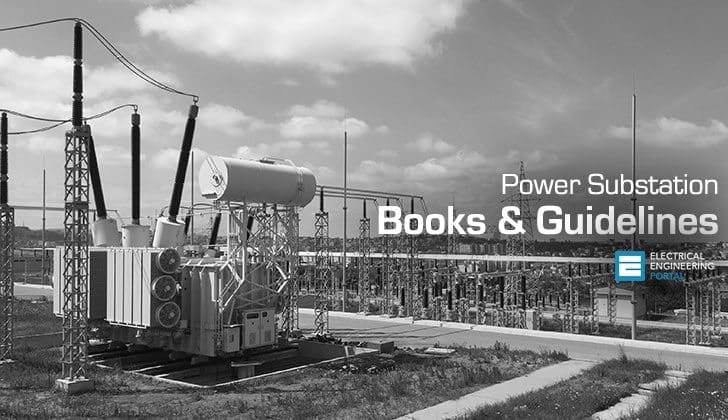 Electric power may flow through several substations between generating plant and consumer, and may be changed in voltage in several steps.
A substation that has a step-up transformer increases the voltage while decreasing the current, while a step-down transformer decreases the voltage while increasing the current for domestic and commercial distribution. The word substation comes from the days before the distribution system became a grid.
The first substations were connected to only one power station where the generator was housed, and were subsidiaries of that power station.
Equipment in substation
Substations generally have switching, protection and control equipment and one or more transformers. In a large substation, circuit breakers are used to interrupt any short-circuits or overload currents that may occur on the network. Smaller distribution stations may use recloser circuit breakers or fuses for protection of distribution circuits. Substations do not usually have generators, although a power plant may have a substation nearby.
Other devices such as power factor correction capacitors and voltage regulators may also be located at a substation.
Substations may be on the surface in fenced enclosures, underground, or located in special-purpose buildings.
High-rise buildings may have several indoor substations. Indoor substations are usually found in urban areas to reduce the noise from the transformers, for reasons of appearance, or to protect switchgear from extreme climate or pollution conditions.
Where a substation has a metallic fence, it must be properly grounded (UK: earthed) to protect people from high voltages that may occur during a fault in the network.
Earth faults at a substation can cause a ground potential rise. Currents flowing in the Earth's surface during a fault can cause metal objects to have a significantly different voltage than the ground under a person's feet; this touch potential presents a hazard of electrocution.
Note that all documents in this section are free to download.

No.

Description

Download

1
Answering Substation Automation Questions Through Fault Tree Analysis
Substation automation designers are faced with many choices about system topology, primary and backup devices, and redundant data paths. Determining the reliability of substation automation systems can be…
.
2
Applying an Ethernet LAN in a Substation
This paper is a discussion of an NSTAR Electric & Gas Corp. project using current Ethernet technology to build a Local Area Network (LAN) in a single substation application…
.
3
Power Plant Accoustic
This manual presents a review of applicable sound and vibration-level criteria, sound level data for reciprocating and turbine-type engines driven by gas and liquid fuels…
.
4
Power Transformer Maintenance And Acceptance Testing
This manual contains a generalized overview of the fundamentals of transformer theory and operation. The transformer is one of the most reliable pieces of electrical distribution equipment…
.
5
Selecting Energy Efficient Distribution Transformers
Transformer losses can be divided into two main components: no-load losses and load losses. These types of losses are common to all types of transformers…
.
6
MV-LV transformer substations – theory and examples of short-circuit calculation
An electrical transformer substation consists of a whole set of devices (conductors, measuring and control apparatus and electric machines) dedicated to transforming the voltage…
.
7
Electric Power Substations Engineering
Today's state-of-the-art HVDC and FACTS controls fully digitized and processor based allow steady-state, quasi steady-state, dynamic, and transient control actions…
.
8
Implementation of IEC61850 in a Substation Environment
IEC 61850 is the global standard for communication in substations. It enables integration of all protection, control, measurement and monitoring functions within a substation…
.
9
Design Guide for Rural Substations
This bulletin covers rural transmission and distribution with air-insulated, outdoor substations 345 kV (phase-to-phase) and below…
.
10
Guide To Forms Of Separation In LV SwitchGear and ControlGear – UPDATED!


For specifiers, one of the most significant choices they face when specifying a low-voltage assembly, is the form of separation…



.
11
Factory Acceptance Test (FAT) procedure
Carry out 500V Megger test for phase to earth, neutral to earth, phase to neutral and phase to phase to measure the insulation resistance with all breakers in 'ON' positions…
.
12
Best Practice Manual For Transformers
Distribution transformers are very efficient, with losses of less than 0.5% in large units. Smaller units have efficiencies of 97% or above. It is estimated that transformer losses in…
.
13
Schneider Electric – Low Voltage Switchboard Inspection Guide
The implementation of the quality process in production plant will entail to organised the work station on the way to reach the quality target as per imposed by the standard…
.
14
Difference Between Switchgear and Switchboard
One important element of good power system design is the proper selection of the distribution equipment. The choice of using either switchgear or switchboard must be…
.
15
Protection of Electrical Networks
The power supply of industrial networks can be LV, MV or HV. The voltage rating of the supply source depends on the consumer supply power. The greater the power required…
.
16
Technical Guideline For Interconnection Of Generators To The Distribution System
This guideline establishes criteria and requirements for the interconnection of distributed resources within the distribution system of EPCOR Distribution & Transmission Inc…
.
17
Power transformer – testing procedures [Excel spreadsheet]
This MS Excel Spreadsheet is actually detailed instruction for each procedure necessary for correct testing of power transformer…
.
18
Electric Power Applications, Engine and Generator Sizing
Load steps refer to the amount of load that will be placed on a genset at one time. A genset may accept load in one load step, or may spread it out over several load steps…
.
19
Fault Finding Solutions Guide 
When voltage is impressed across any insulation system, some current leaks into, through, and around the insulation. When testing with DC high voltage, capacitive charging current…
.
20
Electric Distribution Load Characteristics
A T&D system exists to deliver power to electric consumers in response to their demand for electric energy. This demand for electricity, in the form of appliances, lighting devices…
.
21
Power Plant Practices to Ensure Cable Operability
The basic function of electrical cable in a power plant is to transmit instrument signals, control signals, and electrical power. In most non-nuclear power applications…
.
22
HV Substation Design Application Guide
The purpose of this document is to provide a general guide to the design of an Air Insulated Switchgear (AIS) and a Gas Insulated Switchgear (GIS) of an AC substation…
.
23
XLPE Underground Cable Systems
The three cables in a 3-phase circuit can be placed in different formations. Typical formations include trefoil (triangular) and flat formations. The choice depends on…
.
24
Guidlines for substation service inspection & condition monitoring
This guideline is prepared in view of the requirements for switchyard service inspection (visual) and condition based maintenance of substation equipment, structures…
.
25
Using of Latched Contactors to Switch Transformers
A conventional magnetically-held contactor, once it is closed, remains closed as long as the main coil is energized. Most commonly, the control supply for the main coil circuit…
.
26
Installation, Operation, and Maintenance of Medium Power Substation Transformers
The tank vacuum/pressure gauge may indicate positive or negative when the transformer is received, depending on the relative fluid and ambient temperatures…
.
27
Uninterruptible Power Supply (UPS) Types
In the electrical system environment, power disturbances will occur. These can be caused by faults on the distribution system, the operation of nearby equipment, lightning strikes…
.
28
High Voltage Techniques Course
The potential benefits of electrical energy supplied to a number of consumers from a common generating system were recognized shortly after the development of the "dynamo" …
.
29
Real-time monitoring and assessment of CB operations for diagnostics and control applications
Circuit breakers (CBs) are very important elements in the power system. They are used to switch other equipment in and out of service. Circuit breakers need to be reliable since
.
30
Capacitor Application Issues
Capacitors must be built to tolerate voltages and currents in excess of their ratings according to standards. The applicable standard for power capacitors is IEEE Std 18…
.
31
Medium Voltage Switching Devices Selection for application and purpose


Switchgear, switchgear installations and all devices installed in it for high voltage up to and including 52 kV are commonly referred to as "medium voltage"…

.
32
Preventive maintenance and reliability of LV overcurrent protective devices
The NEC states "Overcurrent protection for conductors and equipment is provided to open the circuit if the current reaches a value that will cause an excessive or dangerous temperature…
.
33
SF6 or Vacuum MV Circuit Breaker? Which one to choose?
Approximately 35 years ago, in the mid 1960s, two new breaker technologies, one using SF6 gas and the other vacuum as its arc quenching medium, were introduced to the market…
.
34
Why Is Arc Detection Important?
High-impedance arcs and corona generate high-frequency current pulses that ride on the lower-frequency wave of the applied test-current waveform…
.
35
DC Transmission and Distribution
By transmission and distribution of electric power is meant its conveyance from the central station where it is generated to places, where it is demanded by the consumers like mills…
.
36
The Basics of Underground Power Transmission Lines
The installation of underground transmission lines costs more per foot than most overhead lines. Costs of underground construction can range from four to ten times as much as an equivalent length of overhead line…
.
37
Test Guide for Cast Resin Dry Type Transformer
Test objectives is characterising the no load losses and the no load current of the transformer and checking that the characteristics are in conformity with the current standard…
.
38
Low Voltage Switchgear and Controlgear – Technical Document
The temperature of the devices in the switchboard cabinet and that of touchable parts are important factors with respect to operational reliability, life span and personal safety…
.
39
Transformer Differential Protection Scheme With Internal Faults Detection Algorithm
Differential protection is a unit-type protection for a specified zone or piece of equipment. It is based on the fact that it is only in the case of faults internal to the zone…
.
40
Guide to Grounding Systems
The general purpose of earthing system is to protect life and property in the event of 50/60 Hz faults (short-circuit) and transient phenomena (lightning, switching operations)…
.
41
Insulator Pollution In Transmission Lines
The level and the type of pollution of a region are associated with the sources of pollution, as well as with weather factors of the place…
.
42
Transformers Basics, Maintenance and Diagnostics
Transformer action depends upon magnetic lines of force (flux). At the instant a transformer primary is energized with AC, a flow of electrons (current) begins…
.
43
Guidelines For Earthing In Maritime Installations – Norwegian Electrical Safety Directorate
In explosive atmospheres shall exposed parts in general be earthed through an earth conductor in the supply cable. Exposed parts shall in addition be provided with an equipotential bonding connected…
.
44
Fixed or withdrawable MV switchgear?
During the evaluation of purchasing of a new medium voltage switchgear the following main aspects are reviewed: Safety, reliability and economics…
.
45
Power System Earthing Guide
Consideration of appropriate safety criteria (usually an allowable shock voltage) is required for all electrical assets that form part of the network. Consideration should be made for substations…
.
46
Ground Fault Protection Technical Guide
Ungrounded systems employ ground detectors to indicate a ground fault. These detectors show the existence of a ground on the system and identify the faulted phase, but do not…
.
47
Introduction to IEC 61439 – A new standard on Switchgear and Controlgear Assemblies
IEC 60439, the standard for low-voltage switchgear and controlgear assemblies, was under restructuring from the last decade. The new series of IEC 61439 standards…
.
48
Commissioning of HT Electrical System
The Insulation-resistance shall be taken with all the winding earthed, expect, the one being tested. While checking the value, external line, cable and lighting arresters shall be isolated …
.
49
Electrical design of the on-site generation system
This section provides examples of typical electrical system designs used in low and medium/high voltage on–site power generation applications. It includes descriptions of…
.
50
Safety operations on medium voltage switchgear
There is no way to tell if an electrical conductor or terminal is alive just by looking at it, it should be tested using an appropriate approved tester. Thereafter it should be made safe in…
.