Functional requirements
This is an example how to describe your requirements for 11 kV switchgear which is SCADA controlled. Switchgear consist of 11kV busbar, fixed type circuit breakers, disconnectors and associated control and protection equipment.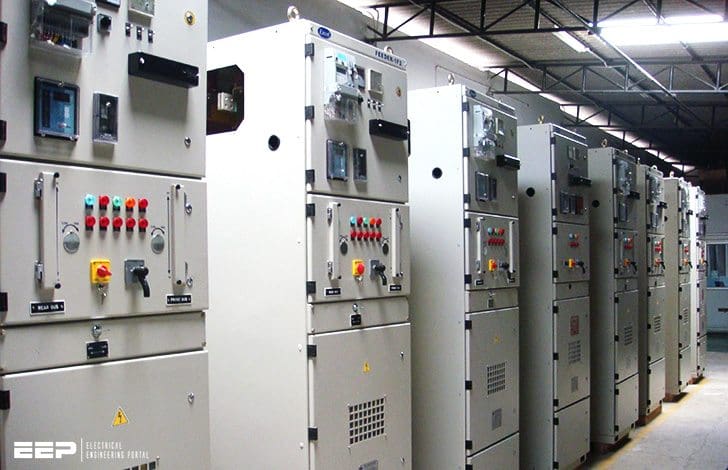 The 11 kV indoor switchgear shall provide for the following:
Connection of 11 kV feeders, bus tie cables, system transformer and distribution transformer circuits to the 11 kV busbar
Isolation and earthing of feeders, bus tie cables, system transformer and distribution transformer circuits
Protection and SCADA control for 11 kV feeders, system transformer and distribution transformer circuits and sections on the 11 kV busbar
Connection, protection and SCADA control of 11 kV harmonic filter or capacitor banks
Means to perform a dc test on the HV cables, without disturbing existing HV cable
connections
Table 1 – Details of general requirements of a switchboard for 11 kV indoor switchgear.
| | |
| --- | --- |
| Parameter | Designation |
| Switchboard type | Metal enclosed |
| Class | Indoor |
| Method of neutral earthing of the system | Effectively earthed and non-effectively earthed |
| Main device type | Non-withdrawable (stationary) |
| Busbar insulation medium | Cast resin or air |
| IP rating | IP3X |
| Possible extension to switchboard | Both sides |
Table 2 – Switchboard common ratings
Parameter
Rating
Number of phases
3
Rated system voltage (Ur)
12 kV (minimum)
Rated frequency (fr)
50 Hz
Busbar
Rated normal current
Single
630 A or 1250 A
Rated lightning impulse withstand voltage (Up)
Common value
95 kV (peak)
Across the isolating distance
110 kV (peak)
Rated short-duration power-frequency withstand voltage (Ud)
Common value
28 kV (rms)
Across the isolating distance
32 kV (rms)
Rated short time withstand current (Ik)
(for main and earthing circuits)
16 kA (rms)
Rated peak withstand current (Ip)
(for main and earthing circuits)
40 kA (peak)
Rated duration of short circuit (tk)
(for main and earthing circuits)
1 sec.
Internal arc classification (IAC)
AFLR
Arc test current
16 kA
Arc test current duration
1 sec.
Low voltage cabinet for secondary equipment
The secondary equipment including protective relays, controls, transducers, metering and other systems shall be housed in a low voltage cabinet located on the relevant circuit breaker panel.
The location of the panel shall be suitable to enable the installation of all secondary wiring and accessibility for terminating wiring, programming of protection relays and general testing and commissioning activities.
The low voltage panel shall be a lockable, closed, fully shrouded and arc resistant cabinet of IP3X standard suitable for accommodating digital protection relays, test blocks, panel meters and other secondary equipment for control and measurement.
Where it is appropriate, equipment may be mounted on a torsion resistant panel door.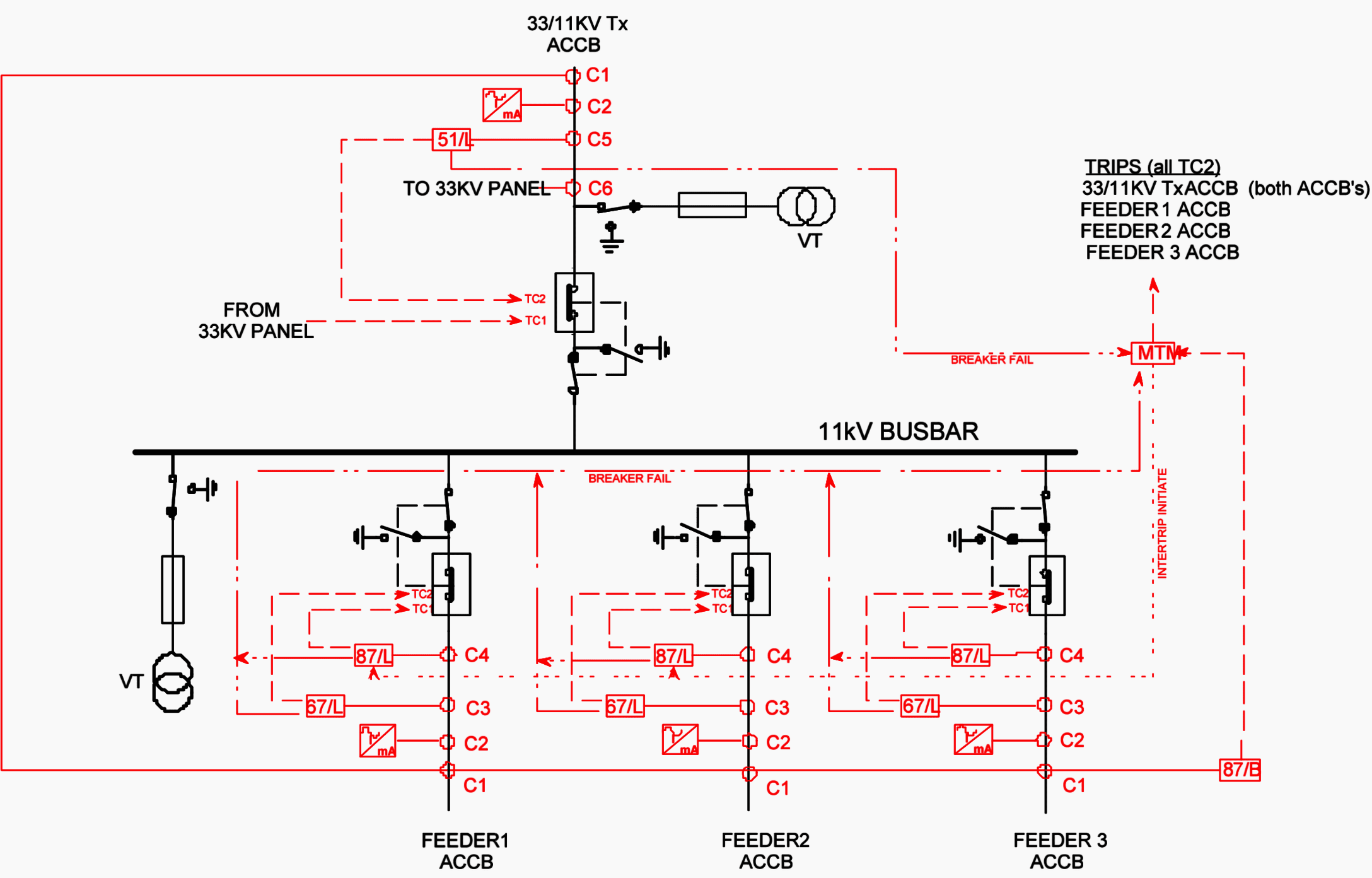 The cabinet shall be fitted with a removable gland plate, cable ducting and terminals. The layout within the cabinet shall ensure for the following:
Adequate room is provided for the termination of multi-core control cables, dc auxiliary supply cables and other miscellaneous cables that are required for interfacing with equipment within the substation.
Cable terminals shall be readily accessible to enable connection of test equipment associated with protection relay testing and commissioning.
Cable ducting within the cabinet shall be located to allow for the installation of multi-core control cables.


In particular, adequate room between duct and cable entry points to allow for the bending radius of cables.

Internal cabinet colour shall be white.