Existing 33/11 kV substation
As technology is advancing the consumptions of power is steadily rising. There are three steps for proper electrification these are: electric power generation, transmission and distribution. This three are equally important for proper electrification, without any one of this three the electricity system will be incomplete.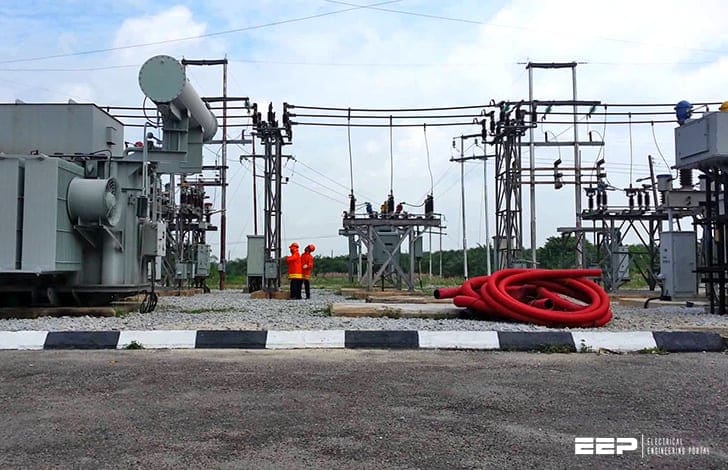 Power Grid Company ltd is the BPDB (Bangladesh Power Development Board) wound company which is the only authorized company for the Electric Power Transmission sector in Bangladesh.
Rural Electrification Board (REB) has many substations all over the country which are connected through the distribution line, these stations are called substation.
This project paper provides the synopsis assessment of all the systems existing 33/11 kV Dhaka Palli Bidyut Samity-1, Savar.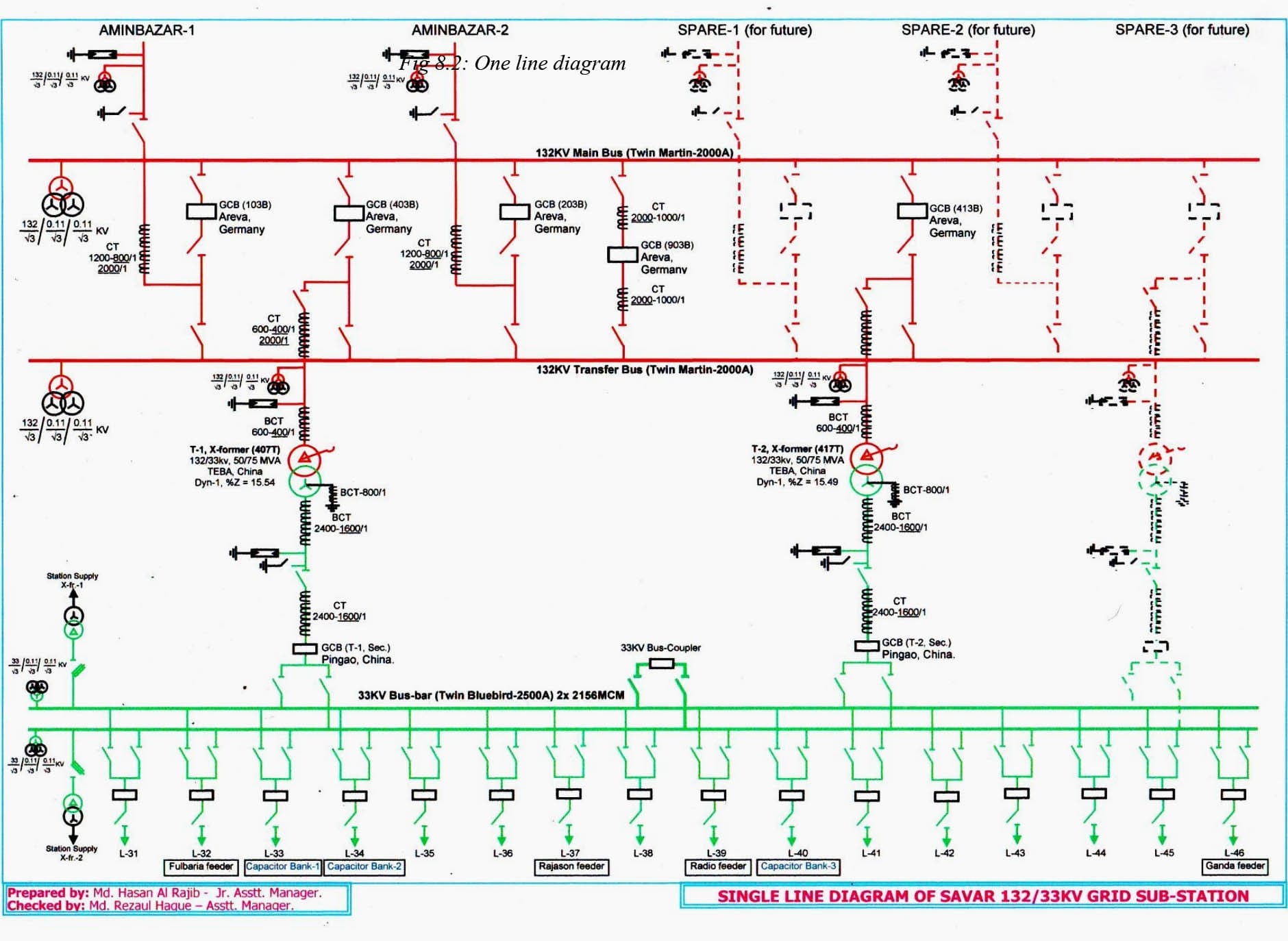 Rural Electrification Board (REB) has the vast electricity distribution network all over the country & the electric power plants are connected with the transmission line to assure the continuity of electric power.
The electric power plants produce power and feed in to the transmission line. All power plants are connected parallel with the transmission and distribution line. Dhaka Palli Bidyut Samity-1,Savar has AIS (Air Insulated Switchgear) switchyard.
Every substation is controlled by experienced manpower, including one in charge,2/3 engineers, 4/5 technical staffs. All kinds of maintenance work of the substation done by them in addition, substation operation work done by the engineers.
Every year annual maintenance work is done in every substation in according to the official schedule. This thesis report is prepared in according to the operation and maintenance procedure of 33/11KV substation, including emergency maintenance work.