The application of switchgear and switchboards
One important element of good power system design is the proper selection of the distribution equipment. The choice of using either switchgear or switchboard must be based on many different criteria and the design of the power system requires thought be given to each one.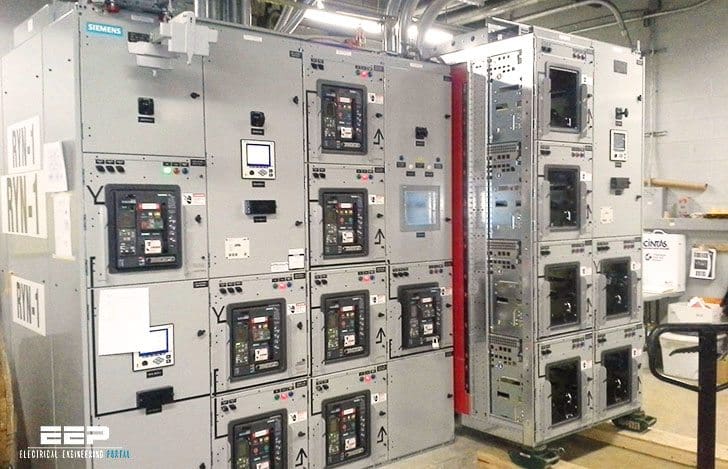 Following are insights into just a few of the differences to help in making those decisions.
Standards and testing
Switchgear and switchboard structures are built and tested to different standards:
Switchgear to ANSI standard C37.20.1, UL standard 1558, and NEMA standard SG-5,
Switchboards to NEMA PB-2, and UL -891.
Switchgear incorporates only low-voltage power circuit breakers (LVPCB) which conform with ANSI C37.13 , NEMA SG-3 and are listed per UL-1066, whereas switchboards may include any combination of protective devices including insulated case (ICCB), molded-case circuit breakers (MCCB) listed per UL-489, fusible switches listed per U L-508 and 977 and power circuit breakers listed to UL-106 6.
Unfused switchgear is short circuit tested at 15% power factor for a full 30 cycles, while switchboards are tested at 20% power factor for only 3 cycles .