Substation communications
The Kintampo power substation have two switchyards. One switchyards is 161 kV high voltage substation with 4 transmission lines, two step-down transformers, and 9 HV circuit breakers arranged in a breaker-and-a-half scheme.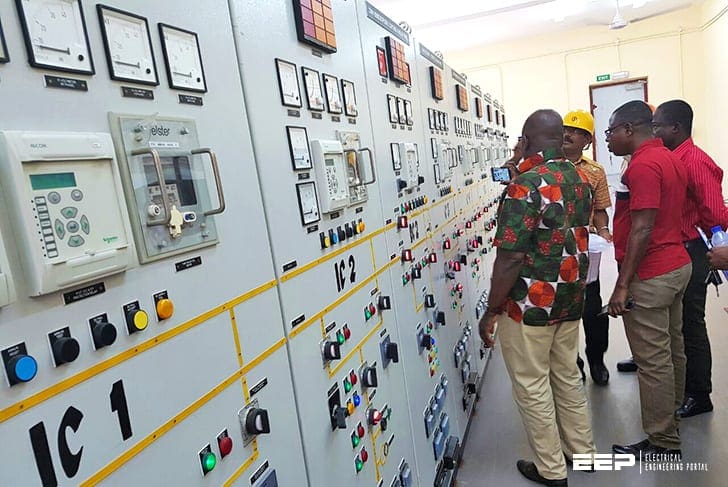 The other is a 34.5 kV distribution substation consisting of two incoming feeds arranged in a main-tie-main scheme with eight feeders. The two stations are connected with underground cables and are several hundred meters apart.
This paper focuses on the communications aspects of the system.
The protection applications are out of scope but are generally consistent with traditional methods of accelerating protection applications by sharing information between IEDs.
The electrical arrangement in the transmission substation provides operational flexibility. When the transmission substation is normally operated with each circuit breaker closed, the loss of one transformer, transmission line, or 161 kV bus does not impact the distribution power flow.
However, the design requires more complex protection and control schemes. Redundant protection is provided throughout the substation by using primary and backup protection IEDs.
The single line diagram for the transmission substation is shown in Figure 1.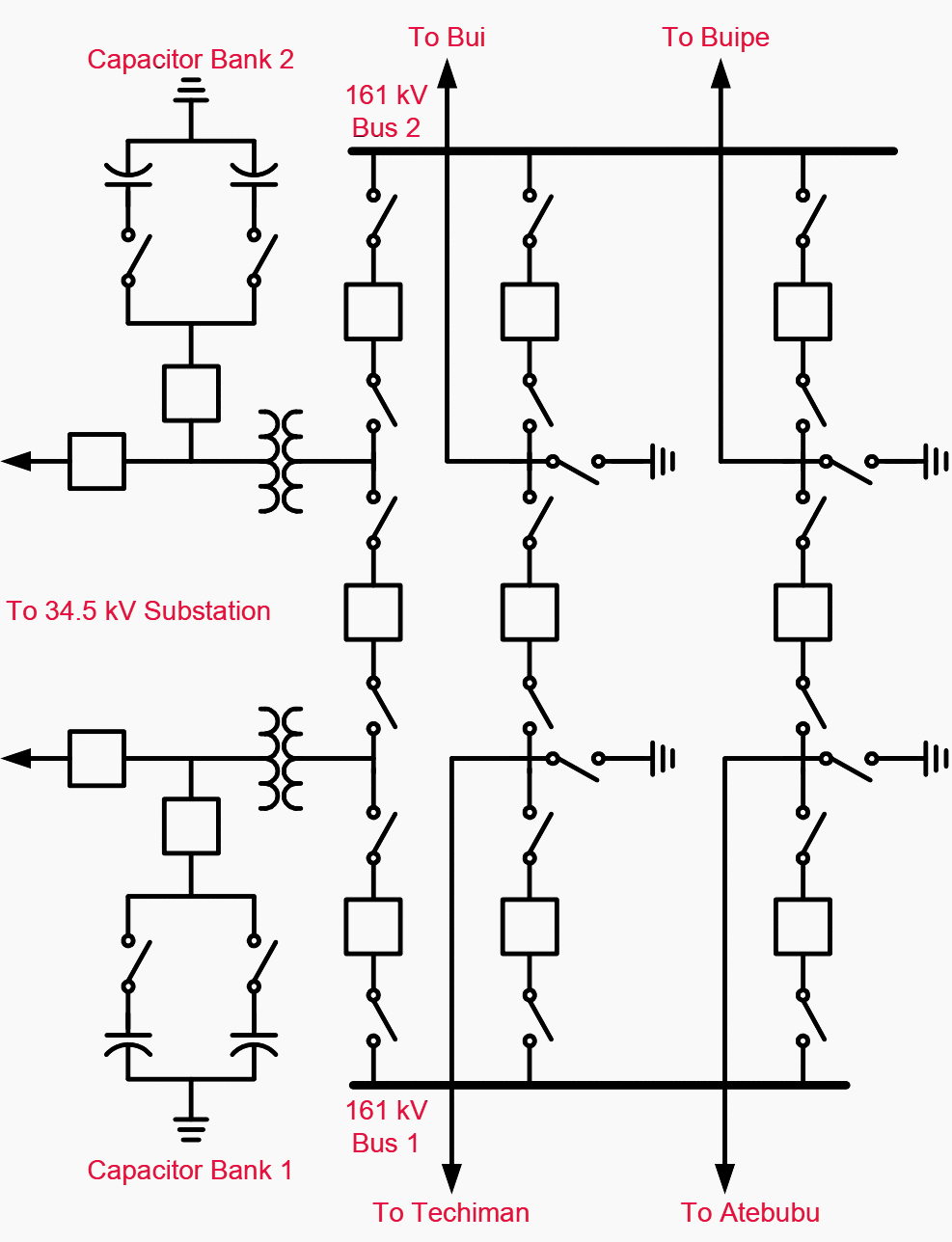 The IEDs are powered with separate DC circuits and backup battery systems. Each circuit breaker features single- and three-pole tripping capability with redundant trip coils for each phase. The primary IED trips Trip Coil 1 while the backup IED trips the circuit breaker via Trip Coil 2.
The sophisticated protection and control schemes at Kintampo depend on reliable and deterministic communications to constantly move data between IEDs. These data were formerly conveyed by hard-wiring a physical output of the source IED to a physical input of the destination IED using copper conductors.
IED communications are accomplished via Generic Object-Oriented Substation Event (GOOSE) messages between the source IED and one or more destination IEDs. This requires careful configuration of GOOSE messages within the IEDs and information on where to deliver the messages within the Ethernet switches.
GOOSE messages are multicast, meaning that they can be delivered to many IED receivers. However, without proper local-area network (LAN) configuration, multicast messages are sent to every single device in the system. These GOOSE messages support protection and control functions such as circuit breaker failure, GOOSE test mode, and reclose initiate.
Perhaps most important is that this message exchange is constantly supervised by each receiving IED in order to immediately detect message delivery problems.
If problems occur, the receiving IEDs revert to non-communications-assisted logic and alert technicians to the problem.
| | |
| --- | --- |
| Title: | Experience in implementation of IEC 61850 standard in high voltage substation in Ghana – Charles E. Anderson (Meade Electric Company, Inc.), Salim Zniber, Youssef Botza, David Dolezilek, and Justin McDevitt (Schweitzer Engineering Laboratories, Inc.) |
| Format: | PDF |
| Size: | 2.0 MB |
| Pages: | 191 |
| Download: | Here 🔗 (Get Premium Membership) | Video Courses | Download Updates |