What does a guard terminal do?
During insulation testing, the resistance path on the outer surface of the insulation material often gets neglected. However, this resistance path is very much a part of the measurement and can dramatically affect the results.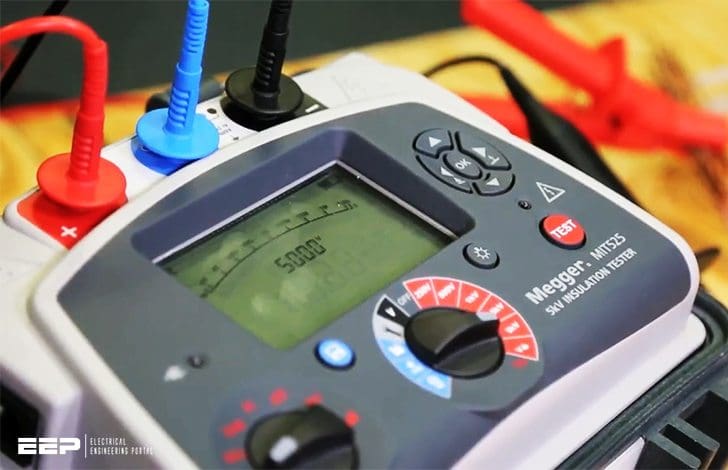 For example, if dirt is present on the outer surface of a bush, the surface leakage current can be up to ten times that flowing through the actual insulation.
The surface leakage is essentially a resistance in parallel with the true insulation resistance of the material being tested. By using the guard terminal to perform a 'three-terminal test', the surface leakage current can be ignored.
This may be important when high values of resistance are expected, such as when testing high voltage components like insulators, bushings and cables.
These tend to have large surface areas that get exposed to contamination, resulting in high surface leakage currents across them.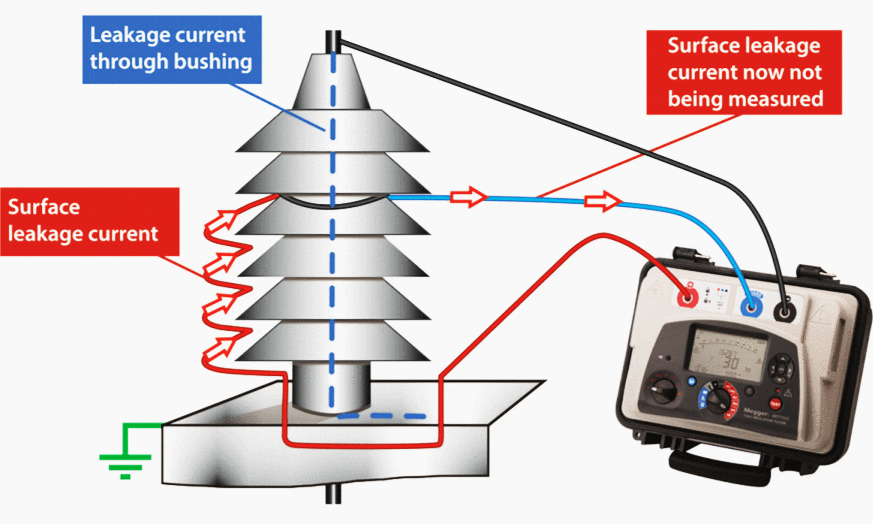 The total current that flows during an insulation resistance test is made up of three main components:
The charging current, which charges the object's capacitance.
An absorption current, which is the current that is being drawn into the insulation by the polarising of the molecules – initially high but drops over time, but at a slower rate than the charging current.
The conduction or leakage current, which is the small steady state current which divides into two parts:

The conduction path through the insulation
The current flowing over the surface (1) of the insulation.
(1) Surface leakage is what needs to be excluded if just the insulation resistance measurement of the material is required.
This can be done by using the guard terminal, which is available on most HV insulation testers.
Wire has been wrapped around the centre of the bushing and connected to the guard terminal and now the surface leakage flows to the guard terminal.
Current flowing into the guard terminal is not measured by the instrument and so is ignored by the insulation resistance measurement.