Introduction to the quality inspection
Justification of quality inspection
The implementation of the quality process in production plant will entail to organised the work station on the way to reach the quality target as per imposed by the standard. A quality inspection process has always been recommended to all our partner and subsidiaries.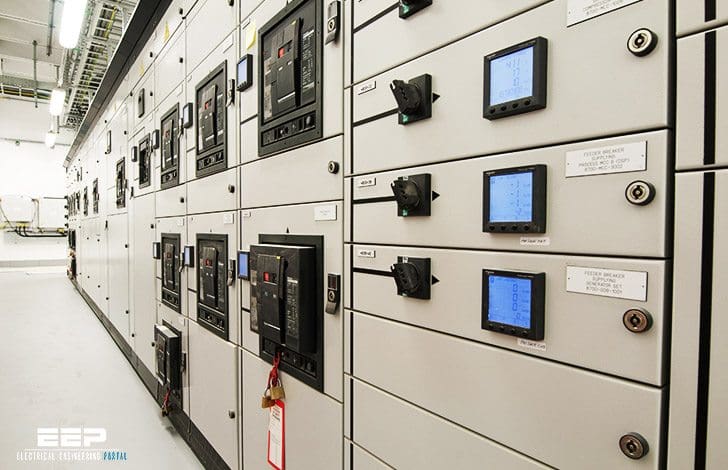 Part of the quality insurance, it is a normative obligation of the IEC 60439-1 standards which stipulate that three routine tests should be perform in the scope of the quality inspection procedures to complete the type tests:
Giving the equipment the TTA label (Type Tested Assembly) and
Which are bound to the panel builder's responsibility.
These three Routine tests are:
Inspection of the assembly
Dielectric tests and / or measurement of insulation resistance
Checking of protective measures and of the electrical continuity of the protective circuit
Human factors
The specificity and complexity of low voltage equipment, the numerous human interventions, and thus risk of errors are the principal source of mistakes in our field, so the main reasons of the implementation of the quality inspection process.
Inspection during manufacturing
To ensure the conformity of the product or sub-assembly with the expected needs, the quality assurance programme may recommend the implementation of a specific inspection procedure. Done on parts of an assembly or at the end of various assembly operations.
The following diagram represents the operations on which in-process inspections are carried out and the main items concerned by incoming quality inspection.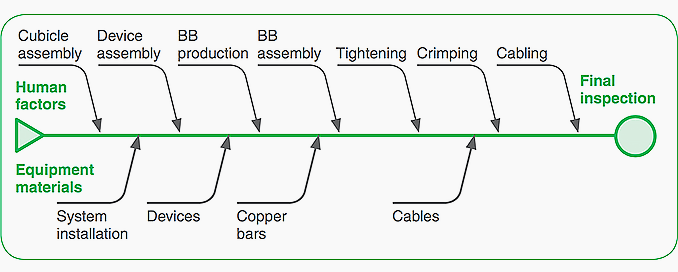 The reasons for performing inspection during the manufacturing process is the complexity of some equipment systems. It could be necessary to perform a quality inspection process during manufacturing to ensure the conformity of parts or assembly stages.