Considerations when building control systems and switchgear assemblies
Temperature rise
The temperature of the devices in the switchboard cabinet and that of touchable parts are important factors with respect to operational reliability, life span and personal safety.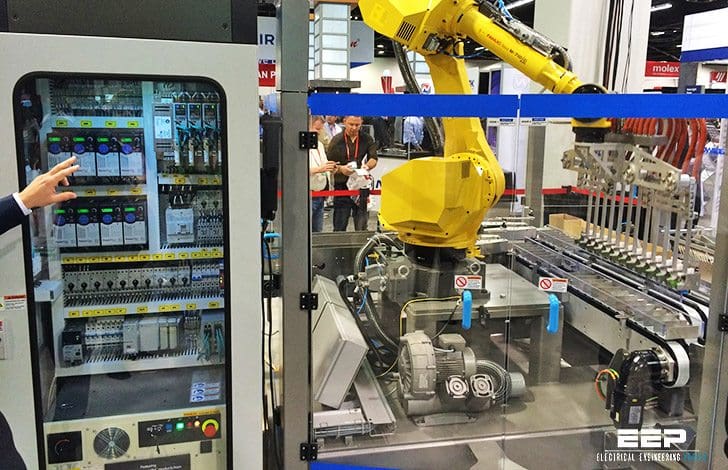 It depends among other things on the ambient temperature of the switchgear assembly, the heat flow via enclosures, if any, and/or air conditioning, the method of installation of devices (mutual heating, heat abduction, formation of hotspots), wiring (heat-flow via conductors) and last but not least the dissipated heat (load losses) of the devices.
Temperature rise limit values
The relevant standards such as IEC 60947-1 (low voltage switchgear) and IEC 60439-1 (Low voltage switchgear assemblies) define upper limits for the temperatures of the relevant constructive parts. IEC 60204 (Safety of machinery – Electrical equipment of machines) refers to IEC 60439-1.
Temperature-rise limit values in accordance with IEC 60947 and IEC 60439
Part
Temperature-rise limits *1
Reference (ambient) temperature
Temperature limit (absolute) *1
Metallic manual operating means
15 … 25 K
40 °C
55 … 65 °C
Non-metallic manual operating means
25 … 35 K
40 °C
65 … 75 °C
Metallic parts intended to be touched but not handheld
30 … 40 K
40 °C
70 … 80 °C
Non-metallic parts intended to be touched but not hand-held
40 … 50 K
40 °C
80 … 90 °C
Metallic surfaces not intended to be touched
40 … 50 K
40 °C
80 … 90 °C
Non-metallic surfaces not intended to be touched
50 … 60 K
40 °C
90 … 100 °C
Terminals for external connections (Cu silver- or nickelplated)
70 … 80 K
40 °C
110 … 120 °C
*1 The higher values apply for used devices and for parts which are not intended to be touched or operated frequently respectively.
The permissible temperature rises or temperatures appear in some cases to be high, for example those for the temperature-rise of terminals. This limit value is based on the connection of conductor material with a permissible continuous insulation temperature of 70 °C.
The high temperature of the connection point itself is permissible as after only a short distance, the conductor temperature starts to decrease due to the heat flow from the terminal point via the connected line.
The conductor material (cable, busbar etc.) acts as a thermal aerial assisting in the heat dissipation process. Experience gained over many decades and with billions of terminal points confirms the correct choice of the limit values.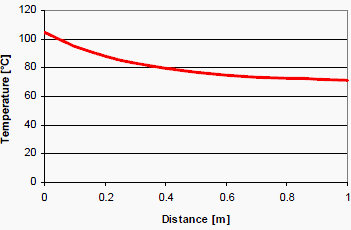 Decisive for the functional reliability of devices, their life span or the risk of accidents, is not the temperature-rise but the absolute temperature.
The standards define temperature-rise limits for practical reasons so that tests can be performed in a laboratory environment. The reference ambient temperature in accordance with standards is 35 °C as an average over 24 hours with a maximum value of 40 °C.
If the ambient temperature around the devices exceeds these values in actual service – for example because they are installed in a switching cabinet – then their load must be reduced correspondingly so that the permissible absolute temperature values are observed.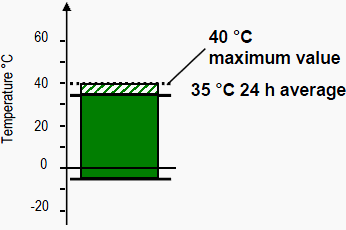 This especially affects the temperatures of internal parts of devices in respect of the thermal stability of the materials used. For reduction factors, see manufacturers documentation.
| | |
| --- | --- |
| Title: | Low Voltage Switchgear and Controlgear – Technical Document by Rockwell Automation and authors: Dr. Werner Breer, Paul Hug, Urs Hunziker, Rey Kaltenrieder, Heinz Unterweger and Dr. Hans Weichert |
| Format: | PDF |
| Size: | 5.7 MB |
| Pages: | 176 |
| Download: | Right here | Video Courses | Membership | Download Updates |