Secondary substation monitoring
Secondary substation which is the focus of this thesis is the interface between the MV and LV network. In Finland, it typically transforms the voltage level from medium voltage (20 kV) to the low voltage level (0.4 kV).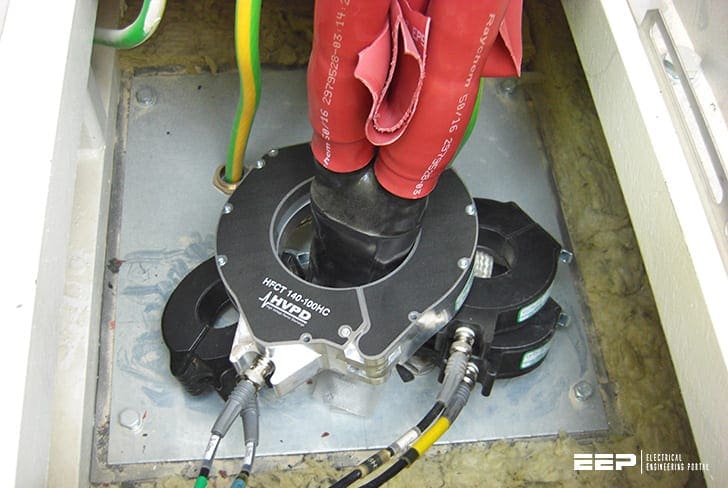 The structure of the traditional secondary substation has been very simple as it contains MV busbar, power transformer for changing the voltage levels and LV feeders. The level of automation has also been very low at secondary substation since most of the faults occur in the MV networks.
The MV feeders are protected by protection relays located in the primary substation. It is not usual to use expensive protection devices in LV network as used in the MV network. Therefore, fuse is used as a typical fault current protection device in LV network which is placed in every phase of the LV feeder.
Smart grid concept substantially increases the need of monitoring devices for efficient and flexible power delivery. Technological advancement makes it possible to find new applicable and cost-effective condition monitoring and automation solutions.
Secondary substation can be used as a data aggregation point to monitor LV and MV grid together with network components i.e. transformer and cables.
Secondary substation automation can play a vital role in the evolution of distribution network towards smart grid by incorporating wide range of functionalities together with communication infrastructure. Thus, a novel cost-effective secondary substation monitoring solution is proposed in the next section.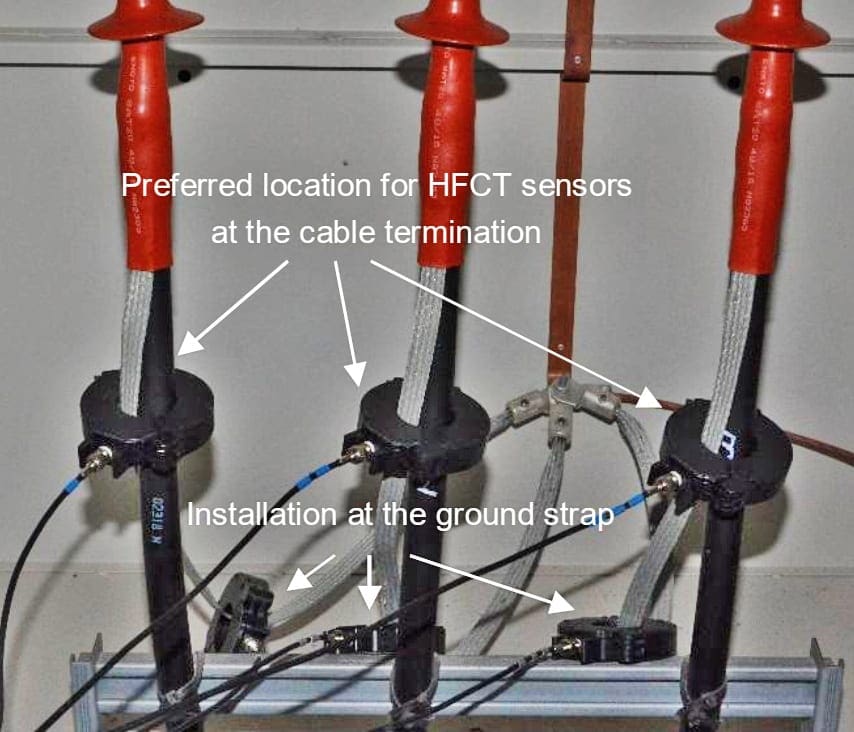 Proposed monitoring solution
The secondary substation monitoring solution is based on the monitoring system and the monitoring concept which combines functions for PD and PQ monitoring, disturbance recording and fault location into a single unit.
The monitoring system includes HFCT sensors for current measurements at MV side, resistive dividers for voltage measurements at LV side, filter & amplifier unit and a field-programmable gate array (FPGA) based multichannel data acquisition & processing unit.
The monitoring concept describes what monitoring functions can be included into the monitoring system and how data can be utilized to analyze the electrical network during normal operation and different disturbance events.
HFCT sensors placement
In the secondary substation monitor, partial discharge and power quality measurement is planned to be implemented using HFCT sensors at MV side of the transformer. Based on on-site tests, the sensors should be installed preferably around the cable terminations at the location indicated in Figure above.
This installation location allows measurement of the PD currents flowing in the phase conductor.
On-site measurements at secondary substations have indicated that PD measurement with sensors installed at the ground strap of the termination is more susceptible to interference signals and cross coupling of signals between phases.
| | |
| --- | --- |
| Title: | Monitoring system to measure disturbances at LV and MV side of secondary substation – Bashir Ahmed Siddiqui; Thesis for the degree of Doctor of Science in Technology at Tampere University of Technology |
| Format: | PDF |
| Size: | 2.1 MB |
| Pages: | 130 |
| Download: | Here 🔗 (Get Premium Membership) | Video Courses | Download Updates |