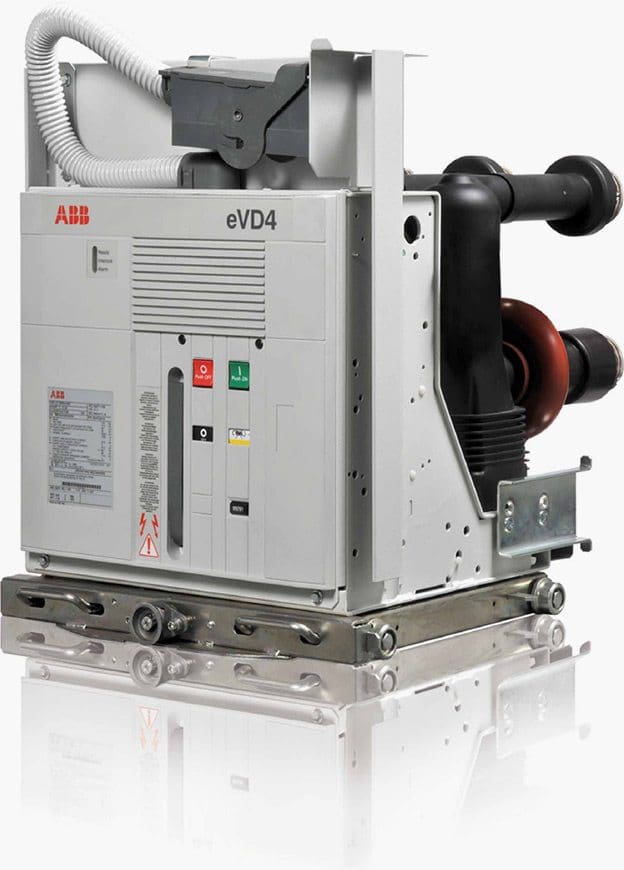 Medium Voltage
Switchgear, switchgear installations and all devices installed in it for high voltage up to and including 52 kV are commonly referred to as "medium voltage".
Applications – General
Which one is better, Vacuum or SF6 circuit breakers for medium voltage applications?
In the past there was a concern with Vacuum Circuit Breakers, however with materials and technologies utilised today should there be reason for concern?
Summary of circuit breaker comparison
Switching devices with today's technologies are basically equal for medium voltage application.
SF6 now being phased out within many organisations due to environmental concerns, and under arcing SF6 by-products found to be of concern, special handling disposal requirements.
Vacuum does have slight advantage with respect to life and maintenance due to the lower energy requirement mechanisms, as less force and less contact separation required.
SF6 and Vacuum for typical distribution systems with standard distribution class circuit breakers can be supplied with up to 30% DC offset. This is generally acceptable where there are small generators connected to the system.
For medium and larger sized generation applications, Generator type Vacuum of SF6 Circuit breakers can be supplied with up to 130% DC offset.
eVD4 – The Smart eVolution of ABB's medium voltage breaker
Cant see this video? Click here to watch it on Youtube.