Ageing and failure rates
The MV vacuum circuit breaker yearly failure rates published in the latest international standards are in the 0.1-3% range. The failure rates are highly influenced by environmental conditions, equipment loading, and maintenance activities. As ageing begins to emerge, equipment failure rates will increase notably unless maintenance operations transition from time based practices towards condition based practices.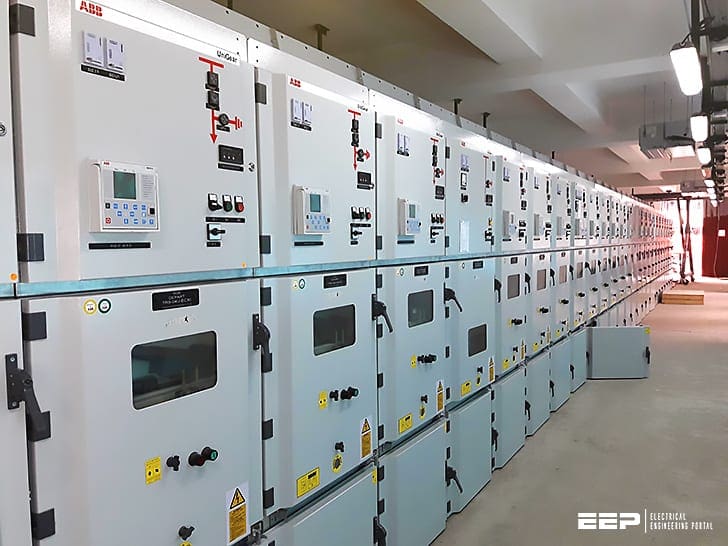 Although detailed reliability information is absent, industry experience has shown that mechanical and thermal monitoring are the first and second most effective means of assessing circuit breaker health.
To design a monitoring and diagnostic system that would be capable of detecting all failure modes would be too ambitious and expensive.
However, it is realistic to assume that 50-70% of failures should be detectable with monitoring and diagnostic systems that utilize mechanical and thermal trending capabilities, as well as the additional existing parameters such as the voltage and current measurements.
This statement, however, can be validated by detailed reliability information and extensive field testing.
Existing condition monitoring technologies
MyRemoteCare and MySiteCare are ABB solutions developed to remotely monitor and diagnose the health of circuit breakers and enable engineers to recommend the right type of maintenance at the most suitable time for each asset by analysing the extracted data.
With these monitoring and diagnostic systems, failures can be prevented and accurate planning of maintenance can be done MySiteCare implements predictive diagnostic algorithms and provides indications concerning the mechanical, electrical and operating conditions of the circuit-breaker.
MySiteCare monitors the following parameters:
Operation of the mechanical mechanism: opening and closing times, spring charging time, slipping and spring load failure, switching operations, idle time.
Remaining life prediction and contact wear.
Monitoring enclosure temperature and auxiliary voltage.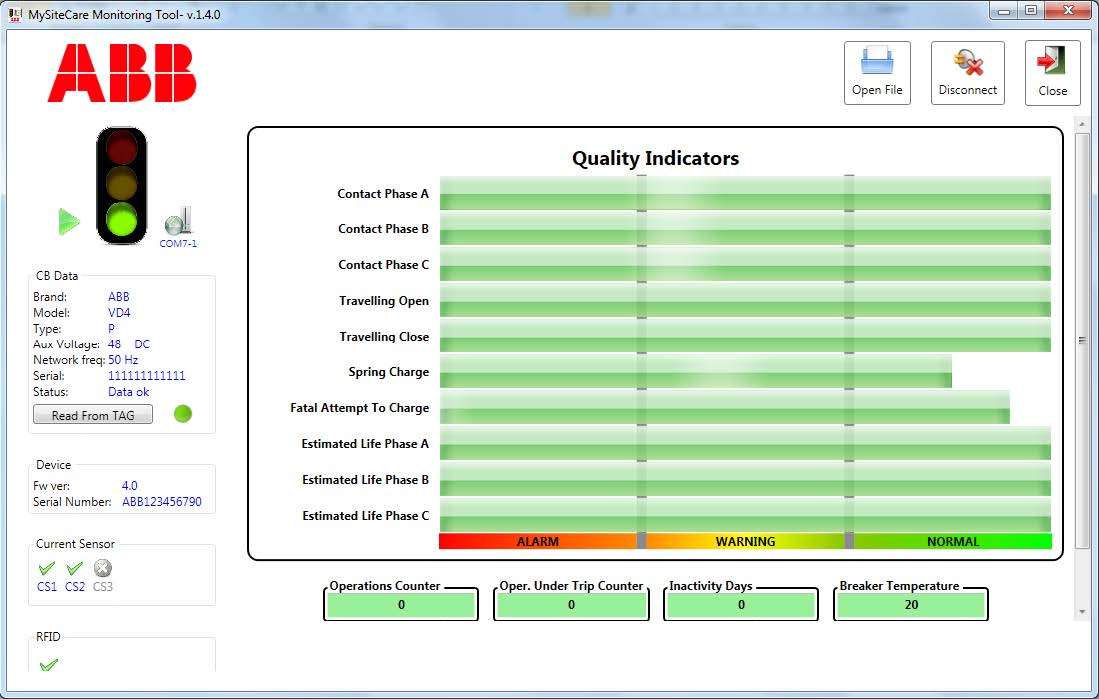 MySiteCare has an easy to read interface that presents faults by means of a traffic light indication: red, yellow and green. This signal indicates the severity of the fault, thus the probability of failure or weakened reliability and health of the monitored equipment.
One MySiteCare has to be installed on each breaker and the switchgear does not require any changes to the circuit breaker, the protection relay or switchboard. MySiteCare consist of:
Central unit with digital inputs,
Current sensor that measures the trip current, and
Radio frequency identification (RFID) device.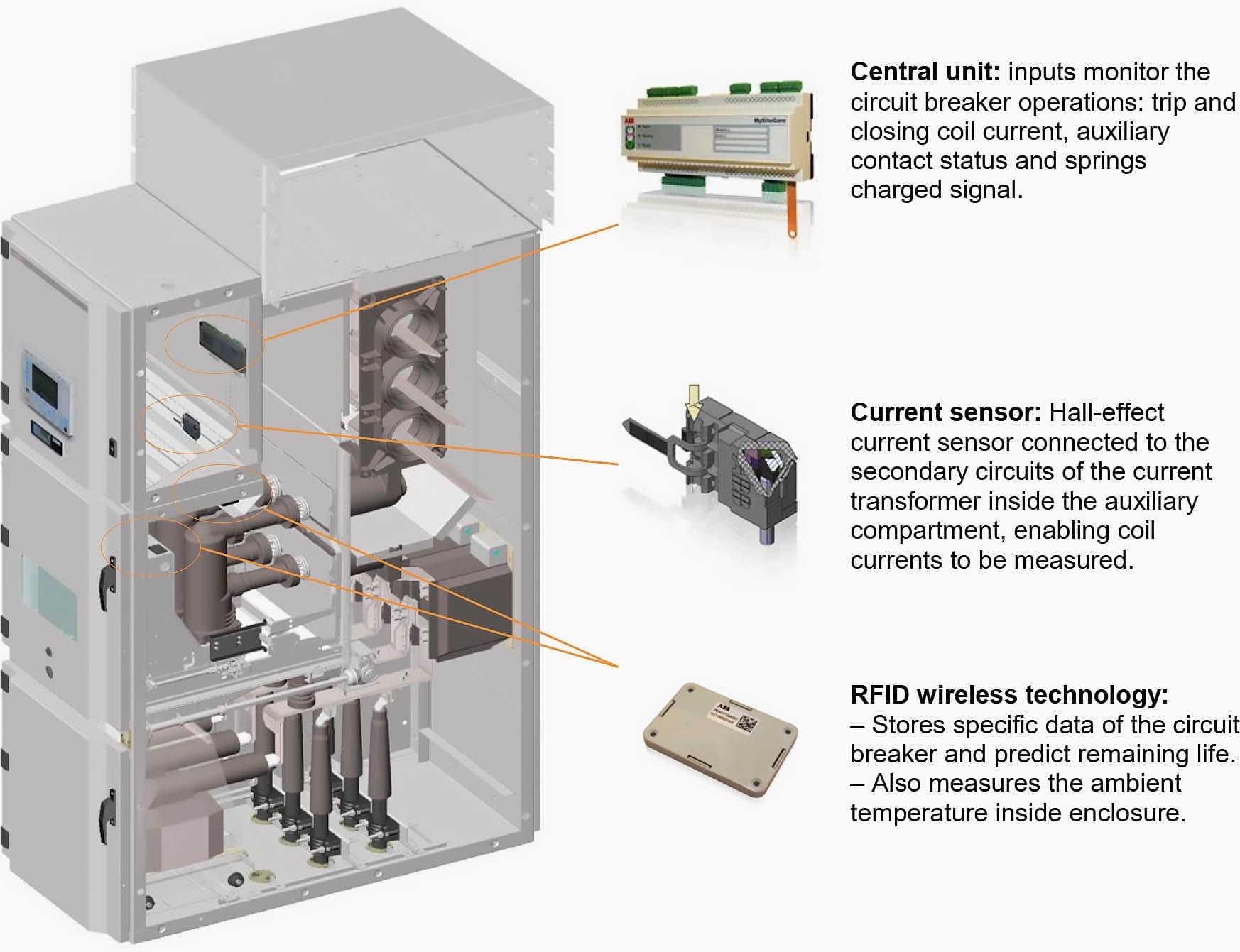 MyRemoteCare is a simple service for remote display and analysis of the conditions of the circuit breakers. It stores diagnostic information about the individual asset and uses it to generate reports and alarms. In addition, it allows historical data to be analysed, which helps to detect abnormality.
With this tool, technical support can be provided to maintenance personnel and optimal maintenance planning can be done.
Research methodology
Rather than increasing the frequency of time-based maintenance intervals to mitigate the ageing infrastructure problem, an online switchgear monitoring and diagnostic system offers the possibility of implementing condition based maintenance schemes as a means of extending the life of existing equipment.
The research's hypothesis is that it is possible to develop a cost-effective monitoring and diagnostic scheme for MV vacuum switchgear which should be capable of predicting impending failures and to detect equipment aging and deterioration.
The focus of this research will be on circuit breaker temperature and mechanical operation monitoring and diagnostics.
| | |
| --- | --- |
| Title: | Condition monitoring and diagnostic techniques for MV vacuum switchgear – Dissertation for the Degree of Master of Science in Electrical Engineering by Jan-Thomas O'Reilly at the University of the Witwatersrand, Johannesburg |
| Format: | PDF |
| Size: | 4.0 MB |
| Pages: | 89 |
| Download: | Right here | Video Courses | Membership | Download Updates |